Moving and storing a washer and dryer can be a hassle once you decide to relocate. However, if you need to downsize, storing these costly appliances is an excellent option for later use. But before you put them in storage, you want to make sure that they are in good shape and working order.
All home appliances for everyday use require a different kind of care when relocating. For this reason, we will focus on washers and dryers since they can be a pain to transport. One of the key things to do is to plan ahead and adequately prepare these appliances for transport. You want to be able to use them once you have moved, right?
Preparation for moving and storing a washer and dryer for relocation
Here are a few tips you can utilize when preparing appliances for relocation:
Clean and disconnect everything
Remove the lint trap and dry all the parts before relocation
Place hoses and other connectors inside and use a dolly.
Cleaning and disconnecting is essential when moving and storing a washer and dryer
At least a week before your moving date, you should run a clean rinse in the washer. This will remove any detergent left in it and will allow you to continue with the preparation safely. Should you have problems with detergent left-overs, don't worry. Use vinegar solution in an additional rinse cycle, and it will do the trick. For dryers, the process is much easier. You need to remove any debris and lint that is leftover from the last laundry load.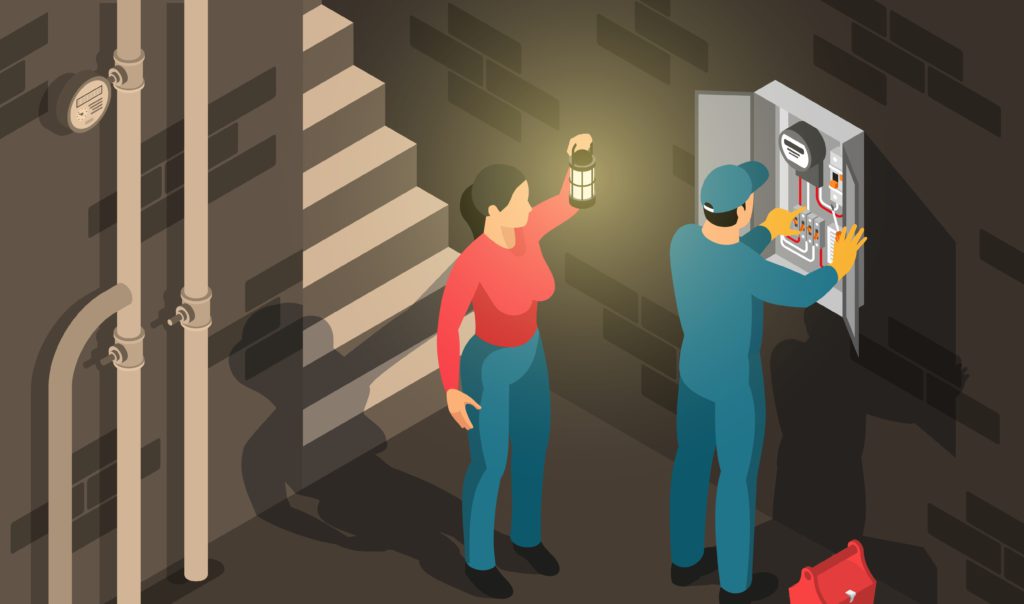 Disconnecting everything is very important for damage avoidance. With that said, after the last rinse cycle, shut off the water source from the wall and pull out the electrical plug. If the appliances are hooked up to another energy source, carefully remove them from the wall.
When packing these appliances for transport, it's important to research proper ways to do so and follow every step. It will ensure they are protected and that they arrive safely at the new location. Also, people trained to protect delicate items can help you out if you are having trouble or are just afraid to DIY. They are at your disposal to offer some advice and for the packing process itself.
Remove the lint trap and dry all the parts before relocation
Lint traps are crucial for the functioning of your dryer. They collect the majority of the lint from your laundry before it gets into your dryer vent. After a while, they will inevitably get dirty. For that reason, before moving, you should clean them using a mild mixture of soap and water.
Also, make sure that all removed washer and dryer parts are dry. That way, you will prevent any accumulation of mold or rust. The best way to do this is to air dry all parts you removed and leave the washing machine door open for a few days. That way, you won't have to worry about any complications that come with moisture.
Place hoses and other connectors inside and use a dolly
When you buy a washing machine, you will get a user guide that will give you an overview of all the detachable parts. This guide is your best friend when preparing the appliances for a move. It would be best if you placed all the electrical wiring and all the hoses inside the specific device. That way, you won't have to worry about losing or damaging them during the relocation.
For easier transportation from the bathroom or basement to the moving truck, be sure to use a dolly. Even though your movers might already have it, you should get one for yourself. It will come in handy if you decide to do some remodelling and rearranging of your new home. When you use the dolly, be sure to secure the appliances to it with flexible cords or ropes.
Moving and storing a washer and dryer
The process of moving and storing washing machines and dryers can be summed up in three tips for moving and two tips for storing. By following these recommendations, you will avoid damages when moving appliances to your new home. So, let's dive in.
Tips for moving a washer and dryer:
Tape appliance doors – Appliance doors can be very fragile; that is why you need to protect them at all costs. Strong tapes, like duck tape, will hold the doors and latches shut during the travel.
Wrap appliances in moving blankets – When transporting washers and dryers, you should be very careful. Size and weight don't guarantee resilience. They can get broken, damaged, and scratched. Moving blankets, which are relatively inexpensive, can help successfully prevent that.
Load appliances last – Appliances should be loaded last. The reason for this is simple – they should be unloaded first since they are the heaviest and most challenging to install.
Tips for storing a washer and dryer: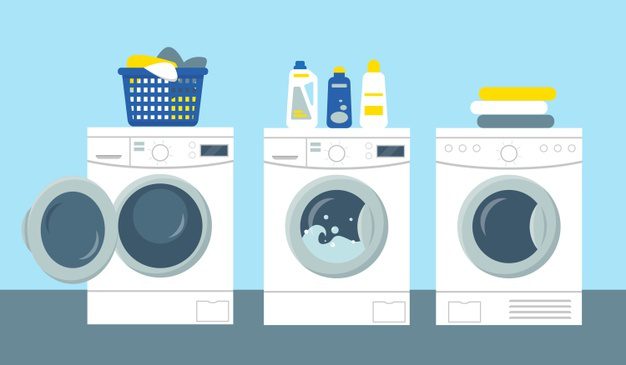 Keep the doors slightly open – Should you decide to store your appliances, for any reason, keep the doors ajar to ensure airflow. Additionally, you can use them to get extra storage space for pillows, linens, blankets, etc.
Cover the appliances – Once stored, appliances should be covered to prevent an array of problems. A cotton sheet over them will prevent dust from building up. Also, it will prevent rusting and other damages that can arise if you used a plastic tarp or cover.
To conclude
Congrats, you've made it through this guide. Now you should be able to move and store your appliances with ease. Always be on the lookout for the best ways to keep your appliances in the best shape possible. That way, you will ensure that you don't waste time and money by fixing negligence.
The process of moving can be complex on its own. No need to make it even more stressful than it already is. That is why you can make great use of these tips for moving and storing a washer and dryer. Good luck!
Author bio
Walter Cranston is a certified logistician who is an expert in the process of relocation. With his 20 years of experience, he loves to help people who need advice on relocating. Besides helping those in need, his calling is researching new cost-efficient ways to ease the moving process.