Realme Smart 32 inch
Design
Given the price, we don't expect the TV to be particularly stylish. The TV has a plastic shell, and while the bezels that surround the display aren't the thinnest we've seen, they're thin enough not to interfere with the viewing experience. The plastic feet that hold the Smart TV in place are quite sturdy. All of the ports are on one side, with three HDMI ports, two USB ports, a LAN port, an antenna, AV and digital audio out. It also has Wi-Fi (2.4 GHz only) and Bluetooth 5.0 support.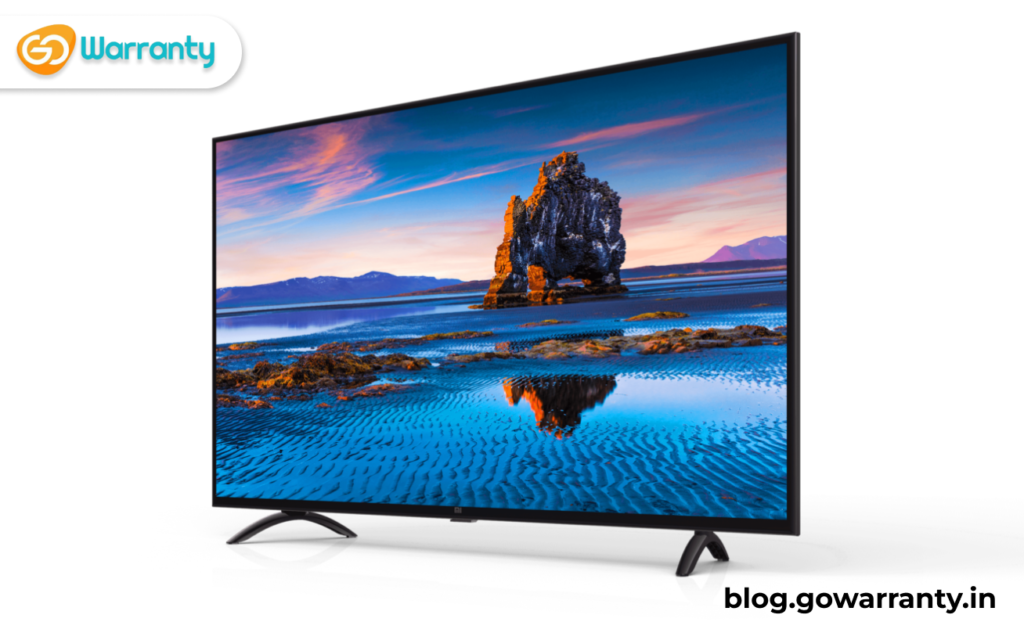 Display
Let's start with the most important aspect of the TV: the display panel and picture quality. The television supports Full HD resolution as well as HDR 10. We measured a peak brightness of about 300 nits and a sustained brightness of about 250 nits. The television supports HDR 10, but not Dolby Vision. Let's analyse the TV panel's performance.
Performance
The TV can display HDR 10 content from both native TV apps and an external device. It should be noted, however, that the TV only supports HDCP 1.4. The overall experience of the TV left us wanting more when it came to HDR performance. Netflix shows like Altered Carbon and Our Plant lacked the punch that one would expect from an entry-level HDR TV. The overall picture was dark and dim, and the fact that we couldn't control the picture presets or turn off HDR when consuming content via the TV's native apps was disappointing and reminds of our experience with Realme TVs last year.
SDR Performance
The TV's SDR performance was far superior to its HDR performance. We watched movies in SDR such as Mission Impossible Rogue Nation, Spider-Man: Homecoming, Young Sheldon, and others, and the experience was quite enjoyable. It appears to be the standard preset picture preset for the built-in apps. This worked perfectly for all of the SDR content we watched. When I plugged in an external device and changed the picture presets, the results were mixed.
Gaming
We connected a PS5 to the TV to play games, and once again, the HDR performance is poor. Spider-Man: Miles Morales  appears quite dark in HDR when compared to SDR, and Dirt 5 is no exception. When playing HDR games, the TV displays a dark and dull image for both games. We have a much more enjoyable experience when we use SDR.
Audio Performance
The 32-inch FHD realme TV, like its sibling from last year, has four drivers and a total sound output of 24W. The audio performance of the speakers is excellent. The speaker output is the one impressive thing this TV offers, whether it's for everyday TV watching like news, TV shows with more conversations than bangs, or the occasional movie. The TV was easily audible at about 50% volume in a small bedroom.
Xiaomi TV 5A
Display
Xiaomi is attempting to create immersive visual experiences at an affordable price point with the Smart TV 5A, and bringing these attempts to life is a 32-inch Full HD panel with very small bezels. This Xiaomi Smart TV 5A performed well in our display tests using Portrait Displays Calman Ultimate, Spectracal C6 Colorimeter, and VideoForge Pro pattern generator at 100 backlight and Movies colour preset.
Design
Given its low price, the Xiaomi TV has a higher-than-average build quality. The bezels are not overly prominent, and the TV appears to be more expensive than it is. The back of the TV is quite standard, with a plastic back cover that houses primarily two HDMI 2.0 ports, two USB 2.0 ports, a 3.5 mm jack, and an optical audio output port. There's also a two-speaker setup at the bottom that's neatly tucked within the device's body.
Audio
Let's return to the intangibles: audio and user interface. To begin with, despite Xiaomi's efforts, the device's audio performance isn't spectacular. It's sufficient for the price, but the Xioami Smart TV 5A could offer more in the audio department. Xiaomi's engineering team did an excellent job designing the TV's audio chamber. The audio isn't very crisp, and as a result, dialogue clarity suffers at times.
Performance
In practice, the TV performed as expected, not great, not bad, just about adequate-ish. We tested it by playing some movies and shows on it and discovered that shows and movies like American Gods and Jumanji, which were tuned to perform best in HDR, also performed well on the TV in SDR. It handled most content well, but in some scenes, the content appeared overly saturated. Skin tones were a little off, and darker scenes were also handled poorly. However, the TV has a good contrast ratio for the price, which should entice buyers to spend their hard-earned money on this TV.
Connectivity
Xiaomi's latest offering can also connect to the internet via WiFi over 2.4GHz and 5GHz wavelengths, and it includes Bluetooth v5.0 for connecting audio equipment. Regardless of whether it's mounted on a wall or kept on a table using the detachable plastic stands, all of the ports are generally easy to reach.
Verdict
The Realme TV's SDR performance is good, but its HDR performance is poor. The inability to control picture settings when consuming content through the built-in apps is reminiscent of flaws found in Realme TVs in 2020. The TV's audio output is good, and the smart capabilities work well. While FHD resolution in 32-inch TVs is uncommon, you'd be better off purchasing an HD-ready 32-inch TV with better picture performance.
Although, the Xiaomi Smart TV 5A is a good product. Despite the lack of HDR support, it does the basics well and provides adequate performance for the price. With most non-picky, non-discerning users who are looking to watch movies and the latest shows on it, its output will be adequate for everyday use. The presence of sufficient RAM and an above-average speaker setup for the segment also works in its favour.
GoWarranty's Extended Warranty
Always get a good extended warranty when purchasing a television. Avoid low-cost extended warranties that offer poor service. For these, Go Warranty's extended warranty plans are the best and most highly recommended. Well-known YouTubers like UdRawat also recommend it. GoWarranty provides the best extended warranty services to ensure the smooth operation of your television. If you purchase it for these televisions, you will receive an additional 4-year warranty, for a total of 5-years.