Lenovo is the largest computer manufacturer in the world. The brand has become one of the most popular laptop suppliers. They have a wide choice of laptops available. They are also budget-friendly models. These are for everyday use as well as high-end gaming machines. Lenovo ThinkPad X- and L-series laptops available in India are shown below. Check out the newest Lenovo laptop prices in India before making a purchase. We offer a number of tools to assist you in making your decision. The devices' pricing differs depending on their setup, functionality, and design. The greatest Lenovo laptops, as well as the most recent offers, are accessible across platforms.
Lenovo has introduced nine new ThinkPad notebooks to its lineup. They will be powered by AMD Ryzen Pro 4000 processors or Intel Core vPro processors. The firm revealed on Monday. Around about the same time last year, the firm introduced its final line of Intel-based ThinkPad X- and L-series laptops. Lenovo had planned to unveil the new laptops during this year's MWC exhibition in Barcelona. The event got canceled due to fears about coronavirus.
Specifications
Three new laptops have been introduced to ThinkPad's premium T-series. This was according to a press statement from the Chinese tech giant (ThinkPad T14, ThinkPad T14s, and ThinkPad T15). Apart from that, on Monday, two X-series laptops (ThinkPad X13 and ThinkPad X13 Yoga) and four L-series laptops (ThinkPad L14, ThinkPad L15, ThinkPad L13, and ThinkPad L13 Yoga) were unveiled. In addition, regardless of CPU, the new ThinkPad models includes Wi-Fi 6 (802.11ax) connection, according to the letter. Although the business did not provide a specific launch date. All of the new laptops are likely to be available in the second quarter of this year. Modern Standby, Wake on Voice, Dolby Audio Speaker System. Brighter screens with optional Dolby Vision are all included in Lenovo's new ThinkPad T-series laptops.
There are two battery configurations: 41Whr and 54.7Whr, with the latter offering a runtime of over 16 hours. There are a number of notable multimedia enhancements. These include a user-facing Dolby Audio speaker system, Dolby Voice microphone optimizations. Full-HD IR cameras with integrated privacy shutters for the rising number of users working from home.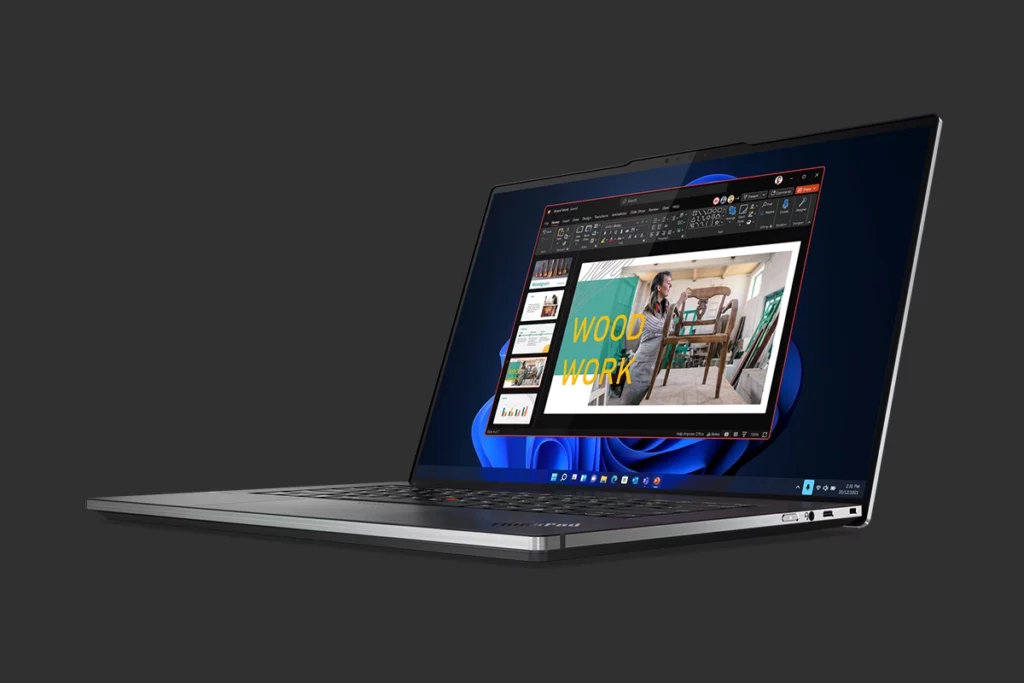 Thunder Black and Storm Grey are the new colors for the ThinkPad L13 and L13 Yoga. They also include 16:10 screens, including one with Lenovo's PrivacyGuard technology and a brightness of 500 nits. When others glance over your shoulder, they won't be able to see what's on your screen. Thunder Black is available for the bigger ThinkPad L14 and L15. Lenovo promises a higher screen-to-body ratio. There are three battery options: 42WHr, 57WHr, and 63WHr.
Display
The convertible ThinkPad X13 Yoga is also getting a Gen 3 upgrade as part of Lenovo's mid-season refresh. Although, it will only be available with Intel CPUs. Gen 3 iterations of the more mainstream ThinkPad L13 and L13 Yoga have 12th, Gen Intel Core. AMD Ryzen Pro 5000 Series processors, as well as a 13.3in WUXGA (19201200) display.
It's great to see Lenovo offering 16:10 screens across the full 13.3 in the lineup. However, those looking for something a little bigger won't be disappointed. The L-Series will also be available in 14in and 15.6in sizes. So, it has the same processing options but a lower resolution of FHD (1920×1080).
Price
The ThinkPad X-series, on the other hand, will provide identical functionality to the T-series at a lower price point. The new ThinkPad T14 and T14s will cost $849 (approximately Rs. 61,000) and $1,029 (about Rs. 74,000), respectively. The highest model of the new ThinkPad T-series laptop will cost $1,079 dollars (roughly Rs. 77,000). The two ThinkPad X-series laptops will cost $849 (approximately Rs. 61,000) and $1,099, respectively (roughly Rs. 78,000). Last year, the base variant of the T-series cost $999 (approximately Rs. 70,900). The cheapest X-series variation cost $1,099 at the time of debut (roughly Rs. 78,000).
Both the 10th-generation Intel Core and AMD Ryzen Pro 4000 CPUs will be available in the ThinkPad L-series. Rapid-access unified communications keys on the L15 and L14 are among the new features touted by Lenovo. Although, Lenovo's L13 and L13 Yoga L-series laptops are largely unknown. The base model ThinkPad L13 laptop is scheduled to start at $679 (approximately Rs. 48,000). The highest variation of the series would be priced at $799. According to the pricing indicated in the note (roughly Rs. 57,000). Both the ThinkPad L14 and the ThinkPad L15 are projected to cost $649 (roughly 46,000).
Two USB Type-C ports, two USB Type-A ports, HDMI 2.0b, 3.5mm audio, WWAN, and Wi-Fi 6E are all standard. Thunderbolt 4 will be available in Intel variants. Lenovo's power button will have a fingerprint reader for further biometric protection.