According to the company's website, the Samsung Galaxy Book 2 Pro and Galaxy Book 2 Pro 360 will be released in India on March 17. The two Samsung laptops were announced at MWC 2022 in Graphite and Silver color variants. Alongside the Galaxy Book 2 360, Galaxy Book 2 Business, and Galaxy Book 2 machines. Last week, Amazon teased both of the robots. They have the newest Intel Core i5 and Core i7 CPUs, up to 32GB of RAM, with Windows 11 installed.
According to Samsung's website, the Galaxy Book 2 Pro and Book 2, Pro 360 will be released on March 17 at a 6 p.m. event. The laptops are available for pre-order for Rs. 1,999, which allows users to be among the first to buy them when the sale begins. The pre-reservation window is open through March 16 at 11:59 p.m. Last week, Amazon teased the Samsung laptops, and they will be accessible on the e-commerce platform whenever the sale begins.
Specifications for the Samsung Galaxy Book 2 Pro and Galaxy Book 2 Pro 360 (expected)
Samsung also announced the 13.3-inch and 15.6-inch full-HD+ (1,920×1080 pixels) Super AMOLED touchscreen displays for the Galaxy Book 2 Pro 360.
Both versions feature the S Pen and are expected to be available with both Intel Core i5 and Core i7 CPUs. Up to 32GB of LPDDR5 RAM and 1TB of NVMe SSD storage might be used with the CPUs. It has two stereo speakers that support Dolby Atmos. Wi-Fi 6E and Bluetooth v5.1 connectivity are available on both the 13-inch and 15-inch variants. A Thunderbolt 4 port, two USB 3.2 Type-C connectors, a 3.5mm headphone jack, as well as a microSD card reader are all included in the laptop.
Comparison: Samsung Galaxy Book 2 Pro 360 v HP Spectre x360
Comparing the two across a variety of criteria to assist you in deciding which one to buy. It's worth mentioning that the two laptops are available in different sizes, which might have an impact on the specifications. In all sizes, the Samsung Book 2 Pro 360 is nearly identical, although there are some significant variations between the Spectre x360 variants.
The Samsung Galaxy Book 2 Pro 360 is the first device to have Intel's 12th-generation Alder Lake CPUs. Which makes a significant improvement in performance.
The latest Intel processors use a hybrid design that combines high-performance cores with energy-efficient cores to provide an excellent balance of performance and battery life. Samsung is also employing Intel's P series, which is a fresh new CPU family. In comparison to the majority of the HP Spectre x360 line, these CPUs have a higher 28W TDP. The Spectre x360 16, it has a 35W H-series CPU and should be similar to what's inside the Galaxy Pro 2 360, which is the lone exception.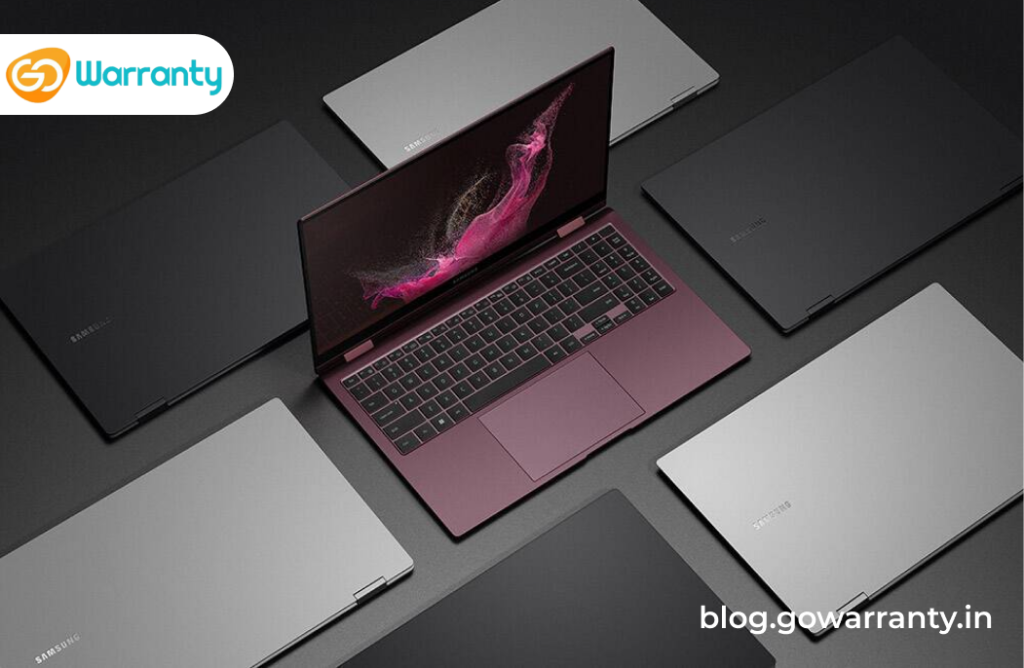 In terms of graphics, all of the laptops use Intel Iris Xe graphics, but they're all quite comparable. A Core i5 processor has 80 execution units, whereas a Core i7 processor has 96. If you prefer a 16-inch screen, the Spectre x360 may be a better option. Because the NVIDIA GeForce RTX 3050 seems to be the only laptop with a dedicated GPU, it can handle light gaming more smoothly than the others. Of course, this is a far bigger and heavier laptop than Samsung's offering.
Display
In terms of display, each of these laptops possesses its advantages. The Samsung Book 2 Pro 360, on the other hand, is unique in that it offers something no other laptop can: it brings AMOLED to a more affordable price range. The Samsung Galaxy Book 2 Pro 360's lone configuration choice is a Full HD (1920 x 1080) AMOLED display.
Which means it looks amazing without sacrificing a lot of battery life. Most laptops, notably the HP Spectre x360, employ AMOLED solely for the most high-end display choices, such as 4K. But the Galaxy Book 2 Pro makes it more accessible. That means you may obtain the advantages of OLED at a reduced cost, such as true blacks and better contrast.
Design
The design, especially from a practical sense, is one area in which the Samsung Galaxy Book2 Pro 360 almost definitely triumphs. This is a very small and light convertible. with the 13.3-inch model measuring only 11.5mm thin and the 15.6-inch model being 11.9mm thin. The thinnest SPectre x360 has a thickness of 17mm, while the thickest variant has a thickness of 20mm.