Nowadays everything is online, work from home, and everybody does not have laptop at their home.
It is a small gadget – laptop, which is handy and can be port from one place to another. Thus, it is light weighted and small. Moreover, as it is lightweight, you can carry anywhere to your workplace, study place, travelling, or at home.
In today's world, everyone needs a laptop to catch up with today's world. But it is tough to find a laptop which is perfect for you and under your budget.
So, we are here to make your search easy and find you the best budget laptop.
ASUS Vivo Book 15 Laptop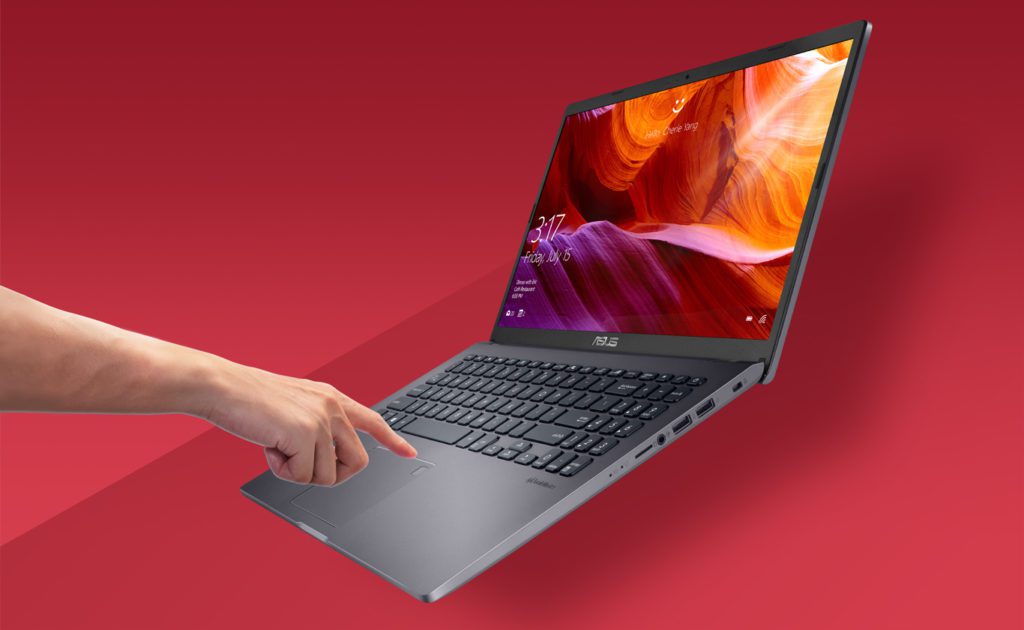 A gem to the technical industry, ASUS is perfect for daily work as well as for gaming. Furthermore, ASUS has UHD Graphics 605, which let the computer run smoothly and efficiently. Thus, it also has dual storage capacity, which lets you store more data, and you can work super-fast without worries. The large screen lets you feel like a mini theatre where you can work and play more efficiently. It should be noted that it has an anti-glare coating, which helps you save your eyes from harmful rays, and you can work without the distraction of reflection.
Not only the features are amazing, but the stylish look, the colour, and extremely light weighted portable laptop are like a cherry on the top for users. Without a doubt, working with this laptop is just working in your comfort zone. The size of the keyboard and crystal-clear speakers are so comforting.
Asus Vivo Book 15 Specifications
Colour: Transparent Silver
Screen Display Size: 14 inches
Resolution: 1920×1080
Processor: 8th Gen Intel Core i5-8265UMemory & Storage: 8GB
Operating System: Pre-loaded Windows 10
Design: Metal-Body light weighted
Laptop weight: 1.4 Kg
Battery: 47Whrs 2-cell lithium-polymer battery | Fast charging: 60% in 49 minutes
Keyboard: Full-size backlit keyboard
Ports: 1 x USB 3.1 Gen 2 Type-C, 1 x USB 3.1 Gen 1 Type-A, 1 x USB 2.0, 1 x Standard HDMI, 1 x Audio combo jack, 1 x SD card reader
Other: HD IR webcam
Face recognition login with windows
Connectivity: Wi-Fi 5 (802.11ac)
Bluetooth: 4.2 (Dual band) 2*2
Graphics: Integrated Intel UHD Graphics 620
Price: Rs. Approx. 59,000
HP 14Q CS2002TU 14-inch Laptop
A very budget laptop for beginners. If you are planning to learn typing or learning a new operating system, then this is the perfect go for you. Moreover, the laptop is light weighted, the design is very sleek, and the colour is so attractive that nobody can find about its cheap price. Without a doubt, it is crafted for long-lasting work, with the battery capacity of 41Whr.
The laptop is portable, and the battery life is fantastic so that you can carry it with you without worries. Furthermore, it is enriched with a powerful processor and HD-Resolution.
Planning to get a Laptop sometime this year?
Get an extended warranty so you can focus on your work and your laptop keep delivering the best performance.
Additional to all these, it has in-built dual speakers, which gives you clear sound without any disturbance. Altogether it is perfect for your kids to learn a laptop. In today's world, everybody needs to learn about technology.
HP 14Q CS2002TU Specification
Brand: HP
Series: 14q
Colour: Jet Black
Screen Size Display: 14 inches
Resolution: 1366×768(HD Ready)
Product Dimension: 23.4×33.5x2cm
Item Weight: 1kg 470 gm
Battery: 41Whr
OS: Windows 10
Speaker: Dual
Hard Drive Size: 256 GB
Processor Speed: 1.1 GHz
Processor Brand: Intel
Port: USB 2.0×1, 3.0×2, HDMI x1, Audio-out x1, Ethernet x1, Microphone x1
Graphics: Intel UHD
Price: Rs. 26000 Approx.
Lenovo IdeaPad Slim 3i Laptop With Intel Core i5 10th Gen

Go sleek. Go stylish; the weight of the laptop is perfectly handy and comfortable. Moreover, you can carry the laptop anywhere without any extra baggage. Furthermore, the ultra-sleek design and the attractive colour is stealing the spotlight. It should be noted that the 8 GB RAM and 1TB HDD storage are exceptionally reliable to work, which will boost your productivity. Moreover, it is a 10th generation laptop that will not lag and let you work smoothly.
In addition to this, the laptop has a 15.6″ FHD anti-glare display, which will give you a completely new experience from each angle. Moreover, to this, the narrow side bezel will surely give you a broader picture, apart from this dolly Audio is here for every mood.
Sit back and relax with faster connectivity of 2×2 Wi-Fi 6. Additional to this, connect with your friends and family with al new Bluetooth 5.1 version.
Lenovo IdeaPad Slim 3i Specifications
Brand: Lenovo
Model: 81WE004WIN
Product Dimension: 36.2×25.3x2cm
Processor: 10th Gen Intel Core i5-1035G1
Operating System: Pre-loaded Windows 10 Home
Display: 15.6-inch screen with (1920×1080) full HD-display
Memory: 8 GB RAM
Storage: Storage 1 TB HDD + 256 GB SSD
Weight: 1.85Kg
Battery life: Up to 7 Hours
Ports and Drive: 2 x USB 3.1 (Gen 1), USB 2.0, HDMI 1.4b, SD card reader
Processor Speed: 3.6 GHz
Hard Drive: 1 TB
Display Type: LED
Connector Type: Wireless
Price: Rs. 46,000 Approx.
Acer Swift 3 Athlon SF314-41 Laptop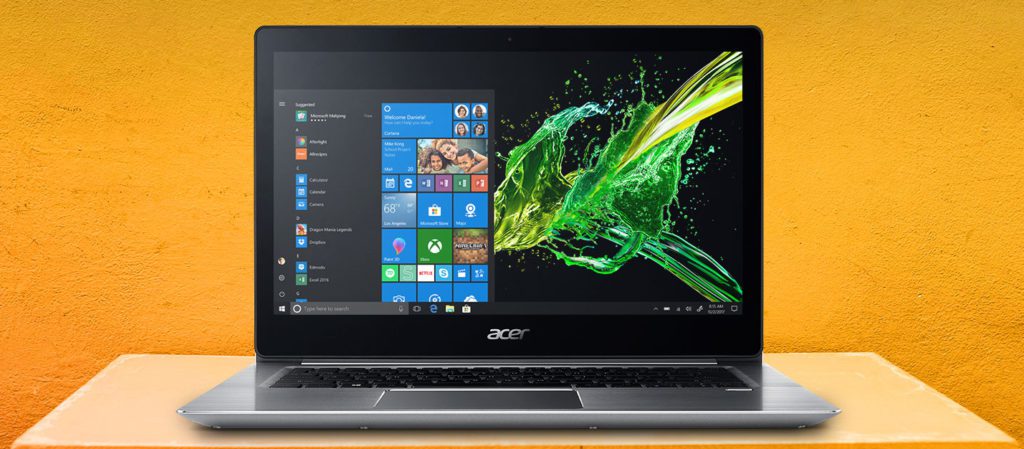 Swift 3 sets the different tone segment of notebooks, with ultra-thin metal design. Moreover, with swift life is good and smooth with a finger-print reader. Furthermore, with the highly dual-core processor, life is more efficient and faster. It should be noted that the display is impressive by full HD-Resolution. Additional to this, the display is offering vivid colours up to 178 degrees. No worries when sync technology is free, now you can sync everything with multiple devices simultaneously. It should be noted that this is one of the best notebooks at this price.
Acer Swift 3 Athlon Specification
Processor: 2.4 GHz AMD Athlon 300U dual-core
RAM: 4GB DDR4
Hard Drive: 1TB 7200rpm
Screen Size: 14-inch screen
Graphics: AMD Radeon Vega 3 Mobile Graphics
Operating system: Windows 10 Home
Battery life: 10 hours
Weight:1.5kg
Display and Graphics: 14″ display with IPS(In-Plane Switching) Technology
Resolution: Full HD 1920 x1080, LED-backlit Acer
Memory and Storage: 4 GB DDR4 RAM with 1 TB HDD 2.5-inch 5400 RPM
Design and Battery: Full Metal Body
Battery: 10 hours battery backup
Warranty: 1 Year Domestic onsite and (ITW) International Traveller Warranty covering manufacturing defects
Price: Rs. 37,000 Approx.
Conclusion
Finding the best laptop for you is never easy; everybody has their requirements. So here, we listed some of the laptops under the budget. Moreover, we tried to list each specification according to people's needs. We don't know you will choose which laptop, but we hope you will choose the best one for you and your loved ones.
The computer is an essential part of our life. Moreover, when you are getting one in your budget with so many amazing features, it is just like the cherry on the top. So, go and shop!