According to a recent claim, Apple is working on its own version of the OLED panel used in the Samsung Galaxy Z Fold 3 that is more suited to folding devices, perhaps opening the way for a folding iPhone, iPad, or even Mac.
According to the findings, a polarizer enhances display visibility while lowering brightness. To compensate, phone manufacturers typically boost the brightness, although this reduces the display's lifespan of Samsung Galaxy Z. Display's OLED screen for the Samsung Galaxy Z Fold 3 employs the same technology as Samsung Electronics'. If Apple develops its own version of the technology, a future folding iPhone becomes a far more likely possibility.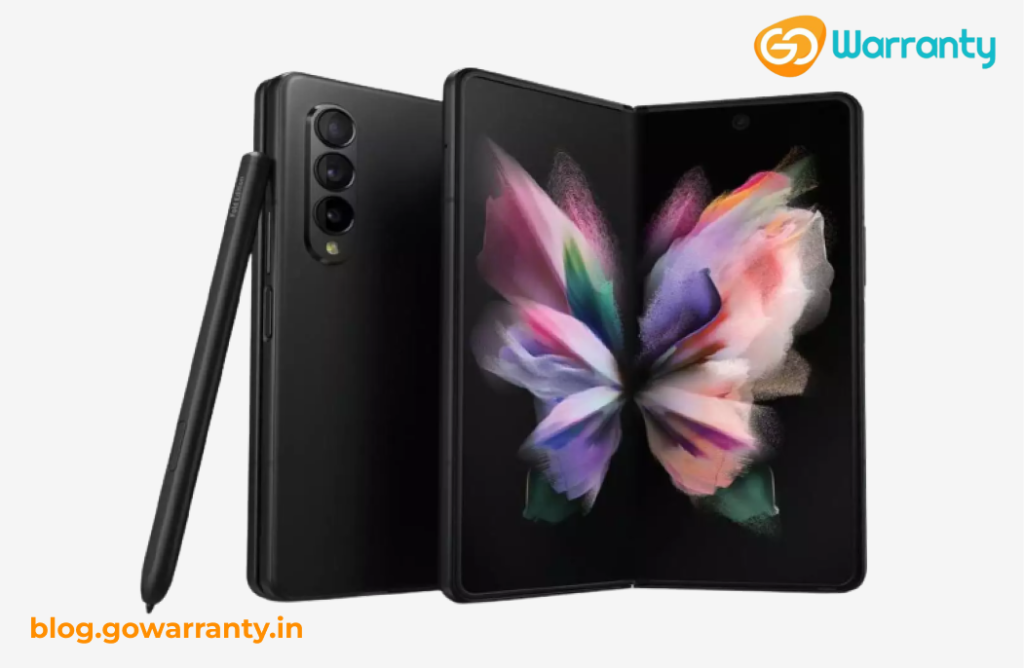 According to reports, Apple is considering adding a foldable iPhone to its portfolio of finest iPhones. But development appears to be years away. So don't anticipate a folding iPhone 14 this year or even next year.
Apple was testing a 9-inch foldable gadget, which might be an iPad or a combined tablet and phone, according to Ming-Chi Kuo, who predicted in April that it wouldn't be available until 2025 at the earliest. According to Jon Prosser, Apple has decided on a clamshell folding smartphone similar to the Samsung Galaxy Z Flip range. According to reports, Apple is working on a MacBook with a folding display instead of a keyboard.
Later this year, Apple is likely to reveal a new iPhone that will forego the mini' iPhone form factor in favour of a bigger 'Max' model that will lack Pro features like a new engine and 120Hz display.
Apple's Upcoming Products in 2022: A Complete Guide
Peek Performance, Apple's first event of 2022, showcased numerous incredible items. Including the M1 Max and M1 Ultra CPUs, Mac Studio, Studio Display, iPad Air 5, and iPhone SE 3. All of this has piqued our interest in seeing what Apple goods will be released in 2022.
A drastically revamped iPhone 14 and the long-awaited AirPods Pro 2 are at the top of everyone's wish list. How soon will these gadgets be available, and what intriguing new features will they include? We dug through all of the rumours to put together this comprehensive guide to all of the Apple goods expected in 2022. Let's get started!
Mac
In June 2020, Apple announced that it will switch all of its Macs from Intel CPUs to its own silicon within two years. Many of Apple's devices, including the MacBook Air, Mac mini, 24-inch iMac, 13-inch MacBook Pro, 14-inch and 16-inch MacBook Pro, and the new Mac Studio, have already been upgraded.
The following Macs will still require an Apple silicon upgrade, and there are speculations that a second iteration of the M1 processor, dubbed the M2, is in the pipeline. Also, don't forget that macOS will be updated in the autumn of 2022. Which might include new features tailored to the latest Macs. Here's what else we're hoping to see this year.
Mac Pro
The Apple Silicon Mac Pro, with a 32-core CPU and up to 128-core GPU, is reported to be in the works. Which might be conceivable if Apple merges four M1 Max in one system.
We could see the new Mac Pro at WWDC 2022 if Apple decides to show off its pro-focused desktop Macs with M-series CPUs. The key question is what would be the name of this M-series processor. There isn't really a moniker that could be deemed more powerful after M1 Pro, M1 Max, and M1 Ultra. It might be dubbed the M1 Extreme, according to rumours. But it could also be a whole new processor unrelated to the M1.
Mac Mini
Apple is rumoured to be working on a new, more powerful Mac mini to replace the Intel-powered Mac mini model that is still available. According to Bloomberg, this new "more powerful version of the Mac mini" might have the same processor as the upcoming MacBook Pro – likely the M1 Pro.
Apple is rumoured to be working on a new, more powerful Mac mini to replace the Intel-powered Mac mini model that is still available. According to Bloomberg, this new "more powerful version of the Mac mini" might have the same processor as the upcoming MacBook Pro – likely the M1 Pro.
And it could not be the only new Mac mini in 2022—Bloomberg's Mark Gurman stated in a December 2021 Power On newsletter that there would be two new Mac minis, implying that the M1 version will get an M2 update.
13-inch MacBook Pro
One school of thought says that when the new M2 MacBook Air comes, the 13-inch MacBook Pro will be phased out. Another source claims that a 13-inch MacBook will be released instead of a 13-inch MacBook Pro.
However, the most credible reports predict that a new entry-level MacBook Pro will be released in 2022. We may anticipate an M2 chip and other minor enhancements if it does come. Will it, however, be good enough to be termed a professional machine?
iPad
At WWDC, we'll get a sneak glimpse at iPadOS 16, but will it finally offer better Mac integration? Will the gap between Macs and iPads close? Read more about how iPadOS and macOS are meeting in the middle. Here's what we're expecting to see in the autumn, along with the OS update:
iPad Pro
According to rumours, a new iPad Pro will be released with an upgraded design and wireless charging functionality. Given that the present iPad Pro contains an M1 processor, we anticipate an M2 in the upcoming generation. Also in the works is MagSafe compatibility for the iPad, as well as reverse charging to charge other devices from the iPad.
iPhone
It's a certainty that an iPhone 14 will be released in September, with four different variants.
iPhone14
There are already speculations concerning the iPhone 13's replacement. We've heard that the iPhone mini will be discontinued. Instead, a bigger non-Pro iPhone will be released to complement the Pro Max. Despite this, the Pro model is likely to receive the most upgrades, including a redesigned notched screen, 48MP camera, and a speedier processor. More information may be found in our iPhone 14 rumour round-up.
Air Pods
Apple's AirPods are one of the company's most popular products, but they're also one of the most overlooked. However, a substantial overhaul is expected this year.
AirPods Pro
Since their release in October 2019, Apple hasn't upgraded the AirPods Pro, one of its most popular items. This indicates that they require assistance. We're anticipating a new stemless design with high-end fitness and audio capabilities, including the possibility of lossless music. Here's more information about the AirPods Pro 2022.