Picking the best products to clean your home might not seem all that difficult. However, ensuring that you find something that's effective and still safe can be a little trickier than you think, especially considering how common compound chemicals are, and how these chemicals can affect our health.
Air purifiers are no exception to that rule. It can be challenging to find one that effectively cleans the air, fits your lifestyle, falls within your price range and doesn't look like an outdated radiator. When in doubt, it's best to turn to tried-and-true brands and products with excellent user reviews. Finds evaluated these seven air purifiers by their efficiency (how many germs they claim to suck up), their appearance (is it aesthetically pleasing?) and price (no explanation needed here). From desktop fans to state-of-the-art machines, here are seven of the best and most versatile air purifiers on the market.
Alen BreatheSmart Classic Large Room Air Purifier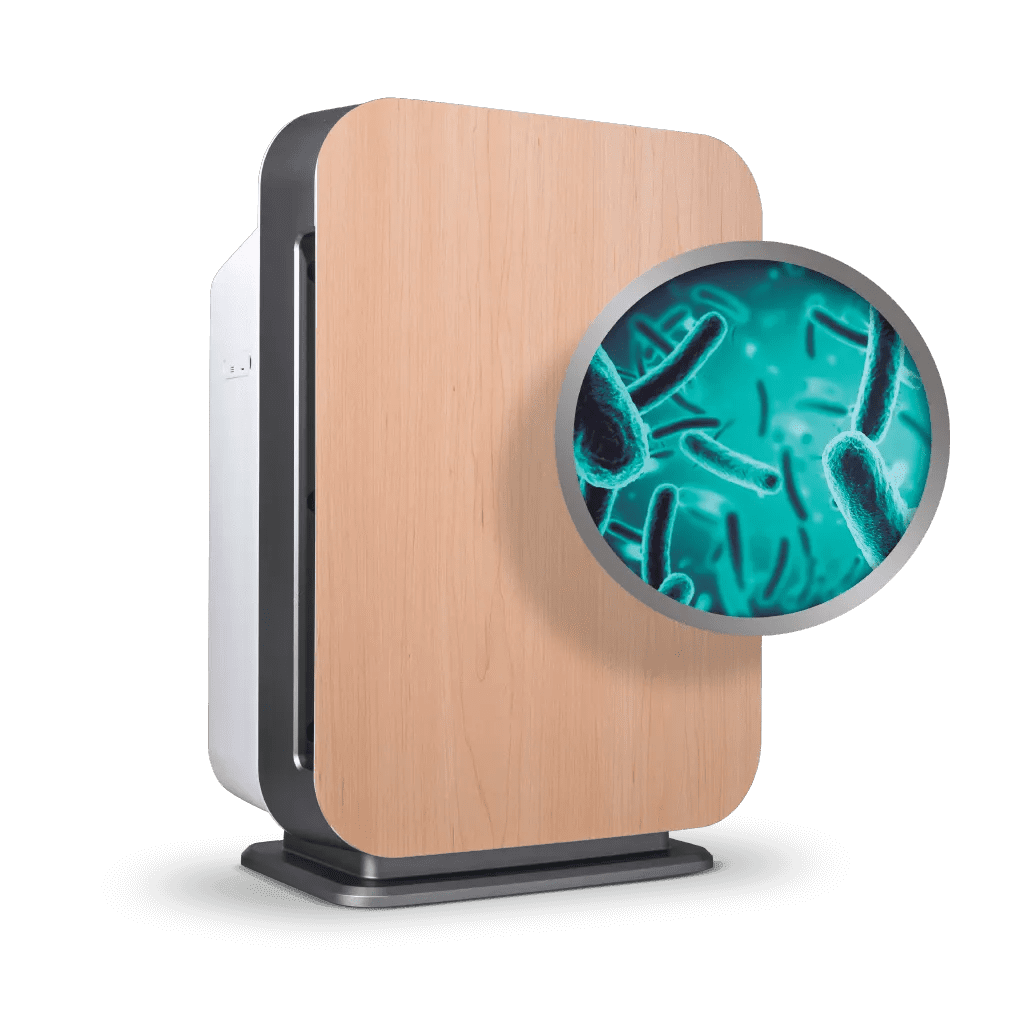 Do you have a big home? Not a problem with the Alen BreatheSmart Classic Large Room Air Purifier. This air purifier cleans up to 1100 sq. ft. every 30 minutes without filling your house with noise. In fact, the technology is twice as quiet as that of its key competitors, even on Turbo speed. Like all high-quality air purifiers, the Alen BeatheSmart has a HEP-Pure filter that claims to capture 99% of airborne particles down to 0.3 microns. This combines with the device's Laser Smart Sensor, which also detects airborne particles down to 0.3 microns, to effectively clean your air of dust, pollen, allergens and dander.
No expense is spared in the design of the air purifier, either. The Air Quality Indicator Light always reflects the real-time purity of the room's air in an easy-to-read display. Furthermore, it comes in 14 different colours and panels so you can always find one to match your home's interior.
Levoit Compact Air Purifier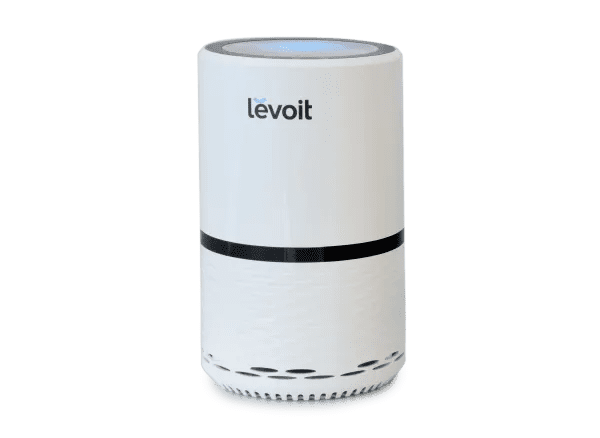 Compact enough to fit on your desk but powerful enough to remove 99.9% of dust, pollen, smoke, odour, mold spores and pet dander, the Levoit Compact Air Purifier is an excellent entry-level option. Rather than using a UV or ions to clean the air, the device features a three-stage filtration system. This comprises a pre-filter, a HEPA filter and an activated carbon filter. Three fan settings let you control the speed and volume of the purifier.
This air purifier was definitely designed for use in the bedroom, but you can also tuck it into the corner of your desk at work. It features a soft optional night light with two brightness settings as well as a very quiet fan. It's not out of place on your nightstand, with its white or black case and sleek design. While not as feature-filled as other air purifiers on this list and better suited to small rooms than large homes.
Blueair Blue Pure 211+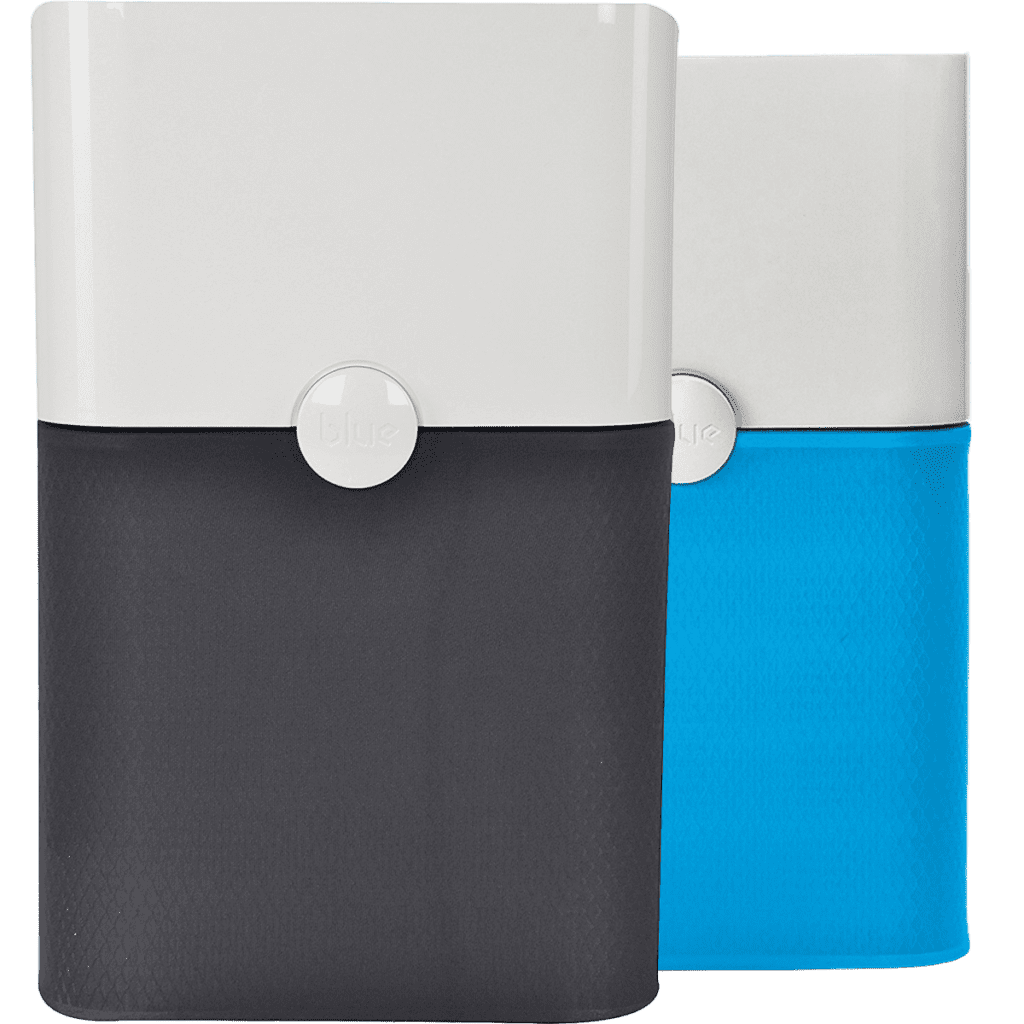 If you're looking for a classy device that can move large volumes of air, then this may well be the way to go. This three-stage air purifier comes with two washable pre-filters and is perfect for filtering out particles, pet dander, smoke and so on, ensuring that your home is nice and clean. This air purifier is available in a few sizes, so if you're looking for something for larger rooms, it's the perfect way to go. If, however, you need something for a smaller room, it may be worth buying one of the less expensive purifiers on this list.
Beyond Manufacturer Warranty
Be Assured By Adding Protection
Honeywell True HEPA Allergen Air Purifier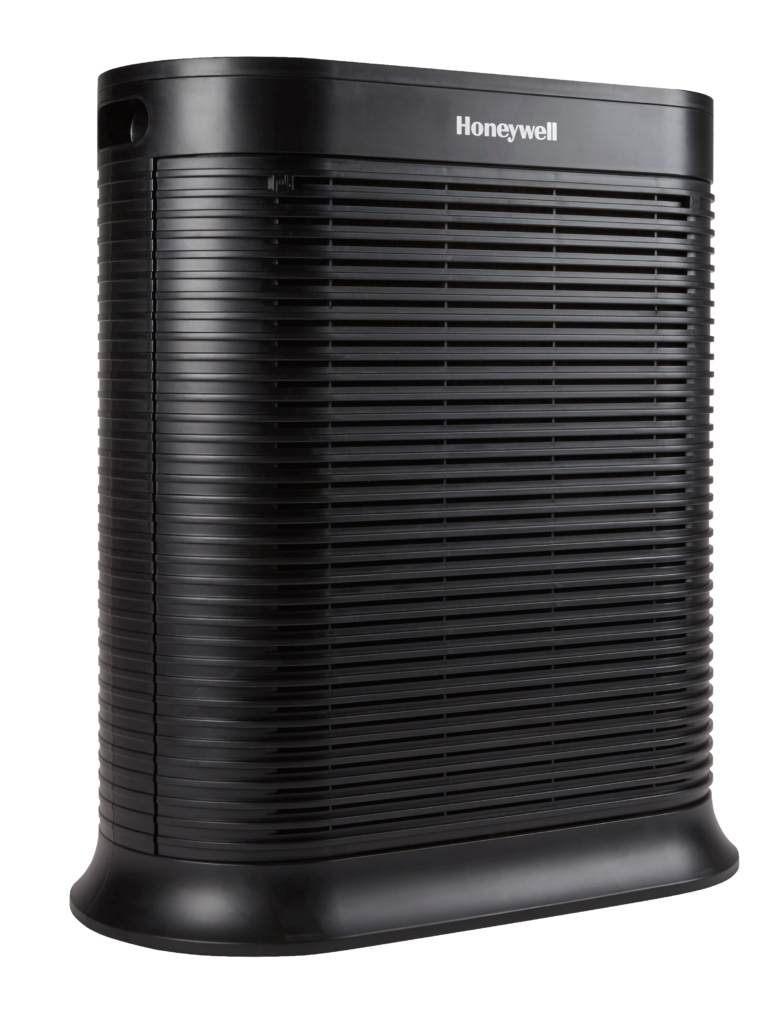 Honeywell air purifiers have been recommended by allergists time and time again, and for good reason. This air purifier is excellent at ensuring that allergens — whether they be from pollen, pet dander, or anything else — are taken out of the air. That's perfect for those with allergies. The device also offers three air cleaning levels, along with a Turbo Clean setting, and it can circulate the air in a home up to a whopping five times per hour. That's impressive.
PARTU Air Purifier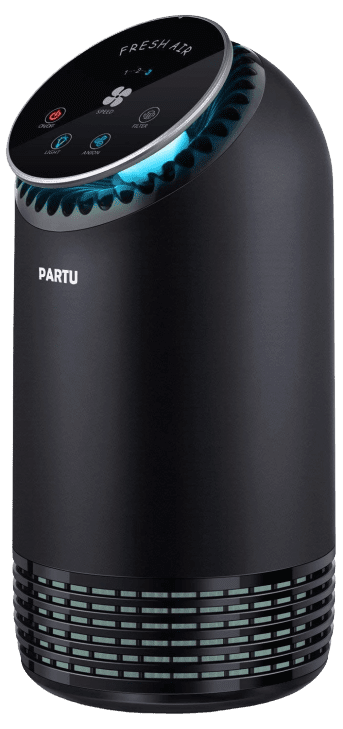 The PARTU Air Purifier claims to be the quietest on the market, which is big news for anyone who's struggled to sleep to do a whirring, noisy fan. At its lowest speed, the PARTU creates 25db of noise; this is just above the sound of leaves rustling, which clocks in at 20db, for comparison. A fairly basic device, its most notable features are a multicolour light setting and a memory function that remembers your last chosen setting when you turn it on.
This isn't the most stylish air purifier of the bunch; guests will definitely know its purpose when they walk in the room. But it's still relatively compact at 17 inches in height, making it easy to stow away.
Dyson Pure Cool Link Desk Air Purifier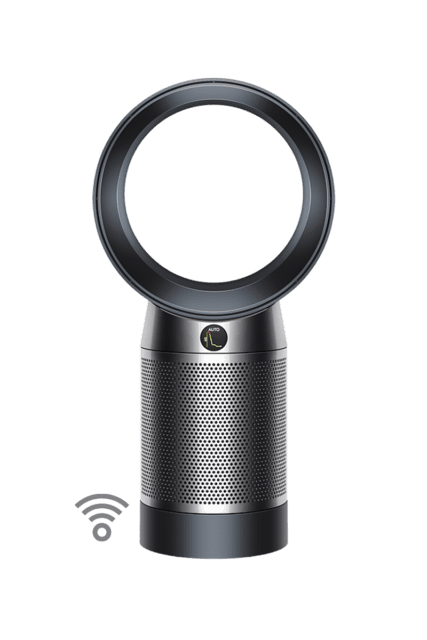 Dyson has long been known as an innovator in the home cleaning space, though its product line recently evolved beyond vacuums to include technology like purifying fans. The Dyson Pure Cool Fans come in two sizes: a tower and a smaller desktop size. The Desk Air Purifier earns its spot on this list because it's significantly less expensive than its larger counterpart, it's still an investment. We've recently seen it on sale for as low as $270 on Amazon, however, so keep your eyes peeled.
Inside the fan itself is a Dyson HEPA filter, complete with a layer of activated carbon granules that capture odours and harmful toxins like paint fumes. But the real appeal of this product is its portable size. At just 25 inches tall, it fits neatly into small spaces like laundry rooms and home offices where a stand-up fan might be cumbersome.
Molekule Air Purifier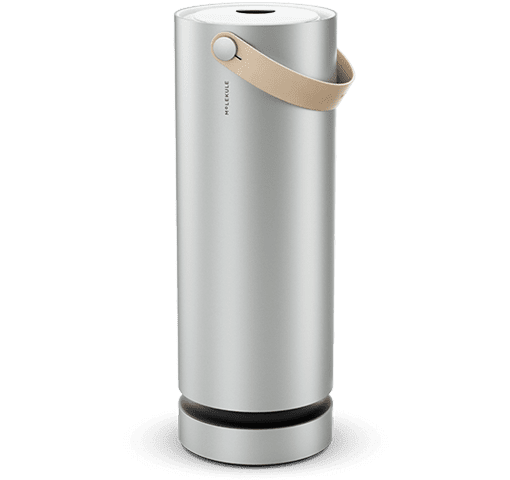 This is the most expensive air purifier on the list, sitting at $799, but for serious allergy-sufferers, this is as good as it gets. Unlike most other purifiers, which have HEPA filters that collect particulates from the air, the Molekule actually removes indoor air pollutants and destroys them. It does this using a dual-filtration system: first, the Pre-Filter catches larger pollutants like dander and pollen; then, the Nano-Filter cleans the air, claiming to eliminate airborne pollutants that are 1,000 times smaller than those the average air purifier can destroy.
The materials used to create the Molekule aren't just functional; the design is sleek and elegant, featuring a leather handhold strap and a machined aluminium case. This air purifier is available on the company's site and Amazon. The reviews on the site are mostly positive, however, with a few complaints about connectivity and customer support.
Of course, if you're looking for air purifiers that are more suited for specific needs, check out our picks for the top-rated air purifiers for allergies and our top-rated air purifiers for smoke.