Apple released the iPhone 14, iPhone 14, and iPhone 14 Pro models in September 2022, but the iPhone 15 has been the subject of rumours since well before the newest iPhones went on sale. Even though the iPhone 15: Rumours is still a few months away, Apple finds it difficult to keep the iPhone lineup under wraps because there are so many different suppliers, some of whom end up leaking information.
Q. What upgrades will there be in iPhone 15 as compared to iPhone 14?
Apple intends to use Qualcomm modem chips in the new devices because its own modem          chips in development are not yet ready. The A16 chip used in the iPhone 14 Pro models will be upgraded in the standard iPhone 15 models, whereas the iPhone 15 Pro models will use quicker and more effective 3-nanometer A17 chips.
Four iPhone 15 models, including two 6.1-inch models and two 6.7-inch models, are anticipated in total, all in the same sizes as the iPhone 14 models. The standard iPhone 15 will be one of the 6.1-inch models, and the iPhone 15 "Plus" will be one of the 6.7-inch devices. The other two iPhones, measuring 6.1 and 6.7 inches, will be more expensive, higher-end "Pro" models. The best features will only be available on the iPhone 15 Pro models to justify the higher price, similar to the iPhone 14 lineup.
Q. Where can I get the iPhone 15 and when will it be released?
Apple abides by a strict schedule that hasn't changed in years: new iPhones are always announced in early September and arrive a week and a half later. We expect Apple to stick to its original iPhone 15 release date, which is Tuesday, September 12th, 2023, with an in-store release on Friday, September 22nd. Apple will keep the same prices as the iPhone 14 series. Only the iPhone 15 Ultra model appears to have a price increase.
Q. Is the price of the iPhone 15 comparatively higher than that of iPhone 14?
The iPhone 15 Ultra is expected to be even more expensive than the iPhone 14 Pro Max, according to yeux1122, but Apple will also drive distinction between it and the iPhone 15 Pro. While one leaker claims that the iPhone 15 and iPhone 15 Plus will be cheaper, multiple sources claim that the iPhone 15 Pro as well as iPhone 15 Pro Max (possibly re – branded 'Ultra') will be expensive up to 200$.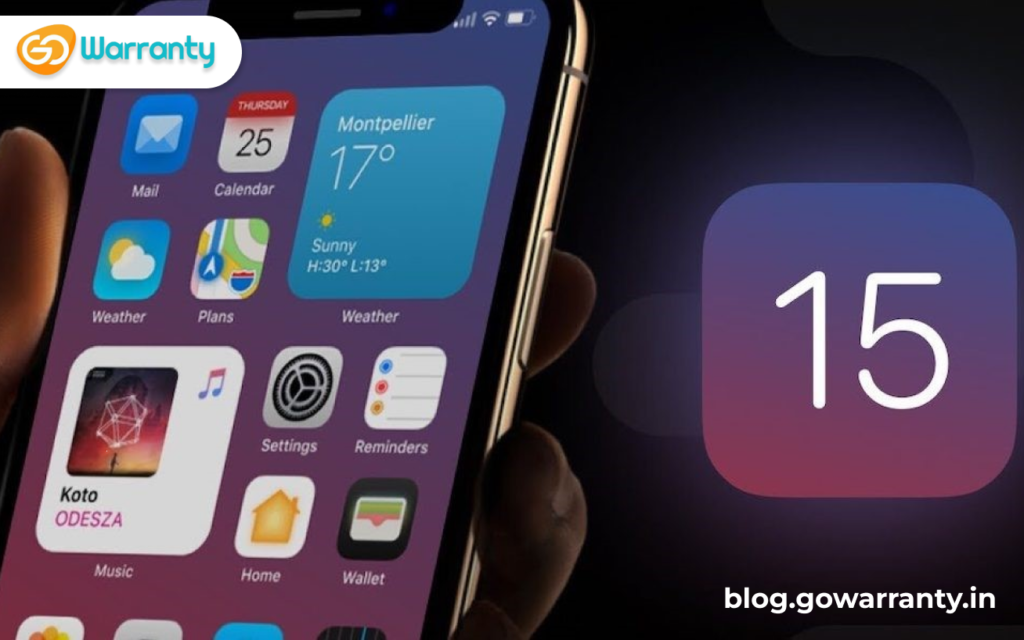 Price and Release
We haven't heard any iPhone 15 release date or launch date rumours yet, but that's to be expected given that they rarely occur more than a month before the event. In 2023, that means September 5 or 12 (both Tuesdays), though September 6 and 13 are also possibilities. According to a leak, the iPhone 15 Plus may be less expensive than the iPhone 14 Plus. This change would be due to the iPhone 14 Plus's poor sales. The iPhone 14 Plus, for example, starts at $899 / £949 / AU$1,579.
Design and Display
One suggests that the iPhone 15: Rumours will be 6.2 inches rather than 6.1 inches, but it is unclear why Apple would make this change. The data was based on a CAD drawing used by case makers to develop cases for the new devices, and it is possible that some of the data was incorrect because such a minor difference would not have an impact on case design. Along with the Dynamic Island, all iPhone 15 models may be equipped with a more power-efficient OLED display driver chip manufactured on a 28nm process, allowing for lower power consumption and, ultimately, longer battery life.
Despite the switch to the Dynamic Island, the standard iPhone 15 models will not include ProMotion or always-on display technology. Apple will keep these features exclusive to Pro devices. The iPhone 15 models could come in dark pink and light blue colours. Apple frequently offers standard iPhone models in a variety of vibrant colours, and this year is no exception.
Q. Is the iPhone 15 slimmer in size than the iPhone 14?
According to Ice Universe, the iPhone 15 Pro Max has a smaller footprint in terms of height and width than the iPhone 14 Pro Max, but it is 5% thicker. The iPhone 15 Pro is estimated to be 6.1 inches in size, while the iPhone 15 Pro Max will be 6.7 inches, both of which are identical to the iPhone 14 Pro models. So far, it appears that Apple will unveil thinner, curved bezels and a new titanium chassis with the iPhone 15 Pro models.
Q. The latest iPhone 15 will be launched in how many colours or shades?
Colors on the iPhone 15 are a little bit clearer. Light blue and pink are reportedly being tested as potential colours for the iPhone 15 and iPhone 15 Plus, according to the same 9to5Mac report from earlier. The first choice is basically a sky blue colour, while the second has a bubblegum pink appearance, as described.
Q. Will the size of the screen of iPhone 15 going to be significantly bigger than that of the iPhone 14?
The display of the iPhone 15 may be larger than that of the iPhone 14. Up until now, Apple's upcoming iPhone 15 series was anticipated to include four models with displays that matched the 6.1-inch and 6.7-inch sizes of the iPhone 14 series. However, a recent leak suggests that the base iPhone 15 model will have a slightly larger screen.
Leaks and Renders
Many of the rumours about the iPhone 15 have been confirmed by leaked images, including the Dynamic Island and the USB-C port. The leaked photos show the Dynamic Island, which will be expanded to all iPhone 15 models in 2023, as well as confirm that the iPhone 15 will look similar to the iPhone 14 with a few changes.
The transition to USB-C and the addition of the Dynamic Island instead of the notch found on the iPhone 14 are major updates. Other design changes, such as a deeper edge curve and a titanium frame, will be limited to iPhone 15 Pro models. However, leaked renders have suggested that the display size may change slightly.
Q. Will there be multiple storage capacities for the iPhone 15?
The standard iPhone 15 and 15 Plus models, like the iPhone 15 Pro and iPhone 15 Ultra, are anticipated to arrive with 128GB storage. Storage capacity of the iPhone 15 / 15 Plus is 128 GB. 256 GB. iOS 15 will take up approximately 3.24 GB of storage space, but you will require more to successfully install the update. In fact, downloading and installing the update will require approximately 5GB of free space on your phone.
Q. Will the iPhone 15 provide a protective case, or will customers have to buy one individually?
No, iPhone 15 will not come with a protective case and you have to buy one individually. A quality case is a smart iPhone purchase. Even the cheapest iPhone costs a lot of money, and the right case can protect your phone from dings, scratches, and cracks while also letting you customise it often without adding much bulk or altering how you use it.
Q. How long does the iPhone 15's battery last? Is it better in comparison to iPhone 14?
Yes, iPhone 15's battery life can be better than 14's, in general, but it varies depending on usage. According to the results of our tests, the iPhone 14 series manages to squeeze out a few extra minutes, and in some cases nearly an hour, of battery life.
No Touch ID
Despite persistent rumours that Apple is considering bringing Touch ID back to its flagship iPhones via an under-display solution, the iPhone 15 models are not expected to include Touch ID and will instead rely on Face ID. Apple is developing an under-display Face ID feature, but it will not be available until 2025. Instead, the iPhone 15 will continue to use Dynamic Island in 2023, which Apple is expected to expand to all models rather than just the Pro models.
USB-C
Apple is replacing the Lightning port on the iPhone 15 devices with a USB-C port in order to comply with new European regulations. These regulations require Apple to produce iPhones with USB-C ports in Europe, which means Apple must either make a global design change or develop special iPhones for sale in Europe. The iPhone 15 Pro models with USB-C ports will support faster data transfers, whereas the standard iPhone 15 models will retain USB 2.0 speeds, the same as Lightning, giving the Pro models an advantage.
Camera
For the iPhone 15 models, Apple is expected to use Sony's latest "state-of-the-art" image sensors. Sony's image sensor, when compared to standard sensors, doubles the saturation signal in each pixel, allowing it to capture more light and reduce underexposure and overexposure. The sensor will allow for improvements in portraits as well as other images even when there is a lot of backlighting.
Sony uses semiconductor architecture that separates photodiodes and transistors, allowing for more photodiodes. It is unclear whether the new sensor technology will be used by all iPhone 15 models or if Apple will limit it to the higher-end "Pro" iPhone 15 models.
Q. Will the iPhone 15 have a notch or the front-facing camera will  be integrated into the display?
IPhone 15 will feature a Dynamic Island instead of a notch. The cutout conceals the front-facing camera and Face ID sensors. All four iPhone 14 models are expected to include the Dynamic Island feature. According to the most recent renders, the iPhone 15 will also have a USB-Type C charging port. The camera bump will be thicker, with slightly rounded edges and a more curved design to ensure a smoother transition from front to back.
Q. The iPhone 15 will feature how many cameras and what kind of camera system will be included?
According to leaks, the Pro model will have a triple camera system, the Ultra model will be the only one with four rear cameras, and the iPhone 15 and 15 Plus models will use a dual rear camera system. According to the latest rumours, every iPhone 15 model will have a better camera than the one you have right now. If you purchase an iPhone 15 or iPhone 15 Plus, the main camera will have a 48-megapixel resolution and pixel binning.
Qualcomm 5G and A-Series Chips Modem Chips
Apple will use Qualcomm's 5G modem chips for the 2023 iPhone 15 lineup, which it's done since the introduction of 5G iPhones. Rumours suggested that Apple could use its own in-house modem chips as early as 2023, but the technology won't be ready until at least 2024. The same Qualcomm modem chip, most likely the X70, will be used in all iPhone 15 and iPhone 15 Pro models. Qualcomm's X70 chip improves AI for faster processing speeds, a wider coverage range, improved signal, lower latency, and up to 60% better power efficiency.
The iPhone 15 Pro models will be the first to use an A-series chip manufactured by Apple supplier TSMC on its next-generation 3-nanometer node. 3nm chip technology is expected to boost processing performance by 10 to 15% while lowering power consumption by up to 35%. The faster chips will only be available in the iPhone 15 Pro and Pro Max, while the iPhone 15 and iPhone 15 Plus will use the 4-nanometer A16 chip first seen in the iPhone 14 Pro and iPhone 14 Pro Max.
Wi-fi 6E and RAM
Apple is upgrading to Wi-Fi 6E, according to leaked iPhone 15 Wi-Fi chip diagrams, but it will be limited to iPhone 15 Pro models. Wi-Fi 6E will be available on the iPhone 15 Pro and iPhone 15 Pro Max, but Wi-Fi 6 will remain on the standard iPhone 15 models. The iPhone 15 and iPhone 15 Plus are expected to have 6GB of RAM, which is the same as the iPhone 14 and 14 Plus.
Warranty Plan
| | |
| --- | --- |
| Warranty | 1 Year Manufacturer Warranty |
| Extended Warranty | 2 years Extended Warranty from the GoWarranty for iPhone 15 series |
Q. What features and benefits does an iPhone extended warranty service plan cover?
An extended warranty aids in maintaining your iPhone for a longer period of time by providing warranty coverage beyond the warranty period. All malfunctions and manufacturing flaws in the tool or appliance are covered by the plan. Depending on the plan you purchase, the Extended Warranty is valid for up to two additional years after the Manufacturer's Warranty expires. GoWarranty is the best extended service plan provider as they provide the best and seamless service.
Q. How long do most iPhone extended warranties typically last?
After purchasing the Extended warranty Protection Plan, you can extend your warranty and get two years of coverage starting from the day you buy a new iPhone. With the special protection plan offered by GoWarranty, you can protect all functional devices and appliances. To ensure that your device continues to perform at their peak, GoWarranty services offers extended warranties, repairs, and after-sales services.
Q. When the original warranty runs out, can you purchase an extended warranty service plan for the iPhone?
Purchase the additional coverage within 30 days of the expiration of your current coverage. Although you can buy an extended warranty plan at any time, waiting until the original factory coverage expires usually results in a higher premium. The best time to buy may be near the end of the original warranty period and GoWarranty is the best choice for extended warranty service plan for your iPhone.
Q. Which companies offer iPhone extended warranty services for iPhones?
There are various extended warranty service plan providers for iPhone in India. Some of the famous and trustable service providers are GoWarranty, cashify, AppleCare+, OnsiteGo. GoWarranty is the best amongst all as they provide a seamless service at a customer friendly rate.