The Samsung Galaxy Book 3 Pro 360 sums up the old saying "third time's a charm"… The previous two ultra-slim convertibles laid a solid foundation for the company's laptop ambitions, as well as the third iteration pretty much knocked it out of the park. This begins with a slew of updates, the most notable of which are a 13th Gen Intel Core i7-1360P CPU as well as a 16-inch, 16:10 display. The former provides a tasty performance boost, while the latter provides a larger canvas for productivity all in a frame that is very similar in size, thinness, and weight to last year.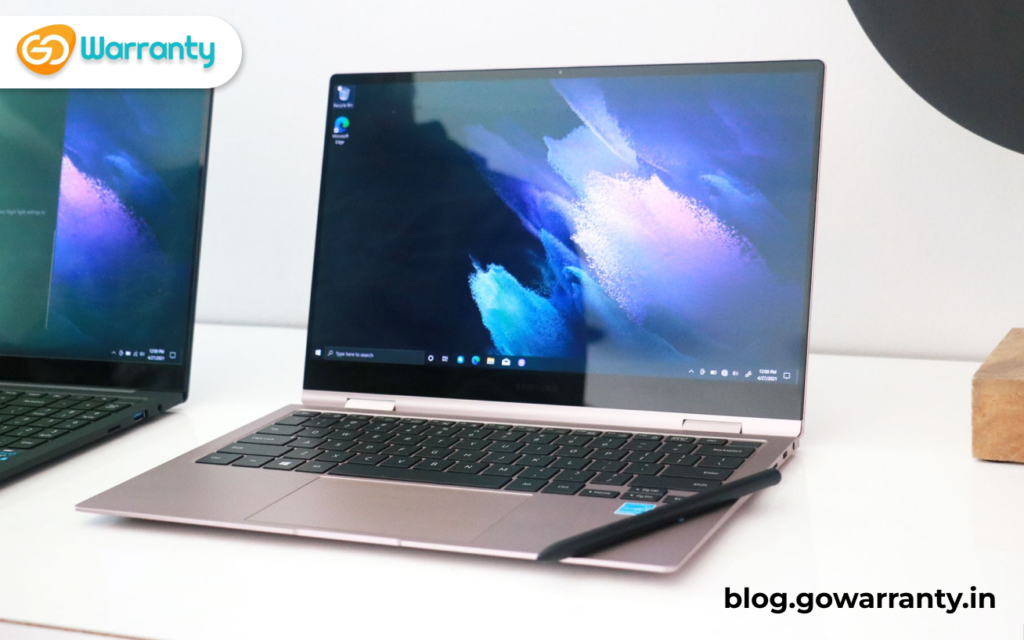 Price
The base model of the Samsung Galaxy Book 3 Pro 360 costs $1,399 and includes an Intel Core i7-1360p CPU, 16GB DDR5 RAM, and a 512GB SSD. If you pre-order now, you can double your storage capacity to 1TB for the same price. After this promotion expires, you will be charged $1,899 for the additional space.
In terms of 16-inch laptops, that's surprisingly good value, with the closest competitor being the Huawei MateBook 16S, which costs roughly the same when converted from British Pounds, and it's only $200 more than the base M2 MacBook Air.
Design
You'll be astounded once more by how thin the Galaxy Book 3 Pro 360 is, especially given the improvements. Don't get me wrong: it's a little thicker and heavier than the past generation 360 (the nearly 4 Book 3 Pro 360 has dimensions of 13.99 x 9.93 x 0.5 inches), but with the same dimensions elsewhere, it's strangely perplexing to hold a premium 16-inch laptop that's so light and thin.
The same luxurious aluminium chassis greets you with an irresistibly upmarket feel; weight distribution feels impressively balanced across the entire body. One significant aesthetic improvement is that whatever coating Samsung has applied to the body eliminates fingerprints not a single smudge appeared during my time using this beauty. All of this, of course, comes with very little branding.
Taking these dimensions into account, you can see that Samsung has reduced the length while increasing the weight and thickness over the Book 2. (14 x 9 x 0.46 inches, 3.1 pounds). In comparison, the Huawei Matebook 16S (13.8 x 9.9 x 0.7 inches, 4.4 pounds) is a chungus, but the far smaller M2 MacBook Air is obviously going to be more portable (12 x 8.5 x 0.4 inches, 2.7 pounds).
Ports
The port selection is limited, as it is with most ultraportables, but it is adequate: two Thunderbolt 4 ports as well as HDMI 2.0 on the left, with a microSD card slot, USB Type-A 3.2, and a 3.5mm headphone jack on the right. Although this increases its versatility, I would have preferred to see a full-size SD card slot and a couple more USB-C ports in this array.
Display
The screen is without a doubt the Galaxy Book 3 Pro 360's most prominent feature. Simply put, it is magnificent. The window to your work this year is a 16-inch, 3K (2,800 x 1,800-pixel) AMOLED display with a 16:10 aspect ratio and a refresh rate of 120Hz. That is a huge improvement over the Book 2 Pro's 15.6-inch 1080p panel, and the difference is noticeable. The increased height is fantastic for productivity; the increased sharpness gives everything a gorgeous fidelity, as well as the new generation of AMOLED technology provides a new delightful clarity.
The trailer for Apple TV's new sci-fi epic Extrapolations proves this. The more oppressive grey-toned scenes have a deep, dramatic contrast that allows the flashes of light to glow off the screen. Moving to the warmer tones of the world affected by global warming, it almost feels like you're looking at a moving painting of the Earth collapsing.
Our colorimeter confirmed this, with the Galaxy Book 3 Pro 360 panel covering 85.2% of the
Keyboard and Trackpad
When it comes to providing a good typing and clicking experience, ultra-thin laptops are always a challenge. That has always been the case for the Galaxy Book Pro 360 line, but Samsung made some significant improvements that elevate this model head and shoulders above the competition.
The chiclet keys, for example, have more noticeable travel to reduce any soreness associated with shallow boards, and keeping the number pad makes data entry a breeze. On 10fastfingers.com, I managed to hit a solid 85 wpm average with 98% accuracy, which is pretty close to my overall laptop keyboard average.
Performance
The Galaxy Book 3 Pro 360 ups the stakes with a quad AKG-tuned system that supports Dolby Atmos. Lower tones are much more present, but as you'd expect from thin laptops, it's still a flat experience. Nonetheless, I must commend the excellent definition of mid and high tones. The P-series 13th Gen Intel Core i7 doesn't quite match the MateBook 16S's more powerful Intel Core i7-12700H, nor does it beat the M2 MacBook Air. Yes, the laptop feels fast in practice, and these figures indicate that Intel is getting closer to Apple silicon, but this isn't the year they cross the line.
Battery
What is the outcome of the larger display and slightly more powerful internals? The battery life suffers slightly. In our battery life test, which involves continuous web browsing over Wi-Fi at 150 nits of brightness, the Samsung Galaxy Book 3 Pro 360 lasted 7 hours and 46 minutes.
Software
The Samsung Galaxy Book 3 Pro 360 comes with Windows 11, and aside from some Samsung apps that allow for seamless integration with devices like the Galaxy S23, that's about it. This is a significant departure from the Book 2 Pro 360, which came preloaded with bloatware from McAfee, making the setup process much faster.
Verdict
The Samsung Galaxy Book 3 Pro 360 has been updated in key areas such as display and CPU, while other components such as the keyboard, touchpad, and webcam have been improved to create an excellent laptop. Sure, we still don't have a place to store the S-Pen in the laptop, the battery life isn't as long as we'd like, and the screen isn't as bright as we'd like.