The DJI Mini 3 Pro is a pocket-sized, mega-capable drone that is both powerful and compact. It is not only regulation-compliant, but also the safest in its series, weighing less than 249 g and including enhanced safety measures. It redefines what it means to fly Mini with a 1/1.3-inch sensor and top-tier functionality.
Build Quality
The $760 DJI Mini 3 Pro features a new structural design that includes improvements to the arms and propellers, camera gimbal, and obstacle sensors, all while remaining under 249 grams with the regular battery attached. It's built of DJI's classic grey plastic housing, which has proven to be robust but lightweight in my experience.
The gimbal has been modified to enable for upward-angle shooting. Also, can even be tilted vertically for portrait-oriented photographs and films. Switching between orientations in the DJI Fly app is as simple as touching a button, and it occurs quite quickly. When not in use, the supplied plastic cover protects the camera and keeps the gimbal from sliding around. But it's extra difficult to put back unlike other DJI drones.
In addition to the downward sensor, the Mini series now has frontward as well as backward-facing obstacle sensors. These are used in conjunction with APAS 4.0 to not only stop trouble before it happens. But also to automatically locate ways around impediments. Unfortunately, APAS 4.0 isn't available for shooting at higher frame rates than 30p.
Battery
The Mini 3 Pro's battery life is either the anticipated 30 minutes. With the regular Intelligent Flight Battery or an astonishing 45 minutes or more with the new $100 Intelligent Flight Battery Plus. The Intelligent Flying Battery Plus has the same size as the conventional battery but adds around 15 minutes of flight time. The catch is that it's heavier, putting the complete drone package above 250 grams and forcing you to register it in a lot of places. The longer battery life is fantastic, but for many people, it won't be worth it if it means having to register.
DJI RC
DJI also announced a new alternative controller with the new Mini 3 Pro. The DJI RC includes a built-in 5.5-inch touchscreen, so no smartphone pairing is required. The highest brightness of its screen is 700 nits. Which is lower than the 1,000 nits of the $1,200 DJI RC Pro. The screen in strong sunshine is a touch too faded out for any kind of serious monitoring. But it's totally acceptable for getting a sense of what the drone is doing at maximum brightness. The screen brightness was never an issue for me when the highlight warning was switched on and the histogram was displayed.
Picture Quality
The camera, which has a big 1/1.3-type CMOS sensor and a fixed 24mm f/1.7 lens, can capture up to 48-megapixel photos. Nonetheless, the photographs are 12 megapixels in single-frame mode. Overall, image quality is excellent, with excellent dynamic range and noise reduction. Whether shooting in RAW or JPEG, colours appear fantastic right out of the camera.
DJI states that the camera has two native ISOs, which looks to be accurate. However, I honestly can't tell when the changeover occurs: photos are always a little bit blurry, regardless of ISO. Noise levels appear to be similar from ISO 100 to the highest ISO 6,400, with 6,400 looking cleaner than 100 in my tests. As the ISO rises, I see that the dynamic range decreases, but the details remain blocky.
Video Quality
When I look at the Mini 3 Pro and the little camera on it. I find it difficult to imagine the video quality would be decent. Despite the severe gusts, the Mini 3 Pro produced smooth, vivid video that exceeded expectations.
It can capture 4K video at 60 frames per second and 1080p video at 120 frames per second. HDR recording at 30 frames per second is also available. All of this may be done in a horizontal or even vertical frame to maintain the highest possible quality for social media sharing. Comparisons of 100% crops from 4K, 2.7K, and 1080p video are shown below. In terms of detail, I perceive practically no change.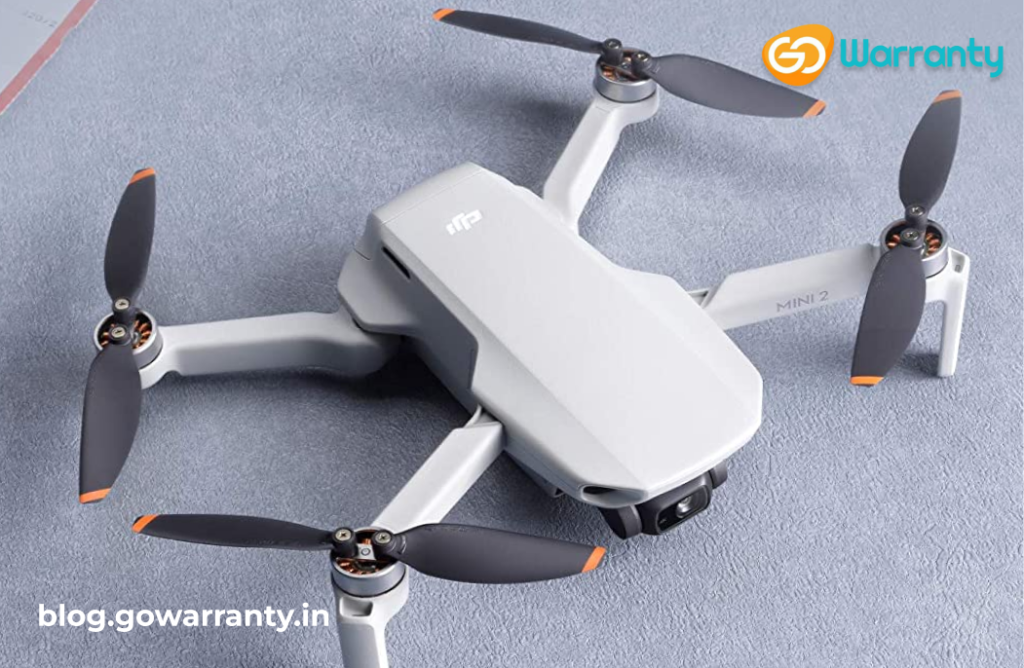 For a feeling of video visual quality at 4K 30p, check out this short movie filmed around sunset in windy circumstances. It was shot with no post-production colour modifications in "Normal" colour mode. The DJI Fly app kept alerting me that the wind was too strong and that it would force a landing, but it never happened. It was difficult to stay in a constant position and keep stable with the wind, as you can see in the first clip. But adding any form of movement dramatically decreased those effects to the point where it's difficult to tell other than by watching the grass blowing around.
A Massive Upgrade for a Mini Drone
Despite being at the top of the drone market for years, DJI refuses to slow down. With a stronger camera and gimbal system, improved battery life, more steady flying performance, enhanced obstacle sensors. Also, all the little things like ActiveTrack, a D-Log colour profile. Also, HDR footage, this new drone adds a slew of enhancements to the Mini size factor.
Are There Other Options?
Following the Mavic Mini, Mini 2, and Mini SE, this is the fourth release in DJI's tiny drone range. The Mini 3 Pro obviously outperforms prior versions in every regard. But if the prospect of buying a brand new drone that may or may not crash or drown the first time you fly makes you nervous. Saving a little money may be the only way to feel at rest. The Mini 3 Pro, on the other hand, is the first Mini to have any obstacle avoidance sensors on the front and back. So it's still a tight call.
As a DJI Mavic Air 2 user, the new Mini 3 Pro appears to have everything I enjoy about my drone, only better, smaller, and with longer flying periods. If I were to buy a drone today. I'd choose the Mini 3 Pro over the Air 2 (I'm not referring to the Air 2S).