Nokia, the oldest, most reliable and most popular Mobile brand has disrupted the market since making its return in 2016. Indians are totally in love with the Nokia Mobile brand and for them, Nokia has launched the latest Nokia G21, which has a triple rear camera and AI imaging.
With the G21, Nokia has come up with very interesting features. One of them is that Nokia claims G21's battery life to last up to 3 days. As nowadays everything is possible because of Mobile phones, everybody's work is on phones, nobody wants to use their phone while it is on a charger. Nobody wants to carry a power Bank throughout. With its long-lasting battery, Nokia can attract many consumers as long battery life is the need of the hour. On top of that, Nokia provides an 18W charger which charges the phone quickly so that you can have non-stop fun and productivity at work.
Nokia is providing 2 years updates
Nokia is providing 2 years of straight updates so that you are not behind the world at any point. It claims to have 2 times better security which is updated at every regular interval so that you can be worry-free. Your device and your data are secure with the latest G21 security and its updates. In recent times, data theft has become very common and people are really worried that their data might be stolen. But if you are using Nokia G21 then it's Nokia's headache to keep your mobile safe, so that you are free of tension. Security is the utmost important feature in any phone and Nokia is providing that 2x better.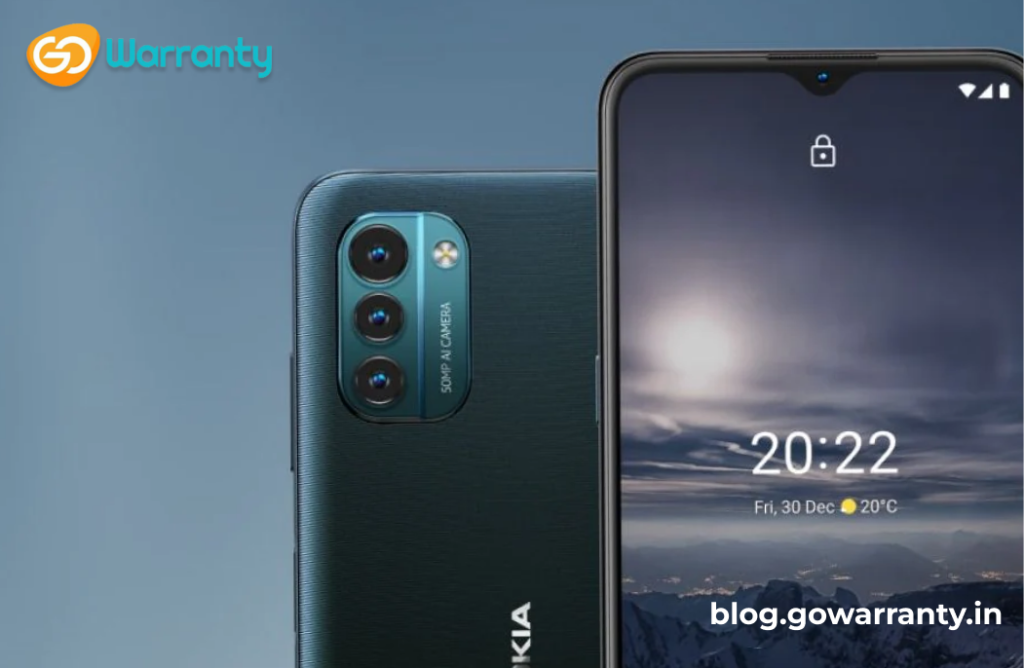 Everybody loves to go on trips. Everybody wants to enjoy nature and everybody wants to capture it for life. Every single person wants to keep their memories. But you don't want to keep that beautiful image in low quality right? For high quality, in which you will feel that you are actually present there, you will have to take a DSLR with you. Is DSLR feasible?
Will you be comfortable carrying a camera everywhere you go? No, you don't want that. So for high quality, high resolution, a picture that will take you to that moment back, Nokia G21 comes with a 50MP triple rear camera with AI imaging. With this, you can have to make your ideas come to life. Taking good photos was hard but Nokia G21 has made it easy. A 50MP triple rear camera is what you need to take a picture and make it a memory or show it to the world.
Nokia's G21 has a display of 6.5″ with a high-quality display
Watching your favourite movies under the blanket on a small screen doesn't excite you, right? Nokia's G21 has a display of 6.5″ with a high-quality display which is enough to give you goosebumps in the climax. Your movie experience becomes more enjoyable with G21. Yes obviously you scroll Instagram too much but sometimes your screen gets stuck, that's normal. At least it used to be normal. Now the new normal with Nokia's G21 is not getting your screen stuck while scrolling through Instagram as it provides you with a 90Hz display. Fast and efficient.
Nokia G21 is a complete package for today's generation. The problem of charging every now and then – is solved. The tension of data theft – is solved. The problem of good quality pictures – is solved. Midnight movie on the big screen – solved. You faced a problem, Nokia solved it and gave the G21 to you starting at just Rs. 12999. A better phone, at a very low price.