During the epidemic, many individuals began doing out at home, and smartwatches or fitness bands with health-related functions have gained popularity. Many of these versions have a slew of sensors, including a SpO2 sensor for measuring blood oxygen levels, among other things. The Truke Horizon W20 smartwatch is one of the most recent smartwatches to hit the market.
It is a smart wearable with significant capabilities that have been created with the customer's needs in mind. This smartwatch has a plethora of functions. We examined the smartwatch and learned about its features. If you want to purchase this smartwatch, we have prepared a comprehensive evaluation for you so that you can determine whether this smartwatch is a better alternative for you, as well as what its advantages and shortcomings are.
Specifications
Design
The Truke Horizon W20 is a slim smartwatch with a rectangular dial as well as a touchscreen display. While it is made entirely of aluminum alloy, it has a glass display. To conduct different operations, there is a power button on the side of the dial. Truke's smartwatch is lighter than other smartwatches I've previously evaluated, weighing only 45.5 grams.
Despite its small weight, it looks to be strong and long-lasting. There's also an IP68 designation, which means it's water-resistant. The silicone strap is pleasant and comfortable to use for long periods of time. The Truke smartwatch comes with over 100 watch faces which you can use to alter the look of your watch. You may also choose a photo from your collection to serve as the watch face.
Moving on, the charger's sensors, as well as magnetic connectors, can be found at the back of the device. In terms of display specifications, the Truke Horizon W20 has a 1.69-inch HD display having a resolution of 280 × 240 pixels. Even in direct sunshine, the screen is bright and visible, yet it fades virtually invisible. Overall, the Truke Horizon W20's design appears to be comfy, stylish, and strong. The smartwatch is large enough to accommodate large wrists and is also extremely stylish.
Features
The Truke Horizon W20 wristwatch is your smart health tracker, complete with an oximeter function and a heart rate sensor that works 24 hours a day, seven days a week for precise data. The on-wrist health assistant will accurately record your sleep and aid you in increasing the quality of your sleep. You may track your daily performance using a variety of sports modes such as running, walking, climbing, swimming, football, and others.
The companion software must be used to link it with smartphones running Android 4.4 or iOS 9.0 and higher. The app allows you to track your progress and learn about the insights. On the Truke Horizon W20, you can stay in touch all day with smart notifications such as app alerts, texts, email, and social media notifications via the app.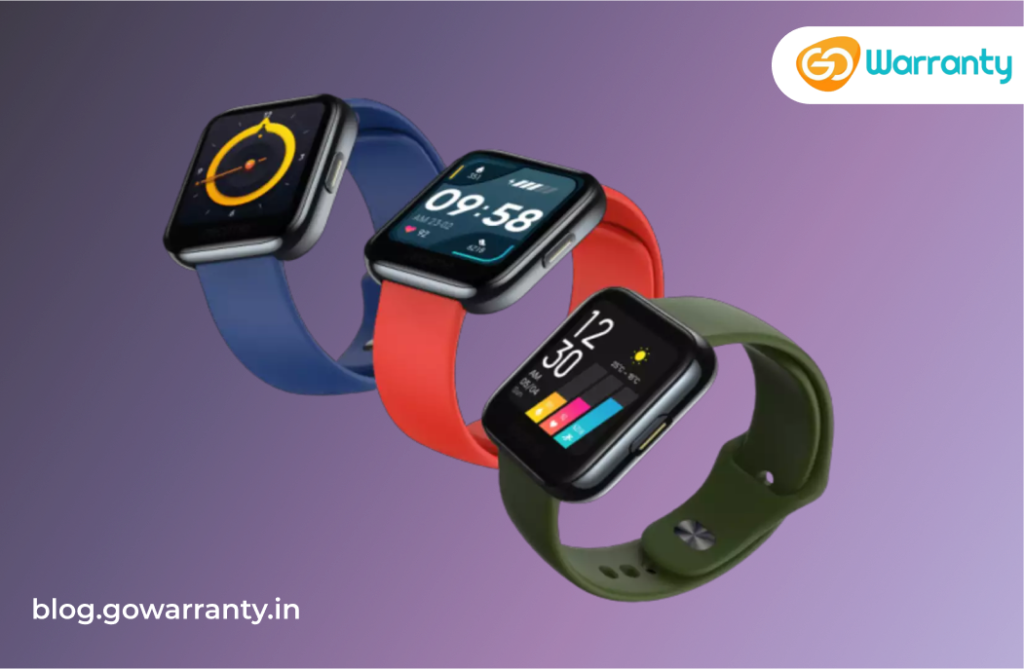 While the SpO2 sensor, blood pressure sensor, and heart rate sensor, among others, function well on Truke's product, the step counter took count regardless of the appropriate time and boosted the counts. However, this will not be a serious concern. Otherwise, the music control plus alerts functioned well. The inability to respond to notifications and the absence of capability for answering incoming calls via the wristwatch make it inept in comparison to the high-end products in the wearable industry. However, considering the Truke offering's affordability, this should not be a huge concern.
Design
The smart watch's design is fairly simple, and it isn't much unusual about it; nonetheless, great attention has been made in its preparation to ensure that it stays sturdy, and after viewing this smartwatch, you can trust in its strength. Because the material is excellent. Let us inform you that this smartwatch weighs 45.5 grams. Let us inform you that this smartwatch is constructed of aluminum alloy, and the strap is made of TPU material.
Display Screen
Let us inform you that this smartwatch will include a TFT screen. The display is 1.69 inches in size, so you'll have a terrific visual experience and won't have any trouble gazing at it when watching TV outside or doing anything else. This display's color pop is also excellent, which consumers will like.
Battery
In terms of battery life, the Truke Horizon W20 is powered by a 300mAh battery that the firm claims may last up to 7 days. However, in my continual use, it lasted about five days. On standby, the smartwatch undoubtedly has longer battery life.
Hardware
This smartwatch includes 64k RAM as well as 128M ROM for customers. Users will be able to use Bluetooth BLE 5.0 with this smartwatch. Buttons Let us inform you that this smartwatch has a complete touch screen as well as a physical button that you can use to access this smartwatch. You can effortlessly work using its power button and touch screen.
Buttons
Let us inform you that this smartwatch comes with a complete touch screen and a physical button that you can use to access it. With the aid of its power button and touch screen, you can work quickly.
Verdict
The Truke Horizon W20, on the other hand, might be an excellent option for people looking for a low-cost smartwatch. Priced around Rs. 3,000, this item has a beautiful and simple look and comes with a slew of essential functions, making it an excellent choice. Truke's product adds to the mix of similar products in this price range, expanding your options. It offers the same features and capabilities as other gadgets in its category. It is also a comfy and water-resistant design that increases its benefits.
If you are concerned about your health and work in an office, this smartwatch might be useful. It has numerous health-related features and connects to your smartphone so that you can get notifications. If you want a decent smart voice at a reasonable price, this is the greatest option for you. Also, you can get it for yourself and your family members without any hesitation.