Realme launches the Realme Smart TV series in India in 2020, smartly releasing 32-inch HD as well as 43-inch Full-HD televisions to appeal to the volume-driven cheap smart TV sector. The high-end Realme SLED 55-inch Ultra-HD TV followed, but the business isn't ready to stop just yet. The Realme Smart TV 4K series is the brand's most recent offering, including Full-HD televisions in two different sizes: 43 inches and 50 inches.
For your viewing enjoyment, this Realme 108cm (43 inches) Full HD LED Smart Android TV (TV 43) has an indeterminate display. This screen's Aspect Ratio is 16:09 to match current requirements, and it uses 74 W of electricity (when running). Yes is one of the TV's other features. This TV also has a combined speaker output of 24 W.
Specifications
| | |
| --- | --- |
| Brand | Realme |
| Model Name | TV 43 |
| Type | LED |
| Size Diagonal | 43 Inch |
| Aspect Ratio | 16:09 |
| Curved and Ultra Slim | No |
| Colour | Black |
| Weight | 6.7 kg |
| Image Formats Supported | png, jpeg |
| Video Formats supported | MPG, MPEG, MPEG-2PS, MP4, MKV, AVI, ASF, FLV ,H.263, H.264, MPEG1/2/4 |
| Audio Formats Supported | MPEG1/2 Layer1, MPEG1/2 Layer2, MPEG1/2/2.5 Layer3, AAC, HEAAC, WMA, WMA Pro, LPCM,  |
| Sound Type | 2.0, Stereo |
| Total Speaker Output | 24 W |
| Music | Yes |
| GPS | No |
| USB | Yes |
| Resolution | Full HD, 1920 x 1080 pixels |
| USB, HDMI Ports | 3, 3 |
| Bluetooth | Yes |
| Processor | Quad-Core |
| Other Remote Features | Bluetooth and Infrared |
| Other Features | Chroma Boost Picture Engine – Realme's advanced image processing technology, Ultra Bright Display with Brightness Upto 400 nits |
Aside from the apparent screen size difference, the more costly model offers a greater resolution. The 32-inch Realme Smart TV features an HD-ready (1366×768-pixel) screen, and the 43-inch model has a full-HD (1920×1080-pixel) display. The remainder of the specs are comparable across the two models, so customers who choose the 32-inch device due to space concerns won't be missing out on important features and capabilities.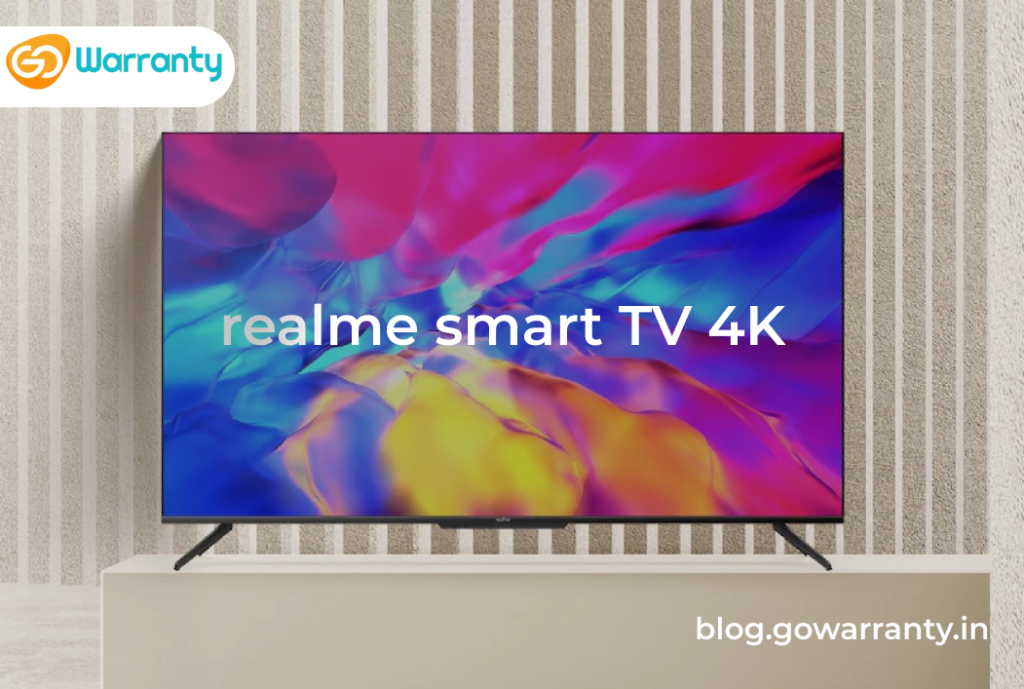 With narrow boundaries on three sides of the screen and a slightly broader chin, the Realme Smart TV appears like any other TV in its price range. A Realme logo is in the center of the screen, with a tiny module for the IR receiver as well as a status light slightly below it. The TV features a simple black plastic back and is neither too thin nor too thick. Two downward-firing speaker sets are located in the corners, with a total output of 24W. A full-range driver, as well as a tweeter, are included in each pair.
Connectivity
Stands to table-mount this Realme Full-HD TV are included in the sales package, and installation is simply provided you have just a screwdriver at home. Without the supports, the 43-inch model weighs just 6.7kg, and it was simple to assemble and install. Because it features conventional VESA connectors, the TV may be mounted on the wall. The wall bracket, on the other hand, is an optional item that must be purchased separately.
The Realme Smart TV, however being an entry-level smart screen, is well-equipped in terms of ports and inputs. Three HDMI ports (one on the left and two on the right), three USB ports (one on the left and one on the right), a LAN port, an antenna socket, digital audio out RCA port, a single 3.5mm AV connector, and a 3.5mm jack for wired headphones or speakers are all included. HDMI-ARC is supported on the HDMI 1 port, despite the fact that it is not stated in the standards.
Realme Full-HD TV remote and features
We're accustomed to seeing a lot of different designs in remote controls these days, while manufacturers strive to provide simple devices with smart functionality. The Realme TV is no exception, and the remote is a sight to behold. With the Realme branding on the front and a noticeable yellow ring around the D-pad, it's tiny and meant to feel bottom-heavy. This remote requires two AAA batteries, which are provided with the TV.
The built-in microphone on the remote also allows Google Assistant voice commands, which worked well for us. It also features built-in Chromecast capabilities, which allow you to cast video from approved devices and applications, which we tested and found to be useful. Bluetooth may be used to connect external audio equipment like headphones or speakers.
Price
 Realme will debut a new 43-inch smart television in India at the end of April. In a short period of time, Realme has built a strong range of smart TVs in India. There are currently five TV models available, with prices ranging from Rs 13,000 to Rs 49,000. In India, the business is looking to add another TV to its range. Realme will debut a new 43-inch smart television in India at the end of April.
The Realme Smart TV X Full HD will be the name of the forthcoming television (43″). According to sources familiar with the situation, the launch will be held on April 28 in India. However, it is unclear whether a special ceremony would be held to commemorate the premiere of the television series.