The Xbox Series S takes a very different approach than Microsoft's flagship system, the Xbox Series X, which is especially interesting given that both systems are designed to make similar generational leaps. With super-fast load times, ray tracing, and higher frame rates supposedly available while maintaining a low price to suit all budgets, prospective buyers should approach the Xbox Series S with the knowledge that there are some notable compromises.
Despite being a digital-only console, the Xbox Series S has significantly less storage than the Xbox Series X. Furthermore, the lower-end console's gaming resolution is 1440p rather than 4K. When connected to an Ultra HD display, it will, of course, upscale to 4K, but the console is mainly designed to run at lower resolutions, which is critical for gaming.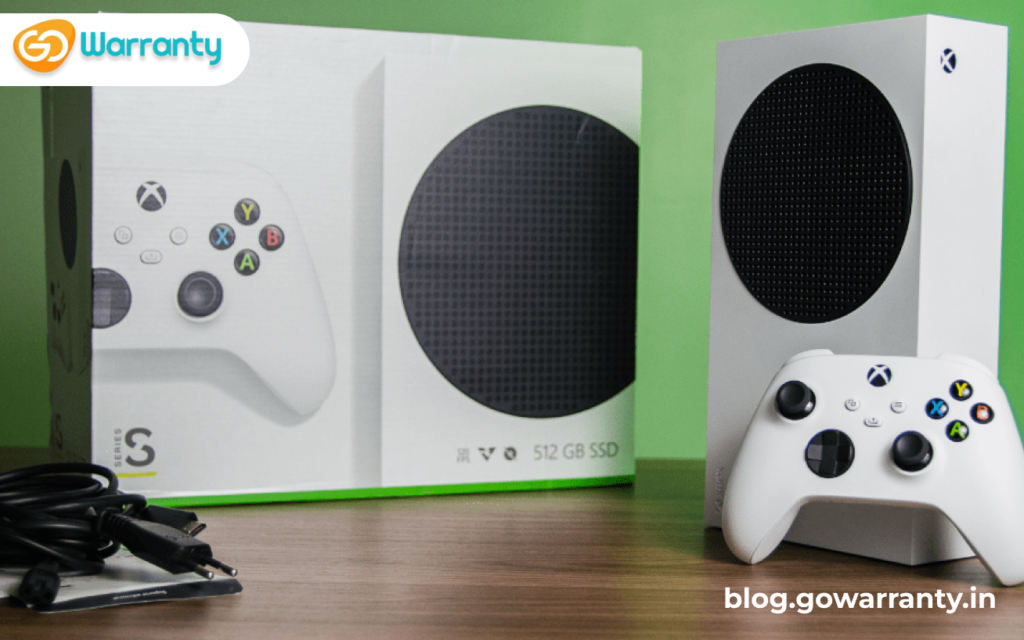 Design
While the Xbox Series S's hardware is brand new, the design is similar to the now-discontinued Xbox One S All-Digital Edition. The Xbox Series S has a distinct black fan vent on the top, almost like a speaker grille, that breaks up the swath of white that encases the rest of the console and is where the majority of heat is exhausted. It's Microsoft's smallest Xbox ever, with a simple front face that houses a single USB port and a power button. It's a simple, understated, and practical design.
Ports
An HDMI 2.1 output, two USB 3.2 ports, an Ethernet port, a storage expansion slot, as well as an AC input are available as ports. Unsurprisingly, the Xbox Series S lacks a port for Kinect, Microsoft's now-defunct motion-sensing camera, as well as an HDMI input for cable boxes. The Xbox Series S, on the other hand, only comes with a High-Speed HDMI cable, not an Ultra High-Speed HDMI cable.
The Xbox Series S weighs 4.25 pounds and has dimensions of 6.5 x 15.1 x 27.5cm (around 2kg). Its size should allow it to fit easily into most entertainment centre cabinets and TV stands, and it's light enough to pack up and take to a friend's house or on vacation.
Performance
The Xbox Series S's value proposition is its strong suit – it's a compact powerhouse. It can provide 4K gaming, native 1440p resolution, or a 1080p image. While its GPU isn't as powerful as the one in the Xbox Series X, it can upscale games to 4K (similar to the Xbox One S) and yet still run games at 120fps at 1440p, but you'll need an HDMI 2.1-compliant TV to do so. It also supports ray tracing and loads games more quickly than ever before, thanks to Microsoft's Xbox Velocity Architecture.
When you combine Velocity Architecture with 10GB of GDDR6 memory and a built-in SSD, you have the makings of a powerful console. Even better, Microsoft recently improved the performance of Xbox Series S games, freeing up hundreds of megabytes of memory. Most importantly, this should help to improve graphics performance.
But do you really require a 4K TV? If you have a 1080p TV, the Xbox Series S employs a technique known as supersampling to produce better-looking images even on less-capable displays. The basic idea behind supersampling is that the game is rendered at a higher resolution, then the console downscales the image to match the output of your TV.
Controller
Coming from the Xbox One Controller, you might think the Xbox Wireless Controller for Series X/S isn't all that different. However, thanks to subtle changes in the controller's ergonomics, it's now more comfortable and easier to use than ever before.
Its overall dimensions have been slightly tweaked, reducing the overall size of the controller, but not to the point where the average user will notice. It means that people with different hand sizes could use the new Xbox pad comfortably. Other changes include a textured as well as matte finish on the handles, triggers, and bumpers, which improves grip on the controller during intense gaming sessions.
The new D-pad, which has been revised to be a full 360-degree pad that feels great on the thumb, is probably the biggest change for the controller itself. Each direction clicks with a satisfying sound as well as tactile feedback (though some may find it too loud). Its smooth finish makes half-circle sweeps in fighting games a joy to perform.
Another minor modification is that the triggers have been shortened to accommodate smaller hands. These triggers still provide haptic feedback in the form of rumble motors, but they are not the same as the adaptive triggers found in the PS5 DualSense controller, that can change resistance on the fly.
Features
If you haven't purchased an Xbox console in a few years and are concerned that the setup process will be difficult, don't be. Setting up the Xbox Series S was a breeze, thanks in large part to the new-and-improved Xbox app for Android and iOS. Discord has even become available to all Xbox Series S players.
You must first download the Xbox app from the App Store for iOS or the Google Play Store for Android devices, and then sign in to your Microsoft account. Once you're in, turn on the console and enter the code that appears on your TV screen in the app – this pulls in all of your data without users having to type it all in. You'll still need to enter a few details via the console, such as your Wi-Fi password, but after that, you're ready to go.
Verdict
If you're on a tight budget but still want to play next-gen games, get it. The Xbox Series S is an easy recommendation for original Xbox One owners. It supports native 1440p gaming at up to 120 frames per second. Of course, it's not the best console on the market, but it's a significant improvement over its predecessors.
Although the SSD is fast enough, it comes at the expense of total storage space. After accounting for the operating system, the Xbox Series S has about 364 GB of usable space, which quickly fills up. If you want to keep your games installed on your console, you'll need to upgrade to the Xbox Series X or purchase an external storage solution.