The Realme number series is critical to the company's smartphone portfolio. It supports the company's ambitions to become a prominent name in the mid-range smartphone category through the value-for-money products. Earlier this year, the series joined the "40 million units club," marking the achievement of 40 million global sales in just over two years. Realme 10 Pro 5G and Realme 10 Pro+ 5G are two new devices poised to keep up the pace.
The Realme 10 Pro+ 5G is the more expensive of the two, with a 120Hz curved display, 108 MP primary camera, a Dimensity 1080 5G chipset, as well as a 5000mAh battery. When compared to its predecessor, the Realme 9 Pro+, the Realme 10 Pro+ has a few notable additions and omissions, some of which are positive while others raise some concerns. So, for a starting price of Rs 24,999, is the Realme 10 Pro+ a worthy successor and a strong performer in the mid-range category? Let us explore.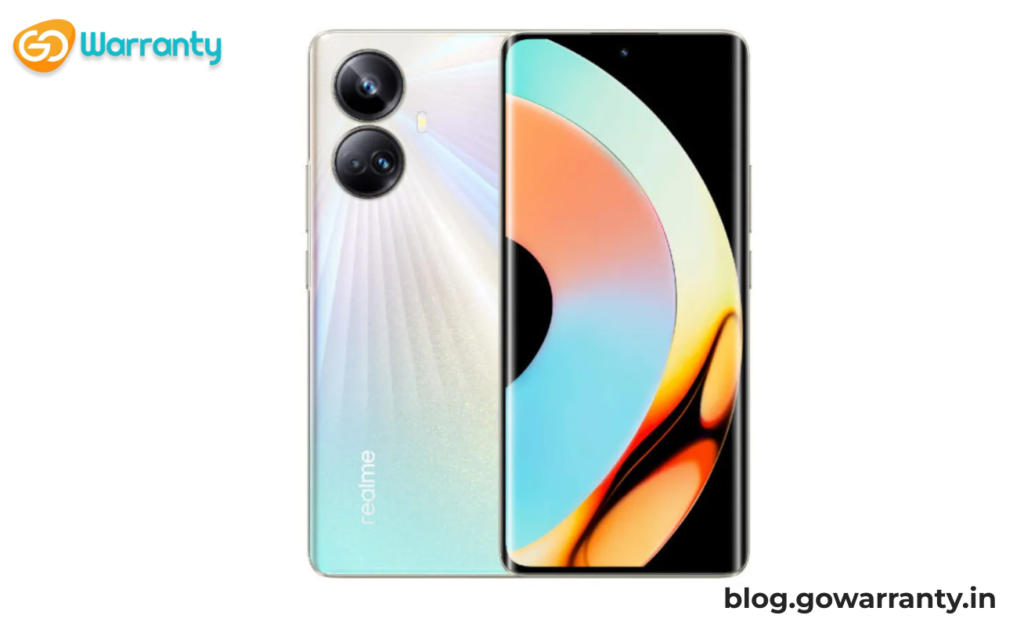 What's Good
The design of the Realme 10 Pro+ is one of its most notable features. The phone has a curved plastic back that blends seamlessly with the polycarbonate mid-frame to create a striking appearance: one that feels good in the hand and isn't cheap. Our unit is in the Nebula Blue colour scheme, and it erases fingerprint smudges well.
We also like how, despite housing a 5000mAh battery, the Realme 10 Pro+ feels surprisingly thin and light in hand. As a result, we recommend using a case, such as the one included with the device, to ensure a secure grip and avoid accidental drops.
Display
The display, like the design, is an eye-catching feature of the Realme 10 Pro+. Literally! It has a 6.7-inch curved AMOLED panel with a 61° curvature and a screen-to-body ratio of 93.65%. A curved panel gives the Realme 10 Pro+ a "premium feel," and Realme's decision to include it on a device in this price range is commendable, as curved displays are typically reserved for high-end smartphones.
Similarly, the colour accuracy of the display is quite good, and you can adjust it to your liking using the Pro mode. It has a high refresh rate of 120Hz, which is a nice touch as well as allows for a smooth and snappy user experience. Furthermore, the display is TÜV Rheinland Flicker Free certified, which means it eliminates flicker at low brightness levels to reduce eye strain and provide a better night viewing experience.
Performance
Moving on to performance, the Realme 10 Pro+ performs admirably. It is powered by a MediaTek Dimensity 1080 5G chipset clocked at 2.6GHz, as well as 6/8 GB of RAM and 128/256 GB of internal storage. The device has no expandable storage. In everyday use, these internals mean that the device can comfortably handle most day-to-day tasks, including casual gaming. We tested this by playing games like Call of Duty Mobile, Asphalt, and Apex Legends on the device and had a good overall experience. The best part is that the device stayed cool throughout. However, after playing Apex Legends for a while, we did notice some frame drops (in frames with intense graphics), though nothing too serious.
The software on the Realme 10 Pro+ also contributes to its smooth operation. It's the latest Realme UI 4.0, which is based on Android 13 and includes a slew of new features, including some new UI elements that provide a smooth and snappy experience.
Battery Life
The battery life is another area where the Realme 10 Pro+ shines. Realme has a 5000mAh battery on the device, which will easily last you a day with moderate use. We averaged more than 6 hours of screen time per day with day-to-day tasks (YouTube, social media, as well as music streaming) and little gaming. When the battery runs out of power, you can recharge it with the included 80W charger. However, take into account that the phone only supports 67W SuperVOOC charging, which we believe is adequate for charging the battery from 0 to 100% in about 50 minutes.
What's Not Good
Given that the Realme 10 Pro+ is a mid-range offering, we appreciate Realme including a curved display panel. However, we believe that this premium in-hand experience comes at a cost: usability. Even though smaller bezels and a curved display make it easier to hold the device, they don't really improve the user experience, especially when using one hand. So, if usability is more important to you, the Realme 10 Pro+ may disappoint you.
On the software front, while we're impressed with the Realme UI 4.0's smooth and fluid experience, one thing that bothers us the most but also makes us hesitant to recommend the device is its bloatware situation. Realme bundles a slew of bloatware apps with the Realme 10 Pro+, the vast majority of which you will never use.
Camera
Moving on to the camera, the Realme 10 Pro+ produces mediocre results. It has three cameras: a 108MP Samsung HM6 primary sensor, an 8MP ultra-wide sensor, as well as a 2MP (4cm) macro lens. The primary sensor takes decent day-light photos most of the time but struggles to do so indoors, where it continues to struggle to get the saturation, shadows, and contrast just right. The sensor struggles to get the colours right in low-light situations. When it comes to low-lighting conditions, the quality suffers as colours, saturation levels, and shadows all go to hell.
Should You Buy it?
Realme's 10 Pro+ 5G is an eye-catching device with solid looks and feel. Taking into account all of the above pros and cons, the Realme 10 Pro+, with a starting price of Rs 24,999, finds itself in an awkward position.
While the phone succeeds in areas such as design, display, and performance, it falls short in two key areas: camera and software experience. However, given the Realme 10 Pro+'s price range, having a good design, display, and performance are just as important as having good cameras as well as a clean software experience.