If you're looking for a high-end, fixed-lens camera, the Leica Q2 is an excellent choice. It handles beautifully, has an iconic design, and is both simple to use and capable of producing stunning photos. The new Leica x Disney collaboration expands on the "iconic design" by including a full Disney-themed wrap, carrying pouch, as well as a few other signature touches to commemorate Disney's 100th anniversary. Under the hood, it's the same excellent camera, but with a one-of-a-kind (well, 500-of-a-kind) design that makes it feel like no other camera on the market.
You're paying a premium for a premium design, as with all Leica cameras. The photos will not objectively outperform the best professional cameras, but the Q2 platform provides a fantastic full-frame sensor, a wonderful built-in Summilux 28mm f/1.7 lens, and a portable and approachable shooting experience. The Leica x Disney Q2 shares the same engine as the regular Q2, so there are no surprises here.
Design
The photos are fantastic
The Q2 full-frame sensor used in this collaboration is identical to the one used in the regular Leica Q2, so there aren't many surprises here. This sensor has proven to be more than capable, particularly when combined with the fixed 28mm f/1.7 Summilux lens. Due to the camera's full-frame sensor and 1:1 crop factor, it's a proper 28mm.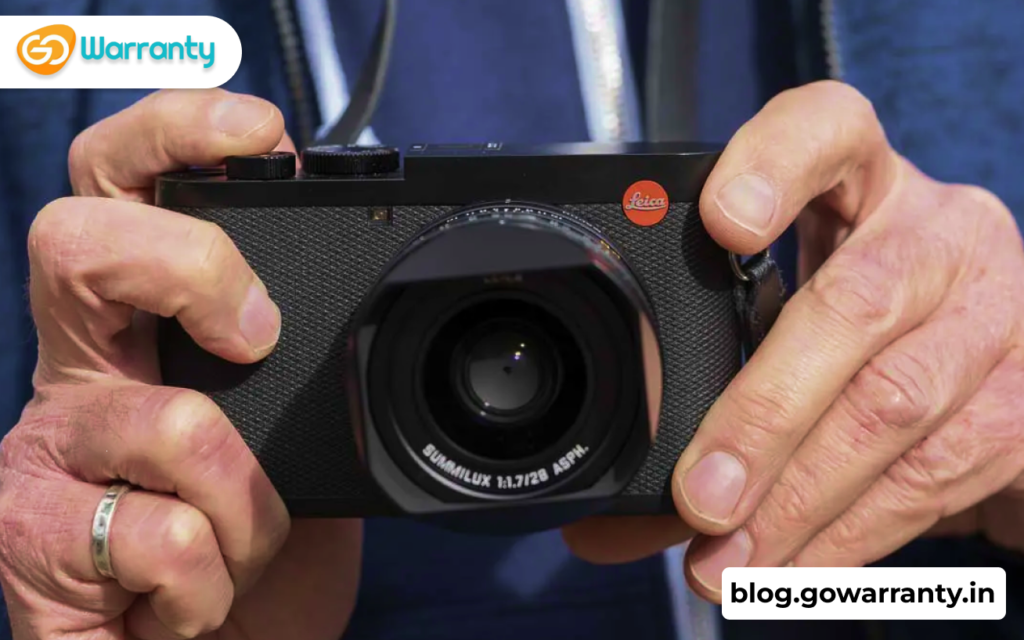 The lens has minimal distortion (aside from a minor barrel due to the wide angle focal length) as well as chromatic aberration across the frame. It's just a lovely piece of glass, perfect for the street-shooting form factor. Even if you need to get closer to your subject, the sensor's nearly 48-megapixel resolution allows you to crop into the sharpest part of the frame. It's a combination that has already proven itself on the standard Q2, but it's worth repeating here.
The camera has excellent control options for both newbie and experienced photographers
I especially like the built-in Film Style modes, which allow you to shoot in your preferred style and see how it'll look while framing. It's not something everyone will require, but it makes the shooting experience more approachable.
The Disney styling highlights it
Leicas are considered collectibles in addition to being excellent cameras. An exclusive design of a great Leica camera will always turn heads, especially if it is linked to another iconic brand. I appreciate how much thought went into this one.
While it's understated, I particularly like the design on the body. The Mickey graphic is based on Mickey Mouse model sheets from the 1930s, which describe how the character should be drawn, including his expressions, proportions, and small touches like his hands. It would be easy to just slap a Mickey on the front and call it a day, but this choice speaks to the craft that goes into animation while also fitting in with the Leica brand.
The weather-sealing is a nice touch
Leica cameras are designed to be used, particularly when travelling or walking down the street. And, in reality, if you have a high-end camera out on the street, the elements can be a nuisance. The Leica Q2 improves on the original Q by adding weather-sealing. It won't be as tough as a professional DSLR in terms of surviving dust storms or anything, but its IP52 rating should keep it dry in light rain. If I'm going to spend this much money on a camera, a little extra peace of mind goes a long way.
What We Don't Like
Most people will have to pay a high price
The Leica x Disney Q2 will come in at INR 4,91,599, a premium price that is slightly higher than the standard Q2. It's a lot of money for a camera, but Leica cameras hold their value extremely well, and this is such a good camera under the hood that I expect it to last for years as a camera you want to bring with you everywhere.
Capturing action necessarily requires preparation
With the electronic shutter, the Leica Q2 can shoot at up to 10 frames per second. It also responds quickly to focus, though its use of a contrast-detection system and emphasis on shooting quickly and quietly means it's not the most responsive camera on the market. It's better suited for people who prefer to take their time and choose their shot rather than reacting quickly to something unexpected.
Verdict
It has so many options, if you have the resources
The Q2 is the best Leica camera I've ever used, improving on everything I liked about the original Leica Q and adding some nice features. The combination of features, video, weather-sealing, as well as a modern sensor and processor stack elevated it to a level where I could see myself shooting with it for the next decade. It's a rare digital camera that should stand the test of time.
It's quick, it takes beautiful photos, it's a joy to shoot with, and it's designed to suit a wide range of photographers. Street photography, travel photography, macro work… other than sports or wildlife photography, the Leica Q2 can handle it all. If the Disney aesthetic doesn't appeal to you, there's also the Leica Q2 Monochrom, which we thought was the best black and white camera we'd ever seen.
Of course, the Disney "100 Years of Wonder" edition of the Leica Q2 is just as good, with exclusive styling that sets it apart even from other Leica Qs. Sure, it's pricey, but a collector's edition style like this is likely to hold its value quite well. It's not for everyone—the price precludes that, and Leica is only producing 500 of these but if you can afford it, I highly recommend picking one up.