Asus has begun to tease its own portable game console, the ROG Ally, which it intends to position as a high-end offering for the handheld PC gaming market. With its ROG Ally, Asus is undoubtedly attempting to capitalise on the rise of portable x86-based game consoles, which has been fueled by the Steam Deck system and game developers' desire to optimise their titles for these portable low-power PCs.
This week's reveal, which included an April Fool's joke that was not a joke, is less of an announcement more of a teaser on what Asus is working on. As a result, Asus hasn't revealed many details about the device, let alone a release date or price. Regardless, the company is confident enough in the product at this point to show off a prototype to whet gamers' appetites ahead of what is presumably a full release later this year.
The company has yet to reveal the official launch date and pricing for the ASUS ROG Ally gaming console. However, as Dave2D mentioned in a video, the device is expected to be priced competitively, targeting competitors such as Ayaneo, as it will come pre-loaded with a variety of popular games, including titles from the popular ROG lineup. Buyers can sign up for updates on Best Buy's micro-landing page to be notified when the ASUS ROG Ally gaming console is available for pre-order.
Gaming System Details
CPU and GPU are the cornerstones of every gaming system, beginning with Asus's handheld console. As a result, for its ROG Ally, Asus chose a custom AMD system-on-chip with Zen 4 general-purpose cores and an RDNA 3-based integrated GPU. The SoC is manufactured by TSMC on one of its N4 process technologies (4nm-class), but its configuration is unknown, and we have no idea whether ROG Ally uses a semi-custom configuration of one of AMD's Phoenix APUs, or if it uses a truly custom-designed SoC with certain console-exclusive perks.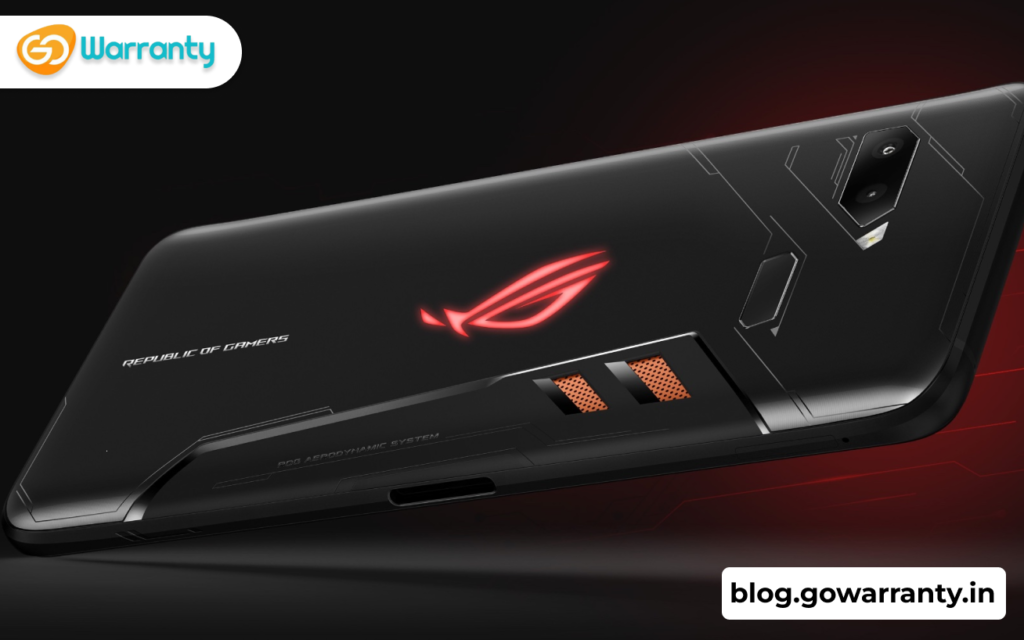 Connectivity
The Asus ROG Ally includes a proprietary connector that is divided into two parts: one transmits PCIe 3.0 x8 data, while the other is a USB-C connector that transmits power and USB data. This connector can then be used to connect an external Asus ROG XG Mobile dock with just an external GPU (up to GeForce RTX 4090 Laptop GPU) and external display connectors, effectively transforming the portable game console into a higher performance desktop gaming system. Whereas most portable game consoles could really work with external displays as well as attach an external GPU (albeit with some tricks), Asus is counting on enabling this capability by default to differentiate its ROG Ally.
Display
The Alloy's custom APU will then be used to power a 7-inch Full-HD (1080p) display with a maximum brightness of 500 nits and a refresh rate of up to 120 Hz. The inclusion of such a high-performance display on a battery-constrained device is an intriguing choice, and while it may appear to be overkill at first glance, YouTuber Dave2D, who was one of only two people to get an early look at the console, claims that the built-in GPU can indeed take advantage of a higher refresh rate.
Other notable hardware features include soldered-down (presumably) LPDDR5 memory, an M.2-2230 NVMe SSD, a Wi-Fi as well as Bluetooth adapter, a MicroSD card slot, a USB Type-C port for charging and display output, and even a TRRS audio connector for headsets.
Software
In terms of software, the Asus ROG Ally runs Microsoft's Windows 11 operating system and should be compatible with all modern Windows games, including those available from Steam, Epic Games Store, and Xbox Game Pass. Of course, the Asus ROG Ally has a significant advantage over Valve's Steam Deck, which also runs a custom version of Linux and is not compatible with all games – but getting desktop Windows to play nicely with handheld computers has historically been difficult.
Despite this, Dave2D believes that Steam Deck has an advantage over ROG Ally in terms of ergonomics. However, when operating in 15W mode, the Asus portable game console is quieter and runs cooler.
Hardware
From a hardware standpoint, the Asus ROG Ally game console appears to be quite impressive. Meanwhile, its software is still in the early stages of development, according to Dave2D, implying that it will not be available anytime soon. This could explain why Asus chose not to reveal the game console's final specifications and instead only gave it to two YouTubers for a test run.
Verdict
Asus reportedly claims that the ROG Ally console's price will be competitive, though this is a pretty ambiguous statement because if it performs two times faster than Valve's Steam Deck (INR 57,499) and therefore is priced roughly 50% higher (say INR 81,999 – INR 90,999), one could argue that its price is competitive because its price performance ratio is so good. Meanwhile, Asus has announced that its device will be available worldwide.
In any case, Asus's attempt to enter the portable gaming console market looks promising from a hardware standpoint (i.e., on paper). It remains to be seen how comfortable the console is to use, how much it costs, and how long the high-specced device can be used on the go.
Above all, the machine in the video appeared to be fully designed and ready to launch as a powerful entry into the portable gaming market. It was certainly more realistic than what Asus posted on April Fools' Day 2022, promoting a concept "Smart Lens" for eye-controlled gestures (also featured in the Ally launch video) that was later revealed to be a hoax. Furthermore, Asus is the company that recently released the ROG Flow Z13 Acronym portable, which defies all belief and understanding.