If the Canon EOS R6 was a very good camera like an animal, it would have switchblade teeth, razor-sharp talons, a venom sac, and the speed to pursue anything foolish enough to attract its attention. Indeed, while the Canon EOS R6 Mark II is nearly a complete upgrade over the original Canon EOS R6, it outperforms even the mighty Canon EOS R3 in terms of continuous shooting speed, boasting an incredible 40fps. (Unless you count the Z9 cheating by shooting 11MP images, this actually outguns both the Sony A1 and the Nikon Z9.)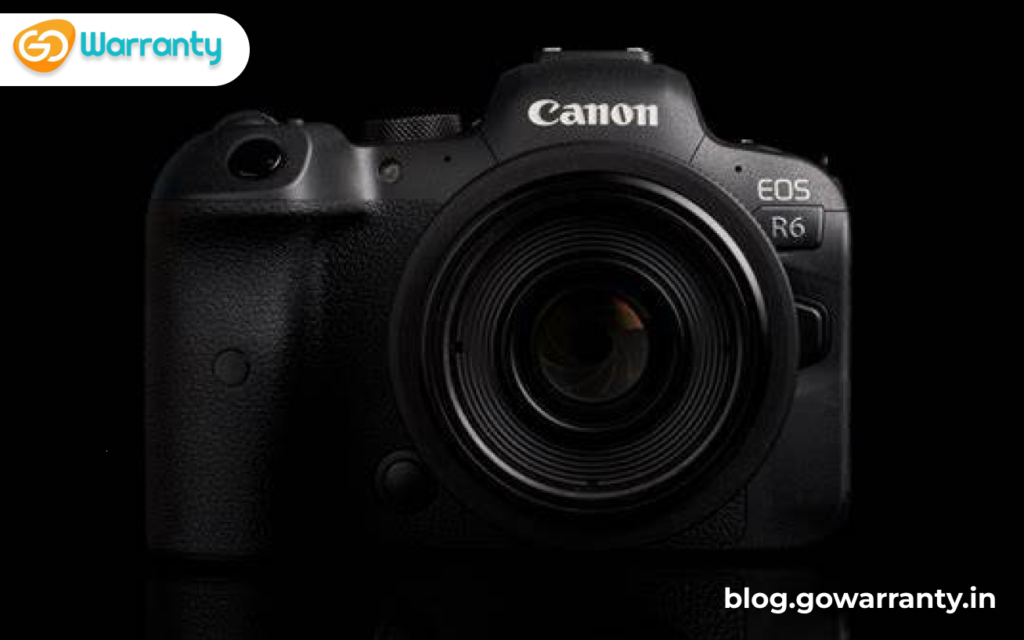 Key Features
As previously stated, the Canon EOS R6 Mark II is a significant upgrade over the R6. The most notable of these is the resolution, with a brand-new image sensor featuring 24.2MP (compared to the 20.1MP of the original). The maximum continuous shooting speed has been increased from 20 fps to 40fps (when using the electronic shutter; mechanically, it remains at 12fps), recording both JPEG and RAW images.
The new sensor allows the camera to record full-width 4K 60p video (including 4K 60p HQ, downsampled from 6K), along with 1080p footage at up to 180p – an improvement over the 120p recording of its predecessor. If you want to use the R6 Mark II as a webcam, for live streaming, or for video conferencing, you can now simply plug and play via USB – no additional drivers or software are required.
The ferocious autofocus has gotten better than before, combining the R3's Dual Pixel AF II algorithms with even more deep learning. As a result, tracking is now available for two subject types: horses as well as aircraft (in addition to birds, dogs, cats, cars, motorcycles and trains).
Build and Handling
The Mark II is nearly identical in size, weight, as well as proportion to the original, and thus the build quality is excellent, also with a chassis made of Canon's blend of solid and reliable polycarbonate plastic. It can also withstand a period of bad weather or a trip to the beach because the body is adequately sealed against water and dust.
The R6 Mark II feels very sturdy in my hand; the grip is deep and, for lack of a better word, grippy; my hand simply sticks to it. With the relatively heavy RF 24-70mm L f/2.8 USM attached, I can confidently hold the camera with one hand. The grip is comfortable for my medium-large hand size, and all of the buttons are easily accessible without too much finger gymnastics. However, as with nearly all mirrorless cameras, I have no place for my pinky, so if this bothers you, I recommend investing in a grip.
The design has a safe appearance. It's a traditional Canon. The R6 Mark II just doesn't make me feel joyful when I hold it, to borrow a phrase from another Japanese export. It feels redundant to criticise a brand design language that has remained largely unchanged for 30 years.
Power Switch and Dials
Moving the power switch to the right side on the top works really well because it makes it much quicker and simpler to start the camera with your dominant hand. For hybrid shooters, the new photo/video quick switch on the left is a great addition because it makes switching between the two modes much faster while allowing for the separation of photo and video into their own domains.
The dials are superb; they provide excellent tactile feedback as you turn them and just enough resistance to allow you to make minor adjustments without going overboard. Since the button layout is very similar to that of earlier Canon mirrorless and DSLR cameras, experienced users can start using the camera right away. It would be nice for more of a physical response with a subtle click as well as firmer spring because the buttons are still a little flat and soft, not providing a lot of tactile feedback to know you have successfully pushed them.
Autofocus
Although we have previously praised Canon's Dual Pixel II autofocus, it bears repeating that the autofocus on the Canon R6 Mark II is extraordinary. Using any of the available point selections, autofocus performed flawlessly, acquiring the ideal focus almost immediately for anything I dropped the point on.  Even in low light, the camera always successfully locked onto the face or eye when tracking a human subject. The Canon EOS R6 Mark II never failed to keep the dancers in focus as they turned, twirled, leaped, or pirouetted while we were photographing them. The R6 II offers the best AF performance money can buy, just like the first R6 did before it.
Canon made the very confusing choice to prevent you from turning off continuous autofocus on the Mark II. Continuous autofocus isn't a big deal with USM lenses, but it is with some of the less expensive noisy Canon lenses, like the RF 35mm and RF 50mm, where the barrel extension is constantly moving and making noise.
The autofocus on videos is still amazing. It can utilise all of the subject recognition modes for photography that have already been covered, but it also has a new Face Only AF mode that is directly from the Cinema EOS line that gives it some new tricks up its sleeve.
Verdict
The Canon EOS R6 Mark II is a wolf in sheep's clothing. The little camera may look innocent, but it is a great one and a better version of R6. When making a choice to purchase a mid-range camera, such as the EOS R6 or the EOS Mark 6D Mark II before it, you used to have to make a trade-off. They were consistently reliable cameras that did everything well, but they were never the best. Canon's EOS R6 Mark II is a complete 180 from previous models. What is this camera incapable of? With up to 6K video and 24.2MP stills at a startlingly fast 40 frames per second, this hybrid camera is incredibly powerful on both sides of the equation.