Telephone Communication Limited is one of the world's finest consumer electronics brands and a leading technology company. They revealed today new innovations and products across all categories for its North American portfolio. It was revealed at the 2022 International Consumer Electronics Show (CES). It is expanding its award-winning portfolio to also include next-generation mini-LED for TVs from April 25, 2022. Telephone Communication Limited 30 Series smartphones, as well as advanced soundbar solutions, among many other devices. It allows customers to enjoy more of what they love. With showcasing technology that delivers more immersive as well as impactful experiences in its home theatre division. It includes television and audio, as well as it's mobile and home comfort offerings.
"Inspire Greatness," TCL's new brand signature. TCL's aim continues to make people's lives easier and smarter by providing high-quality products at a reasonable price. It always puts the user first. TCL aspires to push the boundaries of what is possible with technology now more than ever. Also, to play an important part in consumers' lives by inspiring them and assisting them in enjoying new lifestyle experiences at home.
TCL's Achievements
TCL's fundamental competitiveness has developed over time, and it has produced strong results in a difficult market. TCL TV Business's worldwide revenue climbed by 24,3% year on year to HK $49.27 Billion (USD $6,3 Billion). It also placed No.2 in the global LCD TV market share in 2021. It experienced considerable growth in the sales volume of mid-to-high-end smart screens by using its first-mover advantage in the Mini LED field. The sales volume of QLED TV and Mini LED TV climbed by 53.8 percent and 50.5 percent, respectively, year on year.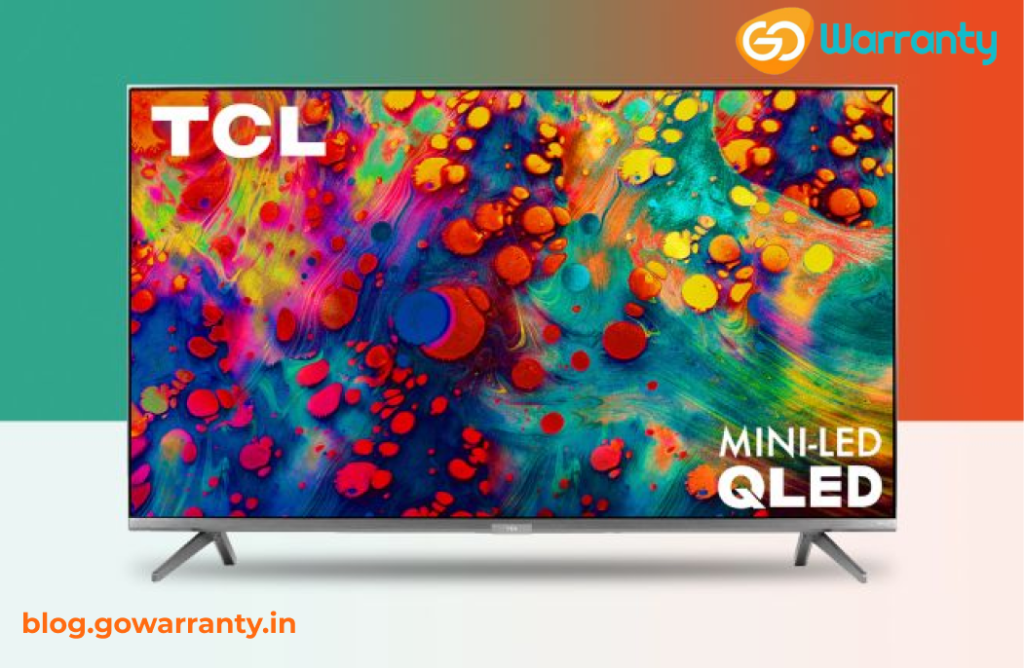 TCL has been a pioneer in the Mini LED sector since 2018. Also, will continue to push forward with major technical upgrades on its brand-new Telephone Communication Limited Mini LED models. They provide people across the world with a better viewing experience. It has effectively strengthened its multi-category range to build a fully connected home employing the greatest technologies for consumers, in addition to being a beloved TV brand. TCL will expand its domestic appliances strategy in Europe in 2022. Offering a larger line-up of home lifestyle goods to match consumers' increasing aspirations for healthier living and a simpler life at home.
Why Should TCL Be Your First Choice?
TCL joined the Indian market in 2016 with the goal of "Inspiring Greatness." Along with televisions, the company offers a whole line of smart air conditioners and washing machines. It is always releasing new products with cutting-edge technology and competitive prices. Here are some of the reasons why TCL ought to be your go-to brand regarding smart home appliances.
TCL has risen into one of the best-selling brands in many worldwide marketplaces for its LED, and white excellent category goods at a time when other firms were struggling to attain reasonable figures. The brand has effectively combined quality with reasonable cost, attracting more customers all around the world. Telephone Communication Limited generated USD 30 billion in sales in the first three quarters of 2021. It has risen as a consumer electronics behemoth, becoming the world's second-largest seller of televisions. Though it has been in the Indian market for a shorter period of time than other brands. It has surely made an impression on Indian customers.
Product Quality Guarantee – Continues to Invest in Technological Innovation
CSOT, founded in 2009, has grown to become the world's premier semiconductor display firm. TCL was rated second in the world by market share for TV panels during the first half of 2021. It also scored first in terms of global shipping of 55-inch display devices. The business said in 2019 that it will soon begin producing TV panels in India from its facilities in Tirupati, Andhra Pradesh. It would be TCL's largest production site outside of China. The manufacture of LED panels is planned to begin this year.
High-Quality Products at Reasonable Prices
Every TCL product is driven by an unwavering passion for perfection and a dedication to creating devices with cutting-edge technology. Over the course of six years, the brand has introduced first-of-its-kind technology to India. Therefore, offering feature-rich products at fair and competitive prices.
First Approach to Customer
One of the primary reasons for selecting TCL is its customer-first strategy. TCL is dedicated to providing genuine service to each and every customer. The brand is currently present in 29 states and 7 union territories, spanning approximately 3,000 towns and villages.
TCL's Vision to Inspire Greatness
TCL is dedicated to inspiring excellence in communities across the world by developing innovative technologies and products that provide people with a smarter way of life. The brand is always working to brighten the future and establish new values for its main networks, which include industry, partners, and workers. With these efforts, the brand hopes to contribute to a better society and a more enjoyable experience for everyone. While the company builds on its prior successes, it also looks forward to researching and growing into new markets.
Bet on Mini LED – The Industry Pioneer Aiming to Be No. 1 in Mini LED Sales in 5 Years
While businesses in the industry create new display technologies, Telephone Communication Limited invests in Mini LED, the technology that the brand feels is the future. TCL began developing Mini LED in 2017 and within three years accounted for more than 90% of worldwide Mini LED sales. TCL displayed a prototype of the thinnest 8K Mini LED TV, as well as other QLED TVs, mobile gadgets, and smart home appliances, at the recent Consumer Electronics Show (CES). It has established an ambitious aim of becoming the industry's No. 1 Mini LED sales company in 5 years.
TCL's award-winning TV technology and picture quality will also elevate video gaming to new heightsTCL's high-performance gaming TVs already include Auto Game Mode for automatic and super-responsive gameplay, Variable Refresh Rate to keep up with intense gameplay, HGiG mode for the ultimate in HDR gaming performance, as well as 4K HDR in 120Hz gaming support. This year the sets will step up from a 120Hz panel refresh to 144Hz for even smoother action as well as a faster game feel.