After a year and a half since the Surface Laptop 4, Microsoft has finally unveiled its successor, aptly named Surface Laptop 5. After months of speculation, Microsoft's latest premium laptop has arrived, and it includes some unexpected changes. AMD processors are no longer an option, and some of the anticipated upgrades did not materialise. Still, there are some exciting improvements with the Surface Laptop 5 that could make it one of the best Surface PCs available, so let's take a closer look at what's new.
Price and Availability
Microsoft unveiled the Surface Laptop 5 on October 12th, 2022, alongside devices such as the Surface Pro 9 and Surface Studio 2+. The Surface Laptop 5 is now available for pre-order. However, pricing has shifted slightly due to changes in specifications. The cheapest Surface Laptop 4 models used to be those with AMD processors, but now that we only have Intel models, the pricing structure has changed. The cheapest model, however, remains at $999, so that hasn't changed.
The Surface Laptop 5, like most Surface products, will be available at the majority of electronics retailers, including Best Buy, Amazon, and the Microsoft Store. Some configurations may be more difficult to find at specific retailers, but you should have no trouble finding the configuration you want.
Something New with Surface 5 Laptop
As you'd expect after a year and a half, the Surface Laptop 5 has a few improvements over its predecessor, particularly in terms of internals. On the surface, it appears to have remained mostly unchanged, but let's take a closer look at what has changed.
No more AMD with New Intel Processors
The most surprising difference between the Surface Laptop 5 and its predecessor is that it no longer offers an AMD Ryzen processor as an option. This is something Microsoft has offered since the Surface Laptop 3, but it is no longer available after two generations, and the company has not explained why. It's possible that they were no longer necessary, given that Microsoft consistently used last-generation AMD processors right beside current generation Intel ones.
We only have Intel models with the Surface Laptop 5, and they've been upgraded to 12th-generation processors. These new processors have a hybrid architecture that combines high-performance cores with efficient cores, for a total of 10 cores and 12 threads, a significant improvement over the previous model's four cores and eight threads. Intel Core i5 or Core i7 processors are available in 13.5-inch models, but only Core i7 CPUs are available in 15-inch models. Along with that, the RAM has been upgraded to LPDDR5x RAM, so it should be slightly faster overall. However, the amount of RAM remains unchanged, with a maximum of 32GB.
Thunderbolt Support 4
Thunderbolt 4 support via the USB Type-C port is a long-awaited addition to the Surface Laptop 5 feature set. It is a proprietary Intel technology that has been requested for some time on Surface products, and it made its debut in 2021 with the Surface Pro 8 and Surface Laptop Studio. It's now available in the Surface Laptop 5, allowing you to turn it into a gaming laptop by using Thunderbolt docking stations or even an external GPU.
However, unlike the Surface Pro 8, this addition did not result in a significant change in the rest of the ports. There is only one Thunderbolt 4 port, but there is one USB Type-A port, a headphone jack, and a Surface Connect port. Because of the legacy USB Type-A port, this machine may be considered even more versatile. Furthermore, the new Surface Pro 9 lacks a headphone jack, which is another potential advantage of this device.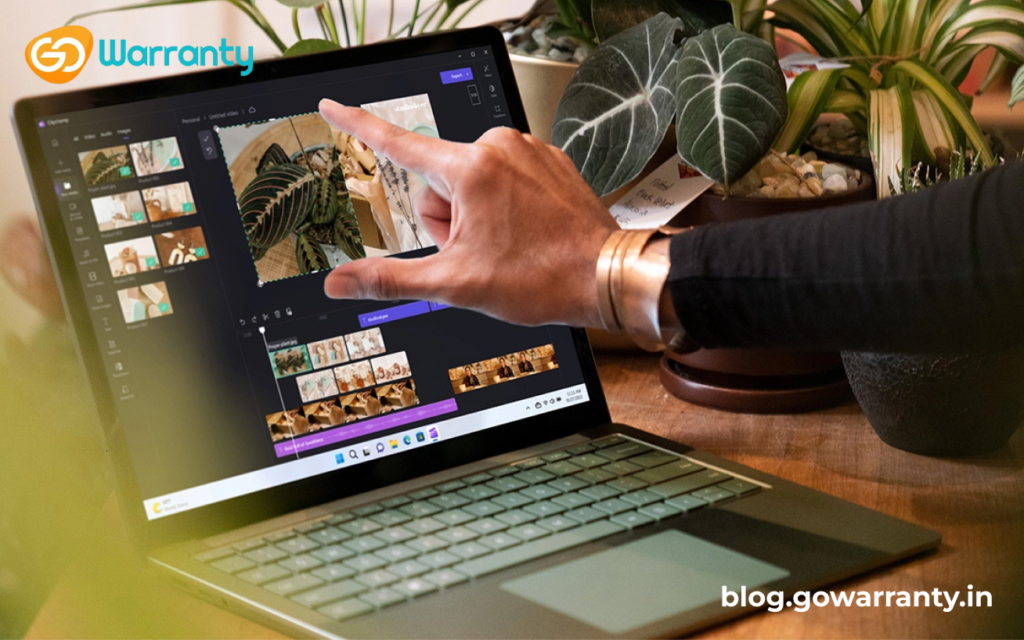 New Sage Colour (13.5 inch model)
The colour palette for the Surface Laptop 5 has also been updated, particularly for the 13.5-inch model. The classic Platinum, Matte Black, and Sandstone colours are still available, but Ice Blue has been replaced by a new Sage colour, first seen on the Surface Laptop Go 2. This is a dark green that is admittedly more distinct than Ice Blue, which was close to Platinum.
The Sage colorway comes with an all-metal chassis, which could be a disadvantage (or an advantage, depending on your preferences). The Ice Blue option had an Alcantara fabric cover for the keyboard base, but now you have to get the Platinum colour if you want that finish. The 15-inch model's colours remain the same – Platinum and Matte Black, both with all-metal finishes.
Display with Dolby Vision IQ
The Surface Laptop 5 also includes Dolby Vision IQ support, which should provide a better HDR experience on the laptop's screen. Dolby Vision IQ enables the screen to use the ambient light sensor to optimise the HDR experience for a given situation, ensuring that you always get the best possible viewing experience.
Final Thoughts
The final thought between Microsoft Surface 4 and Microsoft Surface 5 is the price, which hasn't changed much but has been simplified. There are fewer options now that there are only Intel models, and the starting price is $999.99.
With that in mind, the Surface Laptop 5 is still a welcome upgrade, and if you're in the market for a new laptop, you should get the newer model unless you find a really good deal on the Surface Laptop 4. There hasn't been much else changed, but the improved performance as well as Thunderbolt 4 support should be enough to justify purchasing the new model. If you already have a Surface Laptop 4, you'll probably be fine for a few more years. The new model isn't revolutionary.