Sonos was one of the first companies to introduce multi-room audio and wireless home audio streaming. Despite the fact that the company's product line has expanded to include portable music devices. It's still best known for its linked smart speakers, such as the Sonos One. Sonos wants to compete with current smart speaker companies such as Amazon and Google with a fundamental differentiation. An emphasis on sound quality. Sonos is now officially available in India through a distributor.
The Sonos One (Gen 2) is a Wi-Fi speaker that supports Apple AirPlay 2. Also, can play music directly from the Internet for Rs. 21,999 in India. The Sonos One offers superior sound quality than choices such as the Google Nest Audio and Amazon Echo series. While is more pricey. Is this smart speaker as good as it sounds? Learn more in this review.
Design and Specifications: Sonos One (Gen 2)
Sonos is well known for its high-end speakers and home audio systems. But some of its more recent devices are marketed as more economical. One-box solutions that are easy to set up and operate. The Sonos One (Gen 2) is similar to many other smart speakers on the market. In that, it's a single device that requires a power outlet and is designed to be kept in one location.
The rectangular block-like design of the Sonos One (Gen 2) speaker is surrounded by a metal grille. Also, has a plastic base and top. The provided power adaptor has a socket on the bottom of the speaker. A single button handles various pairing-related features on the rear, as well as an Ethernet connector for wired communication. The speaker is fairly hefty for a product of its size, weighing 1.85kg.
A touch-sensitive zone on the top of the Sonos One (Gen 2) is used to control playback and volume. If you need to silence the microphone, there's also a microphone button. Single touches control the play/pause button and volume. While sliding from left to right or right to left in this region skips to the next or previous track, accordingly. You may also use your smartphone to control these functions.
Features
One tweeter and one mid-woofer are used in the Sonos One (Gen 2) audio drivers. The speaker is equipped with a quad-core 1.4GHz CPU and 1GB of RAM. The Sonos One (Gen 2) lacks Bluetooth connectivity. Instead relies on Wi-Fi to broadcast music from associated services via the Internet. The Sonos One (Gen 2) does not support Google's Chromecast protocol. Thus, you won't be able to cast audio to the speaker from an Android phone, even with compatible apps.
Despite the fact that both 2.4GHz and 5GHz Wi-Fi are supported by the business. Connectivity troubles with 5GHz Wi-Fi and had to switch to a 2.4GHz connection to operate the Sonos One (Gen 2) effectively. If you have several speakers in your house. You can build up Sonos' famed multi-room implementation using the app. You can even set up a stereo pair using two Sonos One speakers in the same room.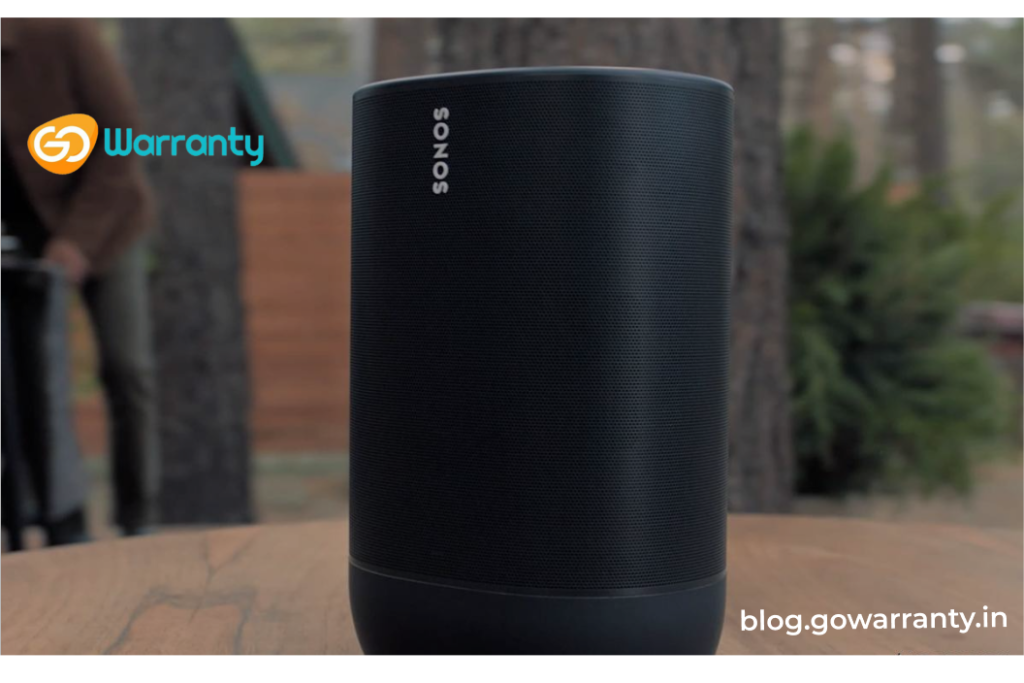 Thanks to AirPlay 2 support, you can play audio directly just on the speaker using any of the supported applications on the device. If you're using the Sonos One (Gen 2) with an AirPlay-compatible device such as an iPhone or iPad. As a result, the Sonos One is especially well-suited to use with Apple devices. In certain countries, the Sonos One may be linked to Google Assistant or Alexa for hands-free voice instructions. However, this capability was not available in India.
Its Performance
For all intents and purposes, the Sonos One (Gen 2) is a smart speaker. But the incapacity to set up a voice assistant in India is a significant downside. It is currently not feasible to simply ask the speaker for the content you want. Any smart speaker, such as the Amazon Echo or the Apple HomePod mini, should include this functionality as standard. However, even without this function, the Sonos One is still highly useful. Although, with a few additional steps to play what you want.
Given this big flaw and its exorbitant price. You would ask why purchasers should even consider this gadget over rival smart speakers. Although, I believe this can be answered with one very strong argument – sound quality. The sound quality of the Sonos One is outstanding, producing powerful, engaging. Also, sophisticated music that is far superior to that of any other major smart speaker I've heard, including all the similarly priced Amazon Echo Studio.
You'll need the Sonos app to set up the Sonos One (Gen 2). As it's a Wi-Fi-enabled speaker (available on iOS and Android). The entire process took about 10 minutes. Including connecting the speaker to my Wi-Fi router and connecting it to my streaming services. You may also use the 'TruePlay' tuning procedure, which claims to optimize sound depending on your room's acoustics.
Streaming was reliable and lag-free once connected through AirPlay. The sound quality was excellent and the playing and volume controls were quick and responsive. While a voice assistant would have made everything a lot simpler. None of the speaker's other features affect, so it's not a complete loss.
Verdict
When it comes to features like Internet connectivity. The ability to connect to popular streaming services. Also, access to voice assistants, and smart speakers normally need to check a few boxes. The Sonos One (Gen 2) currently only meets two of the aforementioned criteria. However, it's likely that the firm will add voice assistant functionality in India in the future. Sonos One, on the other hand, is a fantastic smart speaker in terms of connection, convenience, and sound quality.
Sonos One (Gen 2), while being costly at Rs. 21,999. Sounds far better than any other smart speaker I've heard, and for that reason alone. It's worth considering if you have the cash. For a more comprehensive smart experience, try the Amazon Echo Show 10 (3rd Gen). Although, not as impressive in terms of sound quality, does offer an amazing 10-inch screen and full-fledged access to Alexa.