Sonos has revealed its latest Era line of speakers, with the smaller Era 100 replacing the popular but now out-of-date Sonos One. The new Era 300, however, is arguably the more significant launch. This is a completely new product, built from the ground up for the playback of spatial audio.
Spatial audio has gotten a lot of attention in recent years, with Dolby Atmos soundtracked movies, TV shows, and now music. It refers to Dolby Atmos' ability to create content with more audio channels and in a more fluid manner than surround sound, giving creators more freedom to deliver a more immersive sound experience. For music that has been playing on the stereo for a while, that's a big change.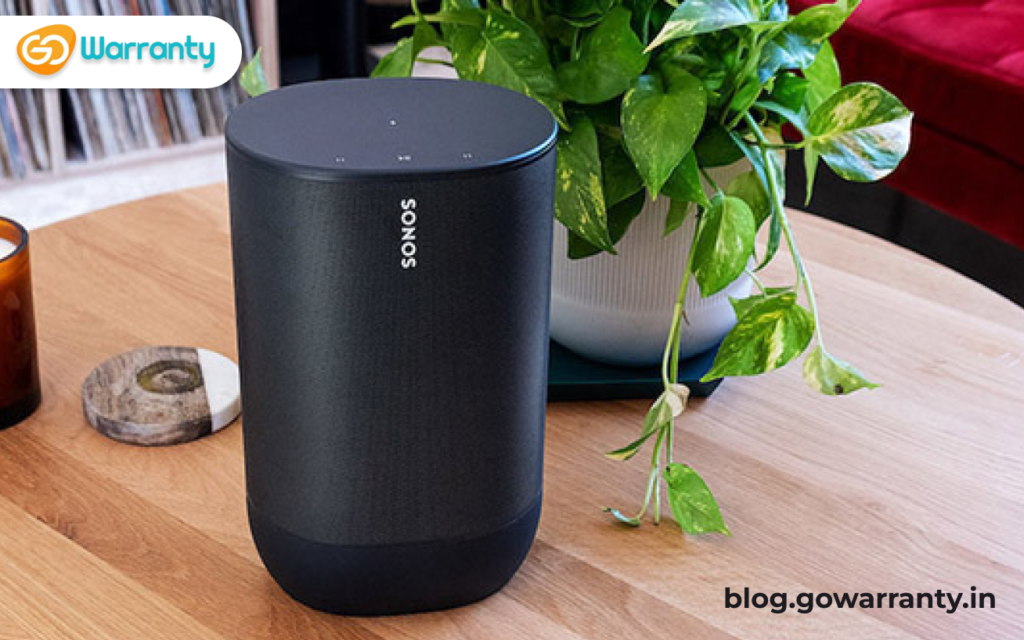 Price
The Era 300 is priced at the premium end of the smart speaker market, at £449 / $449 / €499 / AU$749. That's a hefty price to pay compared to the closest competitor, the HomePod 2, which costs £299 / $299 / AU$479.
It's still £50/$100 less expensive than Sonos' most expensive wireless speaker, the £499 / $549 / AU$700 Sonos Five. The main difference between the two is that the Five only plays stereo music, whereas the Sonos Era 300 can play mono, stereo, and, most importantly, spatial music.
Design and Build
During a press briefing in Sonos' offices in Santa Barbara in February, we got our first look at the Sonos Era speakers. The new Sonos Era 300 has an unusual shape, specifically a "cinched hourglass" design. With spatial audio playback as its focal point, this meant a new and unusual configuration of drivers and amplification capable of firing out sound in all directions to deliver that 'immersive' audio experience while still maintaining a familial look that fits into Sonos's family of speakers.
Six drivers are housed within the Era 300: four tweeters (one forward-firing, two side-firing, and one upward-firing) as well as two woofers (angled left and right for stereo playback). Custom waveguides help direct sound outwards, upwards, left and right to surround you with music. Each of the six drivers also has its own class D amplifier. That upward-firing tweeter, loaded into a directional horn as well as designed to reflect sound off the ceiling when playing Dolby Atmos music, is also Dolby Atmos-specified.
Features
Aside from spatial audio, which we'll discuss in more detail later, the biggest news is that the Sonos Era 300 (and Era 100) can play music via wi-fi (wi-fi 6 is supported) and Bluetooth. Bluetooth is now available in Sonos's mains-powered speakers for the first time, having previously been available only in the company's portable Roam and Move models. It's Bluetooth 5.0, and it's said to support the standard SBC and AAC codecs.
A USB-C port for wired connection to sources such as turntables is also new. If you want to go the wired route, you'll need a specific Line-In Adapter and Sonos Combo Adapter, which are not included in the box and must be purchased separately from Sonos. The adapters will cost £19, which isn't too expensive when compared to other brands' add-ons, and will be available in either black or white to match the two Era speaker finishes.
The Era 300 (and Era 100) can play 24-bit/48kHz high-resolution music from Qobuz and Amazon Music. The Era 100 is designed for stereo playback (as opposed to the outgoing Sonos One's intended mono output), but it does not support spatial audio playback like the Era 300.
Sound
We were given a brief audio demo of the Era speakers during our press briefing, but because it's usually impossible to get a clear picture of what a product truly sounds like in a press launch environment. Furthermore, the room where we were given the demo sounded slightly bright, which affected the playback of the speakers.
Still, we were treated to a handful of Dolby Atmos tracks from Paul McCartney, Imagine Dragons, and Finneas (A Concert Six Months From Now, the live version) on the Sonos Era 300 speaker, and the Era 300 certainly sounded to have scale and dimension. Its soundstage had a good sense of space, and its sonic character was full and rich in tone. Voices were clearly heard and were not drowned out by the rich, plump bass, and while detail and clarity are difficult to judge in a demo, it did sound clean.
There's also the issue of where you can listen to spatial audio/Dolby Atmos music on the Era 300. Sonos has always been platform-agnostic, which means that no matter what device or streaming service was used, it might have been played using a Sonos product. That has been a major source of its success over the years.
Multi-channel Rears
Aside from music playback, there's also some exciting news for AV enthusiasts: the Sonos Era 300 can be used as Dolby Atmos surround speakers, delivering multi-channel (three channel) rears for the first time. These can be combined with the Sonos Arc and Beam Gen 2 soundbars as well as Sub to create a truly immersive 7.1.4 Dolby Atmos home theatre experience.
The Era 100 can also be used as rear surrounds without Atmos and is compatible with a broader range of Sonos soundbars, including the Arc, Beam Gen 1 and Gen 2, and the entry-level Ray.
Verdict
Sonos' mission to provide home listeners with a taste of what Dolby Atmos music can sound like in the studio is an exciting one. The Era 300 is a bold move from the audio company that feels fresh as well as confident, though we're curious if it can persuade us that spatial audio is truly the next evolutionary step in audio.
Of course, we'd expect the speaker to perform just as well with stereo music as it does with spatial audio (and in an AV setup), but the addition of Bluetooth, the quirky design, and the promise of a seamless Sonos experience in the new Era range all add up to a compelling experience.