The Panasonic LZ2000 replaces the JZ2000, Panasonic's best Tv model from 2022, with the latest high-brightness panel technology, improved colour performance, and a dramatically revised Dolby Atmos sound system with audio steering speakers. It also adds a Game Control Board interface, which groups together relevant parameters like VRR, input lag, HDR status, and Dark Visibility Enhancer – the latter a tweak that helps reveal anything unpleasant lingering in your game's shadows. If you're looking for a premium screen that's optimised for movies and gaming, you've come to the right place.
Design and Build
The LZ2000 may be on the higher end of the price spectrum, but the cost is clearly visible in the package. The set's build quality is excellent, with a dark grey finish and a wafer-thin bezel and pedestal stand. The Technics tuned height and side-firing speaker enclosures built into the back panel make it a little bulkier than others.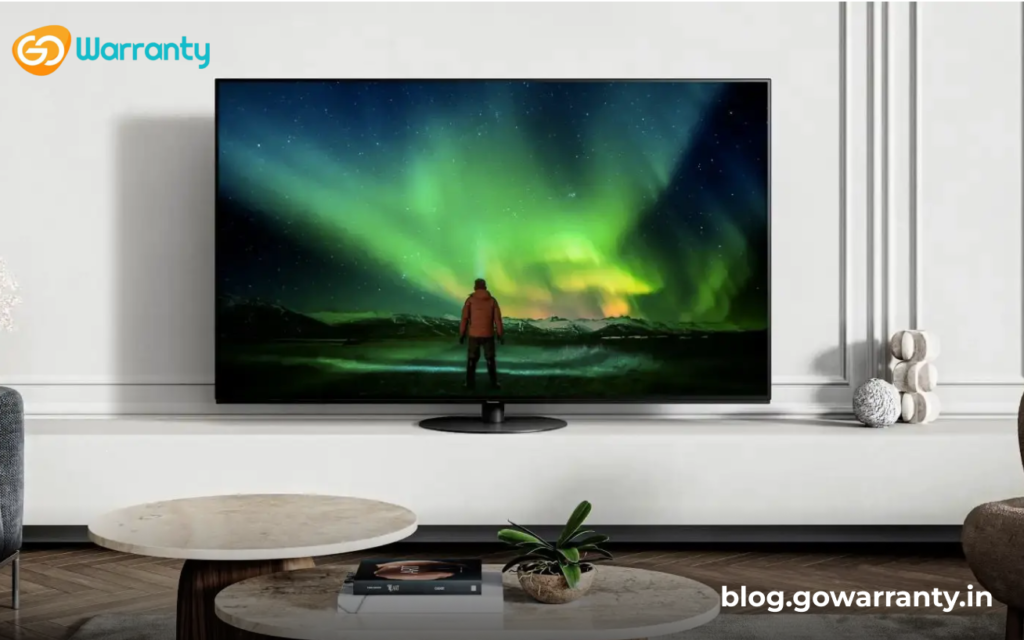 Connectivity
There are four HDMI connections, but only two are compatible with High Frame Rate 4K 120fps video from a games console. ALLM (Auto Low Latency Mode) and VRR are supported by all four (variable refresh rate). I measured input lag at 14.5ms (1080p/60fps), which is acceptable. In addition, three USB ports, a digital optical audio output, an AV minijack, and Ethernet are provided. Wireless connectivity is available through Bluetooth and Wi-Fi.
Smart Features
When it comes to connected smarts, the TX-55LZ2000 employs Panasonic's My Home Screen platform, which has now reached version 7.0. This simple interface is simple to use and allows for welcome customization. Streaming apps are represented by a strip of buttons similar to Samsung's interface, with content thumbnails that appear when you hover over them. By 'pinning' favourites, you can change which streaming button appears on your launch screen. There are numerous options available, including Netflix, Disney+, Amazon Prime Video, Britbox, Disney+, Apple TV+, YouTube, and Rakuten TV.
The inclusion of Freeview Play also ensures the inclusion of a comprehensive set of mainstream catch-up services, such as BBC iPlayer, ITV hub, All 4, My5, UKTV Play, Legend, and CBS Catch Up. The Game Control Board is a major new feature on the LZ2000 models. You can save time navigating menus by assigning it to the remote zapper's customisable 'My App' button, which is a nice touch.
Picture Quality
In a single word, the image quality is outstanding.  When it comes to picture quality, the LZ2000 does not disappoint, combining a high average brightness (for OLED) with dynamic HDR, rich hues, as well as stunning near-black shadow detail. For several years, Panasonic engineers have used inventive heat management techniques to eke out higher levels of performance from their OLED panels. They get to use their expertise on new OLED.EX glass here, resulting in a Master OLED Pro panel that more than justifies its moniker.
The HDR format is widely supported. The set includes Dolby Vision IQ and HDR10+ Adaptive, which respond to and adjust to ambient room light. There's also a Netflix Adaptive Calibrated mode, which is similar and new, and Filmmaker mode with Intelligent Sensing for those who want to minimise processing.
Normal, Cinema, Filmmaker mode with Intelligent Sensing,  Sport, True Cinema, Professional 1 and 2, Dynamic, Auto AI, and Custom are among the image presets. The most straightforward option is to leave the set on Auto AI, which is adequate for most sources. True Cinema, on the other hand, is my preferred viewing mode because it provides a more consistent viewing experience.
You can direct their sound output left or right, zone by zone, using an onscreen graphic. The idea is to direct audio to a specific location in the viewing room, allowing your roommate to sleep while you watch Disney+.
Sound Quality
The LZ2000 features the most elaborate Dolby Atmos sound system ever built into a TV, 360° Soundscape Pro. In addition to its forward-firing soundbar' array, there are height speakers at the top and bottom of the screen, side firing drivers to the left and right, and a woofer for surprisingly good bass. The front soundbar design has been significantly updated this season, with the addition of new beamforming drivers.
The set sounds genuinely theatrical in full Dolby Atmos rage, and with a total power output rated at 150W, there's enough muscle on tape for a rewardingly rowdy listening experience. The LZ2000 works well with action films, atmospheric television shows, and even music programming (a benefit of having Technics in your corner to tune things).
Price and Availability
The Panasonic LZ2000 series is available in three screen sizes: 55-inch, 65-inch, and 77-inch (TX-55LZ2000, TX-65LZ2000, TX-77LZ2000), with prices ranging from £2,299 to £2,899 and £4,299, respectively. This places it in the upper tier of large-screen 4K TVs, alongside the LG G2 OLED and Philips OLED+936. The LZ2000 series is not available to US buyers because Panasonic has not sold televisions in the North American market for several years.
Verdict
If you're looking for an all-in-one home theatre solution, the Panasonic TX-55LZ2000 is an excellent choice. Not only is the screen cutting-edge in terms of technology and performance, but it also has the best all-around Dolby Atmos implementation we've heard to date. There is no need for any additional equipment.
It also helps to have widespread adoption of ambient light AI picture monitoring, such as Dolby Vision IQ, HDR10+ Adaptive, Filmmaker mode with Intelligent Sensing, and Netflix Adaptive Calibrated Mode. It's a shame that we're once again limited to just two HDMI inputs that support HFR playback, but that's a small concern.