Samsung's QN900C Neo QLED 8K TV, which has so many features that some might consider it overkill, completely captures the South Korean company's strategy for flagship products. While other manufacturers have mainly abandoned 8K TV production due to slow consumer adoption and tighter EU energy regulations, Samsung is standing solid, delivering its most advanced 8K television to date in the QN900C.
This is a TV that doesn't hold back on anything, instead attempting to provide everything you might be looking for in a flagship set and then some. Aside from the lack of Dolby Vision support, it mostly succeeds.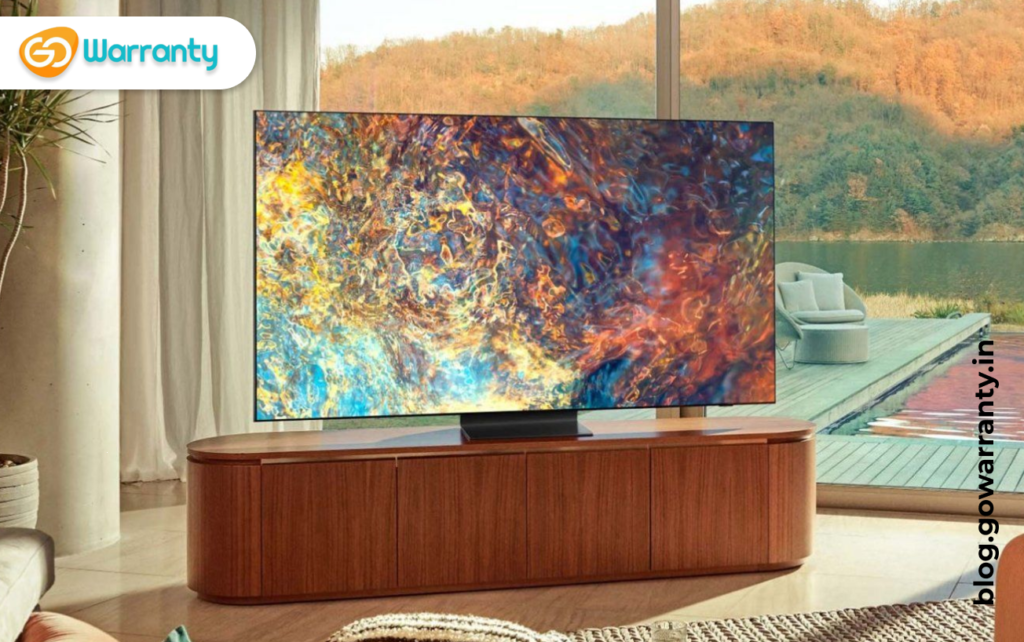 Price and Availability
The QN900C Neo QLED 8K TV from Samsung is the company's flagship television in 2023, and it is not cheap. The QN900C is available in 65-, 75-, and 85-inch sizes, with the 65-inch model costing INR 4,09,999 and the 85-inch model costing INR 6,54,999
Samsung QN900C 65-inch: INR 4,09,999
Samsung QN900C 75-inch: INR 5,15,999
Samsung QN900C 85-inch: INR 6,54,999
We were sent the biggest Samsung QN900C Neo QLED 8K TV model (85-inch) to test for this review, but we expect the 65- and 75-inch models to provide a nearly identical viewing experience.
Design
Samsung QN900C Neo QLED 8K TV, as we've come to expect from Samsung's QN900 series, is unmatched in terms of industrial design, carrying over everything we loved in previous iterations while adding a few refinements. The QN900C's striking 'Infinity Display' design, which was first seen on the QN900A in 2021 and is still as dramatic today as it was then, is the first thing you'll notice about it. 
With only a thin black line separating the display from the millimetre-thick speaker grilles that surround it, there's nothing to distract you from whatever content you're watching. The panel on our 85-inch model measures 73.9 x 42.2 x 0.6 inches / 1,876.6 x 1,071.5 x 15.4 mm (W x H x D) and 73.9 x 45.1 x 12 inches / 1,876.6 x 1,146.8 x 303.7 inches with the stand attached.
Speakers
Speaking of speaker grilles, the QN900C has been slightly updated from last year; the grilles themselves are now dark grey rather than silver, and Samsung changed the diagonal pill-shaped holes seen previously in favour of straight ones. Again, the QN900C's speakers are present in the top and side edges of the display and also are not visible from the front.
Performance
Samsung's goal with the introduction of its Mini LED-powered Neo QLED range in 2021 was to achieve near-OLED black levels while avoiding the drawbacks of that technology, namely its lack of brightness and susceptibility to burn-in. That is something you will never have to worry about with Samsung's QN900C Neo QLED 8K TV.
For starters, because Mini LED TVs do not use organic compounds in their displays, there is no risk of burn-in. Second, the QN900C achieved the highest peak luminance of any TV we've tested in recent memory, reaching 2,433.6 nits in a 10% window, much higher than Samsung's own S95C OLED (1374.3 nits) while leaving LG's C2 OLED (794 nits) in the dust.
Audio
The QN900C from Samsung has a fairly full-bodied set of built-in speakers, with a 6.2.4-channel system (that's 12 speakers) working in tandem with Samsung's Object Tracking Sound Pro tech to provide Dolby Atmos audio, despite the fact that its 90W output is unlikely to have you hiding from virtual overhead objects. The true audio magic happens, of course, when the QN900C is connected with a Q-Symphony-compatible soundbar, which means that the TV's speakers will sync and support.
Samsung provided us with its flagship Q990C Q-Series soundbar for the purposes of this review in order to test the QN900C's Q-Symphony functionality, and we were very impressed.
Gaming
Gaming is undoubtedly the most powerful and important benchmark to nail when it comes to showcasing a TV's capabilities, and thankfully, the QN900C delivers. With four HDMI 2.1 ports and the ability to display 4K/120fps (or 8K/60fps, if that ever becomes a thing), the QN900C is more than ready to handle the next-gen demands of consoles like the Xbox Series X and PS5.  This also shows that the QN900C supports variable refresh rates (VRR), auto low-latency mode (ALLM), as well as FreeSync Premium, ensuring that no frames are dropped or screen tearing occurs. PC gamers can also enjoy refresh rates of up to 144Hz.
UI and Apps
The QN900C, like last year's model, runs on Samsung's Tizen smart TV platform and offers a home screen experience that takes up the whole display, showcasing recent shows and suggested content. Long-time Samsung users will miss the old pop-up menu, but it appears that the platform has found a nice middle ground.
All of the usual apps are present and correct, with services such as Netflix, Disney Plus, and Prime Video pre-installed (as is to be expected given their placement on the TV's remote). Additional apps available in the TV's 'Apps' section include TikTok, Twitch, local streaming as well as catchup services, along with Xbox and GeForce Now cloud gaming apps.
Remote
Samsung brings back its excellent SolarCell One Remote for the third year in a row, ditching disposable batteries in favour of a small rear solar panel that absorbs light to charge an internal battery over time. Of course, if you need to charge the remote faster, it can also be charged via a USB-C port.
Verdict
Samsung's QN900C Neo QLED 8K TV is the company's most premium television to date, reaching new heights in terms of design and performance.  In terms of functionality, the QN900C offers pretty much everything you could want in a high-end TV (aside from Dolby Vision support), including excellent gaming features that make good use of its 4 HDMI 2.1 ports as well as a thoughtful approach to smart connectivity.
It's also a good reminder of why Samsung has been so resistant to OLED technology, with the QN900C's Mini LED-backed LCD display accomplishing comparable black levels and stunning colours without sacrificing peak brightness.