Samsung sells some of the most expensive devices on the market, a good deal can go a long way. In terms of the best Android tablets, the Tab A series has provided affordability without sacrificing too much, allowing those on a tight budget to enjoy the tablet experience. The Samsung Galaxy Tab A8, the most recent slate, is exactly that. It provides a solid tablet experience for a low price of $230, matching the price of its predecessor, the Samsung Galaxy Tab A7, while outperforming the entry-level iPad by $100.
It's not all peaches and cream when it comes to tablets this cheap. The Samsung Galaxy Tab A8's poor performance and dim display will remind you of its low price, and its smaller size makes it feel more like an extra-large phone than a laptop replacement. However, for only $230, the experience may be sufficient to satisfy most buyers.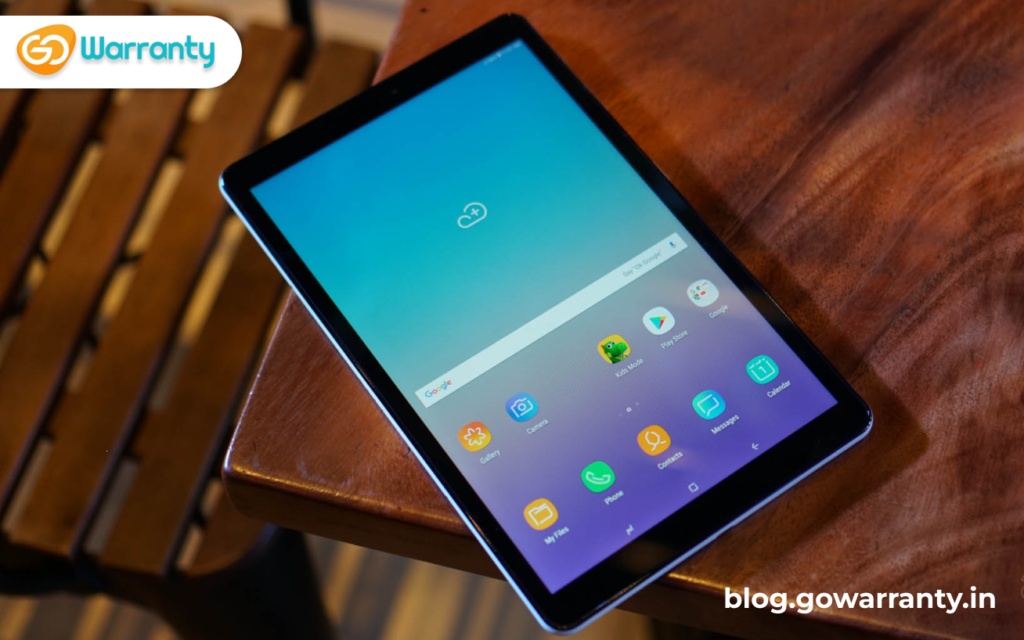 Price and Availability
Samsung is known for making their products widely available to all users, and the Samsung Galaxy Tab A8 is no exception. The low-cost tablet can be purchased for $229 from Amazon, Best Buy, or directly from the Samsung website, though the company offers a variety of rebates and deals, so you could get it for even less. The Samsung Galaxy Tab A8 is available in three colours: silver, grey, and pink gold, and it has three storage options: 32 GB, 64 GB, or 128 GB. There are also Wi-Fi only and Wi-Fi + cellular options, so you can take your tablet with you and still connect to the internet, though it will cost a little more on top of the extra storage.
Design and What's in the box
When you take the Samsung Galaxy Tab A8 out of the box, the first thing you'll notice is how thin and sleek it feels in your hands. The metallic construction gave me confidence that it could withstand a few drops without a case. Its 10.5-inch display is adequate for the basics and just a tad larger than the Samsung Galaxy Tab A7 — but, due to its larger bezels, it feels too small for productivity tasks. Furthermore, with a 16:10 aspect ratio, it feels more comfortable vertically than horizontally, making it feel more like a larger phone than a smaller tablet.
The dimensions of the Samsung Galaxy Tab A8 are nearly identical to those of the latest 10.9″ iPad, implying that it is both slimmer and heavier than the Amazon Fire Tablet HD 10. The 1920 x 1200 pixel LCD appears crisp and clear for the price, but it will not impress anyone at first glance. If you're looking for an e-reader alternative, 327 nits aren't ideal for reading your favourite novel while lounging on the beach, but they will allow you to do some social scrolling with a squint. You won't find any frills with your Samsung Galaxy Tab A8, as you'd expect from a low-cost tablet. You'll only see the tablet, a USB-A to USB-C charging cable, a charging brick, and the usual paperwork.
Software and Performance
Paying $230 for a tablet almost always comes back to bite you in terms of software and performance, and the Samsung Galaxy Tab A8 is no exception. When opening apps and folders, switching between landscape and portrait modes, and playing demanding games, the budget device lags. It's a significant step down from something like the similarly sized Galaxy Tab S8, but keep in mind the savings  the Tab S8 costs nearly three times as much as this slate.
If you don't need the responsiveness provided by a faster processor and simply want a tablet designed for everyday use, the Tab A8's performance is more than adequate. The Samsung Galaxy Tab A8 came with Android 11, but it's ready to upgrade to the new Android 13 that was released in early January.
Battery
Given that you'll most likely use the device for basic tasks like social media and email, the battery life is adequate. The 7040 mAh battery is the same as the previous generation and easily lasts a full day if you're not streaming videos for 24 hours straight. The 15W charging falls far short, gaining only 25% in an hour and taking more than four hours to go from 0% to 100% with the given cable.
Cameras
Nobody buys a tablet for the camera. Still, if you want to ensure that your video chats are clear, or if you're leaving your smartphone at home for a child's recital, the Samsung Galaxy Tab A8 cameras will do the job, even if you won't be turning heads any time soon. The 8 MP main camera and 5 MP selfie camera, the same as on the Galaxy Tab A7, are far below the standard for smartphones today, but they are satisfactory for everyday use. The main and selfie cameras record 1080p video at 30fps, which is more than enough for work meetings, virtual happy hours, and whatever else your online life requires.
Verdict
If you're looking for a low-cost Android tablet, the Samsung Galaxy Tab A8 is unquestionably one of your best options. It looks good, feels sturdy, is inexpensive, and runs Android 13, which should be enough for a $230 tablet. When compared to other budget options, the Samsung Galaxy Tab A8 is significantly less expensive than Apple's budget iPad and significantly more powerful than the Amazon Fire Tablet HD 10, which makes it an ideal middle-ground option for bargain hunters who don't want to forego a baseline level of performance.
Yes, at this price, you will give up some speed, but if it meets your needs streaming, scrolling, and low-demand gaming you could pay more and still do worse than this tablet (like with the Nokia T20). The screen is large enough for an enjoyable viewing experience, and the performance is adequate for a game of Angry Birds. Simply put, this is a tablet for fun, not work, and the price should make that clear.