We've been hoping for a OnePlus tablet since Oppo released its slate last year. The long-rumoured OnePlus Pad was finally revealed during the OnePlus 11 launch. The tablet is undoubtedly one of OnePlus's most exciting products in recent times, as it marks the company's entry into a new category. The OnePlus Pad has a slew of intriguing features and makes extensive use of the larger OnePlus ecosystem via software tricks. The good news is that OnePlus has confirmed that the tablet will be available in North America, Europe, and India. While we wait for a deep review of the OnePlus Pad later this year, here are our initial thoughts on the company's first tablet.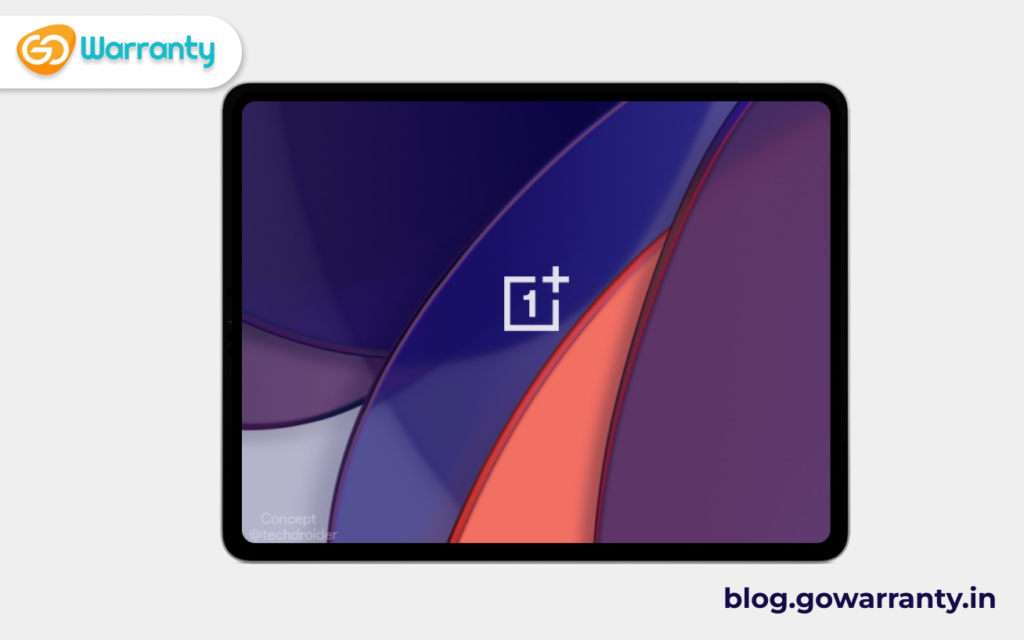 Overview
With a Dimensity 9000 chipset, 8GB of RAM, and 128GB UFS 3.1 storage, the new offering enters the premium tablet segment. It also has a distinct design, so you'll never confuse it with another manufacturer's slate. The OnePlus Pad has an unusual 7:5 aspect ratio, which falls somewhere between 3:2 and 4:3. It has a variable refresh rate of up to 144Hz and an 11.61-inch 2800x2000px IPS LCD. The panel has a brightness of 500 nits and a contrast ratio of 1400:1. There's a 13MP shooter on the back that can record 4K video. On the front, there's an 8MP 1080p camera as well.
Design and Display
The OnePlus Pad's green colour looks great in photos, but it looks even better in person. The cold-to-the-touch metal back gives you the impression that you're holding something solid and high-quality. However, as you can see, it attracts fingerprints. When held in landscape, the centred circular camera island instantly identifies the tablet. The placement of the camera makes sense because it won't get in the way when you're holding the tablet horizontally, such as while working or watching a movie.
OnePlus prefers that you use the tablet in landscape mode. It chose an unusual 7:5 aspect ratio for the 11.6-inch display on the front. This gives you more room to see more of the web page or document you're working on. However, if you use your tablet for entertainment, you'll notice thicker black bars with this aspect ratio when compared to the 16:10 display on the Galaxy Tab S8. The screen's resolution is 2000 x 2800, which translates to 296 pixels per inch. The screen looks fantastic for an LCD — it was difficult to tell it apart from an OLED. Due to the resolution, it is sharper than most other tablets in its class. It also has an adjustable refresh rate of up to 144Hz, depending on the apps you use.
Despite its size, the OnePlus Pad was not difficult to hold. It's small and light enough for you to carry around. There is a magnetic keyboard accessory and a stylus for the tablet, but neither was demonstrated at the event. Both of these will be sold separately and will not be included in the box.
Software and Performance
While OnePlus hasn't been at the top of its software game in recent years, OxygenOS continues to define the OnePlus experience. But also, on the OnePlus Pad, the company appears to have gone to great lengths to get things right. To begin, the tablet ships with a heavily customised version of OxygenOS based on Android 13. An app dock is located at the bottom, and most first-party apps have been redesigned to include a multi-column view to better utilise the available display area.
In addition, OnePlus is bringing some ecosystem features to the tablet. For example, the Pad can easily share your OnePlus phone's 5G network without the need to manually configure a hotspot. Similarly, the phone app is preinstalled on the tablet even though it does not support cellular connectivity, indicating a cross-device call sync feature similar to that found on Apple and Samsung tablets.
Performance is not as smooth
The software felt vibrant during our brief time with the tablet, and everything appeared well thought out. Despite using a flagship-class MediaTek processor, the Pad's performance was not particularly smooth. There were a few hiccups here and there, such as app launches that took a couple of beats longer than necessary. Such optimization issues are fairly typical for the early software version that the demo unit was running. OnePlus will almost certainly iron them out before the tablet's April release.
It claims a fantastic month-long standby time for the tablet's battery. OnePlus phones have featured super-fast charging technology, which is now making its way to the tablet. The Pad can charge up to 80% in under an hour using 67W SuperVOOC charging, which is impressive for a massive 9,510mAh battery.
One Plus Pad: Going to give a tough competition to others
Just after a difficult couple of years, OnePlus is moving into a new product category in order to broaden its horizons. The OnePlus Pad was announced just as Google began focusing on optimising Android for tablets. Bringing together what both companies do best could potentially give the market-leading Apple iPads and some of the best Android tablets a run for their money. So far, the OnePlus Pad appears to be a promising product.
OnePlus is making the most of its small ecosystem of devices by integrating cross-device capabilities into the tablet, allowing it to work in tandem with its phones and earbuds. The company is going all-in on its tablet package, and we're looking forward to testing out the first-party stylus and magnetic keyboard attachment, two must-have accessories for modern tablets. While the OnePlus family is now more complete with the addition of the OnePlus Pad, the tablet's pricing will most likely make or break it. We'll have to wait a little longer to see how much OnePlus charges for its first tablet. Pre-orders for the tablet are expected to begin in April, but no release date has been announced.
Battery
The OnePlus Pad is powered by a 9,510mAh battery, which provides 14 and a half hours of video streaming and one month of standby time. It charges at 67W SuperVOOC speeds, with OnePlus claiming an 80-minute charge time. OnePlus provides seamless transitions between the Pad and OnePlus smartphones, including the option for the tablet to access the internet via the phone's network connection