The Smartphone these days are smarter than we think. Developers are working exceptionally well to make something interesting for the users. Moreover, this is just the beginning of a new era. We are here to see a lot of fantastic smartphone features. Have you ever thought that your phone will fold itself? Well, now it's a reality there are not one or two but many smartphones out there that have bendy touchscreens. However, the first model was from the Samsung galaxy fold. It wasn't a significant hit because of some glitches. But now Samsung galaxy Z fold 2 is there to make a mark.
There are other smartphone companies do that I'm making something like the double screens and And folding protocols. and folding protocols Additionally LG came up with a fantastic idea to have dual monitors on the phone. It's latest G8X have to fully functional touchscreens and works excellent with games and multitasking. In this article, we will be talking about two amazing phones, one from the Galaxy and one from the LG. Stay tuned, and you will know which one is better and why.
Samsung Galaxy Fold 2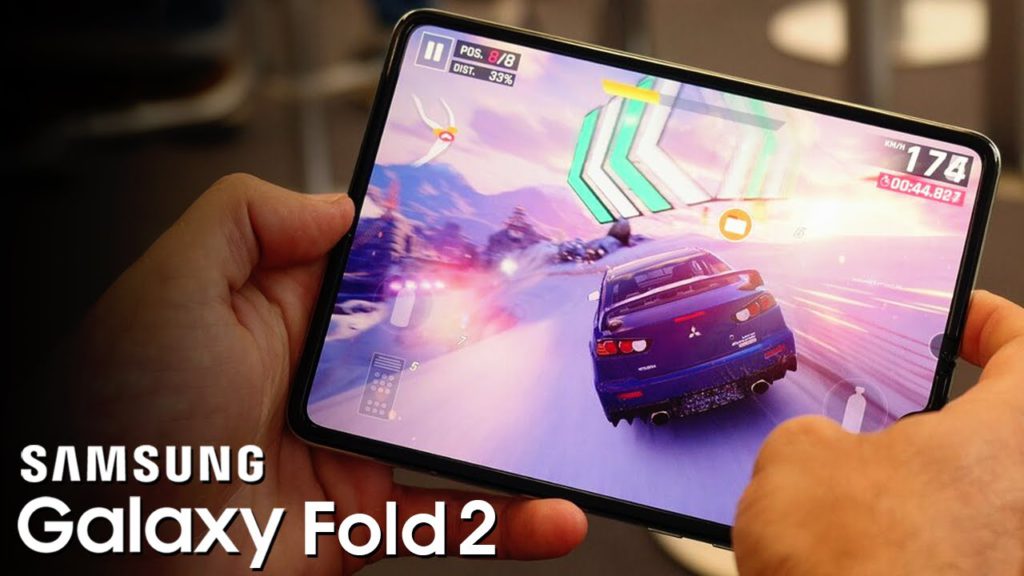 This is the latest variant of the Galaxy fold series. The galaxy fold wasn't able to fill the expectation Because of some glitches in the display. However, Samsung now confirms that with the Galaxy fold 2, there won't be any issues. The machine runs on the android version 9.0 pie. Additionally, the device runs on the Octa-core processor, which clock up to 2.48 GHz.
Furthermore, the device has a Snapdragon 865 chipset. Its gigantic 12 GB RAM supports this chipset. The method is a dynamic and emulates display that can fold itself. The device is a vibrant and Amoled display that can fold itself. It's quite amazing to see developers come up with such a fantastic display. The screen resolution is 1689×2213 pixels. Moreover, the pixels density is 362 PPI. All of this will give this design, and the screen immersive display experience.
Not only that, but the device also has an amazing Tri camera setup in the rearview. The camera resolutions are 64MP + 16MP + 13MP; respectively, there are amazing features like digital zoom auto flash and touch to focus on this fantastic camera quality. Additionally, these features will make sure that the device clicks amazing pictures to save your memories. All of these incredible pictures require an excellent battery. Likewise, this device comes with a powerful 4500 MaH battery. This battery will charge itself pretty fast with its latest fast charger. The device will be a true 5G smartphone. Let me down this time will be crazy fast than any other smartphone out there.
The device doesn't just an average smartphone but a piece of art. Your device can now fold itself, and the screen should be intact. Many things will get better with this folding technique by Samsung. The whole multitasking thing is far simpler and better. Moreover, if this works, we will see new technologies in the field of the smartphone world.
LG G8X Dual Screen Smartphone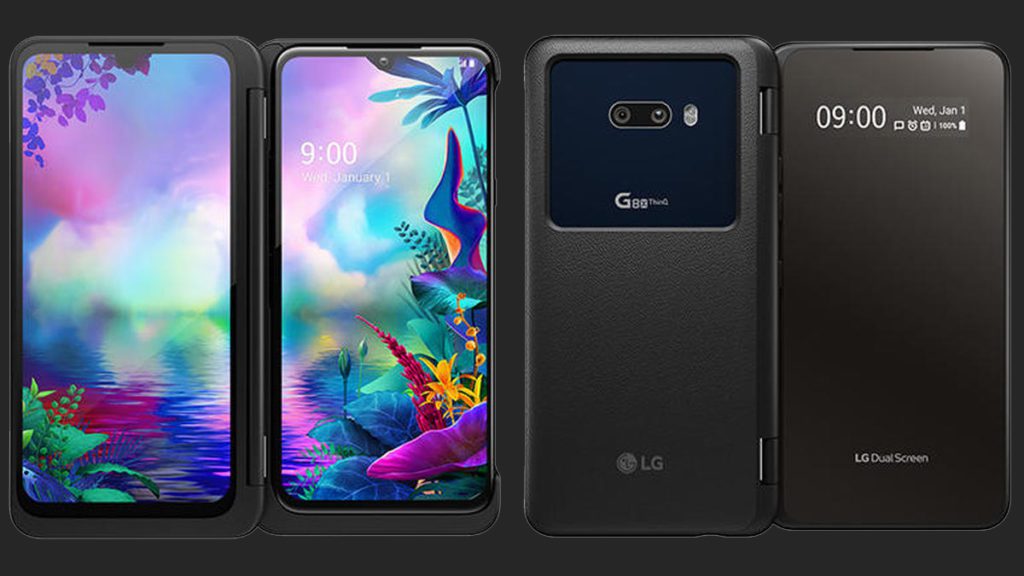 This device is different from the galaxy fold. The screen won't bend on this one, but this device has dual monitors. Moreover, both are functional and can be used as one in the time of the need. Gaming on this beast could be super fun. You might be watching videos on one screen and gaming on another with this Smartphone. Also, the foldable devices are not much durable, but this dual-screen seems a better alternative. There are more chances of a device to be broken if it is a foldable device. However, the dual-screen setup will help you by maintaining durability.
This Smartphone is packed with the latest android 9 pie. Also, the secondary school me the 6.5-inch FHD+ display. This gives a fantastic appearance while using the device. Also, there is one more secondary school that is used for notifications and some other works. However, the screen is detachable and can be used as an alternate for a dual-screen mode. The display gives a fantastic 402 PPI density of color. This makes the color on this phone amazingly bright.
The device is a small waterdrop like notch on the upper part, which also has the front screen camera. Additionally, the plot was the latest QUALCOMM 865 SOC processor with a 6 GB of RAM. The internal storage is 128 GB, which can be expanded up to 2TV with an external SD card. The two displays will require a lot of juice to cover up, and that's why this device has 4000 Mah of battery. Also, this battery supports the latest QUALCOMM fast charge 3.0. This charges this device very fast in comparison to other chargers. This charges device very fast and compares to other necessary chargers.
Let The Gaming Never End
The perfect protection for a perfect smartphone
Also, click amazing pictures with its 12-megapixel camera and a 13-megapixel secondary camera. Additionally, both the cameras are powered by AI features that help to click beautiful images. Furthermore, there are features like lowlight mode, the blur mode to click the best photographs. This shows that the device not only has the best displays but also has a powerful camera. Also, the second display attached itself with a USB type C port. This means that you can Attach or detach at any time you want. This feature is not available on the galaxy fold as you have to live with that phone and foldable screen. This feature is not available on the galaxy fold as you have to live with that phone and foldable display.
Comparing these beasts
Both phones have their platitudes. There is a feature in one that I'm not present on the other. Moreover, LG has affordable pricing. Furthermore, LG has affordable pricing. Also, you can use the phone with the regular one screen and then attach the second screen whenever you want. However, the galaxy fold has also a whooping price tag on it. Also, it will stay as the folding phone and cannot convert into a simple phone. These are some of the features that one phone lacks, and the other doesn't.
We hope you enjoy this read. Let us know in the comment section which one you would choose and why. We would be looking at your valuable comments below.