Bored from your old refrigerator, or you want a new guest to your house. Are you worried about what to buy, how to buy, what things you need? Do not worry, we are here to flush out your worries.
We are back with the enlisted things which you need to see before buying your refrigerator.
First, you need to look for space where you have to keep your refrigerator. Moreover, you have to decide the budget under which range you need to buy your refrigerator.
The overall capacity of the refrigerator
Now when you have decided to buy a fridge, then secondly, you need to decide the size you need to be added to this the space you have to store the fridge. Moreover, you also have to look at whether your fridge can store all the products according to your family. If not, then it is a waste buying.
Refrigerator type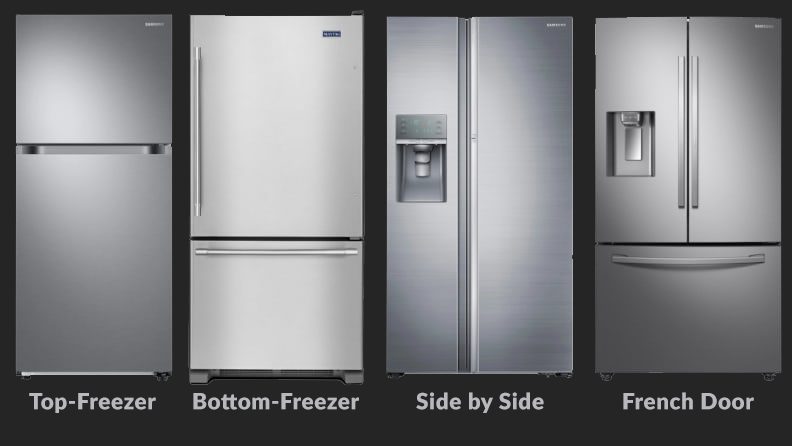 Top Freezer
These are the traditional fridges we all know. They tend to have a lot of storage in the bottom part and offer some decent space at the top for freezing. They are typically 30-inches wide and can store lots of food products inside, but features and reliability do vary from brand to brand.
It can store large platters like cakes, pizza boxes, etc. add to this top freezer are best for the people who love ice or frozen food. Moreover, to this, you have to bend a little bit to retrieve your products from the fridge.
Bottom Freezer
Oh! You have to do little labor while finding the food but, best for fresh fruit and vegetables because you don't have to bend to retrieve the food. These are often less spacious than the top freezer type; however, it all can vary by model and brand.
Bottom freezers are usually more user-friendly because you can access the freezing shelves more easily. This is because you can reach down into a "bucket" style compartment. Frozen food can be stacked within interior drawers for even more convenience.
Side by Side
A perfect friend for a small house, as you do not need vast space to open the doors and food can be seen from both sides. This kind of refrigerator also has two doors, with the fridge on one side and the freezer on the other. It is typical that the freezer side is a bit smaller than
the refrigeration side. Larger families tend to use this type because they offer more cubic feet overall while still fitting in most kitchens. They are usually in need of storing larger quantities of food in the freezer, but a big complaint here is that the freezer space fills up quickly and doesn't offer enough room.
It's important to note that these options are also not as energy efficient. This can definitely make a difference with your electric bill over time.Moreover, if you have a big family and choose both fresh and frozen food, this is the perfect go for them. Also, it should be noted that the shelves are narrow, so maybe it can be challenging to store several things.
French Doors
This type is similar to a bottom freezer. The only difference is that these types tend to have double doors, with two top refrigeration sections that come with two separate doors. The advantage is you only open part of your fridge when you access it.
The smaller door needs less space to swing open as well so it gets an extra point for convenience. These refrigerators usually offer more space than the top- or bottom-freezer models and often have water and ice dispensers in their doors.
Defrosting type
Automatic Defrost: Also known as auto defrost. the defrost has come to reduce the tension of household women. Moreover, it is just like a helping hand. Secondly, it is more convenient to maintain food temperature. But, as everything comes with cons, it is a bit expensive not only this, but it also makes noise while defrosting.
Manual Defrost: It is the oldest method, coming in the refrigerator for years. It is also known as natural defrosting. Moreover, it is cheaper and more convenient for maintaining the consistent temperature of food items in the fridge. Contrary to this, the major drawback is that it is time taking and a long process, because for manual defrosting, we must have to remove all the food items from the fridge, then gradually it will start melting the ice.
It should be kept in mind that in today's world people do not have time to check that fridge needs defrost or not, so you know your preferences according to that you can choose
Refrigerator power consumption
In today's scenario, refrigerators are the most crucial element of everyone's house. Moreover, that adds up to 15% of the electricity bill. So, the most important thing before buying a refrigerator is to check the "power consumption" of the fridge to be power-friendly and pocket friendly. Additional to this, we should always go with the BEE star rating before buying a refrigerator.
Enjoy your refrigerator for longer
Ensure all your parts are protected and not only the condenser
Refrigerator features
Finally, it would be best to find out what features you and your family require more comforting your life. Moreover, without internal features and accessories, the fridge is like just a box.
Electric Temperature Control: Your fridge needs to have electric temperature control so that food can stay for long; moreover, this feature can control temperature and humidity. This is why you can rely on the fridge for the freshness of food items.
Icemakers: This is a fantastic feature for working women, due to this, you don't have to fill water regularly to get ice. Moreover, this will maximize the space in your fridge as it has inbuilt outside of the fridge. Moreover, this will also prevent the fridge's opening regularly, so why not have a hidden ice maker fridge rather than having conventional ones?
LED Display: Some fridges have this function through which you can set temperature, leave notes, organize the fridge, have Wi-Fi capabilities, and even read recipes, display photos, and stream music, not only this it also comes with displaying whether forecast. Although this is a bit expensive, its features ultimately justify the price.
Shelves: Managing things is itself a messy thing, and when the shelves come in slider form, it makes easy managing addition to this, we can even remove those shelves if we want to adjust something big. Moreover, these shelves are spill-proof, and it makes our management less challenging. It should be noted that if your fridge holds a lot of liquid products, then this would be the ideal fridge for them.
Door lock and Alarms: Last but not least, Sometimes in a hurry, we forget to close the door then these alarms plays the perfect role over there as it starts beeping if the door is not closed for a certain period, undoubtedly we all have naughty kids and many times they open the door and start playing, so by locking the door we can prevent our child buy having ice-creams or spillage of drinks on themselves.
Mistakes to avoid while buying your refrigerator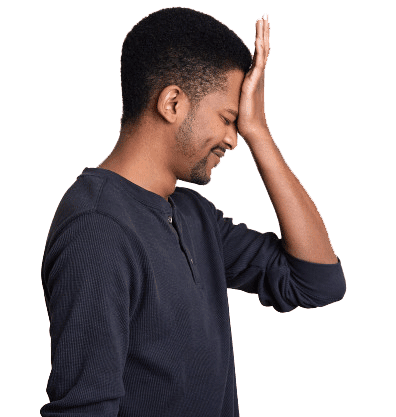 Do not buy the wrong style fridge
Do not forget to check the fit
Not accounting for storage and capacity
Discounting color and finish
Letting the small factors slip, like features
Buying a fridge of the wrong size
Not making a budget
Not considering energy costs
Choosing the wrong design
Going for the wrong finish
Ignoring noise made by the unit
Buying only by brand
Conclusion
Everybody wants a perfect fridge for their house. Therefore we tried to enlist some features which will make your choice easy and more reliable. Moreover, some fridges are designed for specific consumers. Some are designed for general consumers, hope so now you would be able to find the perfect fridge for you and your family. Also, choosing a perfect fridge is bliss. 
However, you can still find refrigerators that offer incredible value for money with basic features. Make sure not to restrict yourself to the top brands as other brands can also offer you a great deal. Choose a fridge that is the right size for your needs and kitchen cavity space. Create a budget and factor in energy costs before you start looking for fridge models in the market.
Go for design or functionality as per your needs and opt for a finish that complements your decor. Also, don't ignore the noise of a unit as some cheap fridges tend to be very noisy in operation. By avoiding these basic mistakes, you will definitely find a refrigerator unit that's perfect for you.