If you are looking for a perfect Windows 10 laptop, then Redmi is offering you one of the best Windows 10 gaming laptops. Furthermore, only within a 16.10-inch display.
Notebooks are in today's trend. Then Why Xiaomi would not be in the race. So, here is the first-ever gaming laptop. Undoubtedly, with amazing features and design, moreover, it is powered by the Corei5 processor, and it also comes with 16GB of RAM. Apart from this, it also provides you with Graphics of NVidia GeForce GTX 1650.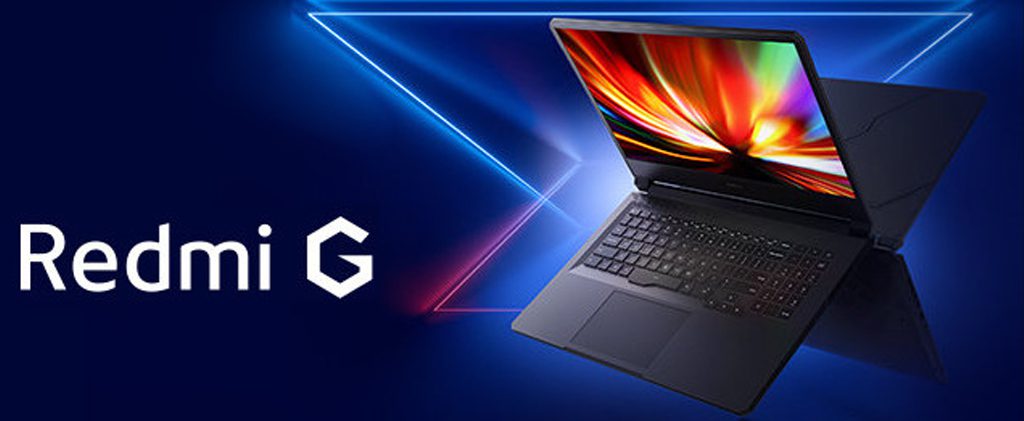 Features
The Redmi G has an amazingly sleek design with a full-sized backlit keyboard, and it also comes with a Numpad that supports multiple finger gestures. Furthermore, it has incredible black colour. It also provides dual 2W speakers with DTS:X Ultra 3D Sound, with a built-in 720p webcam. Moreover, the measure is 264.47×373.44×24.35mm and has an available weight of 2.5 kg.
Display
Redmi G comes with a full-HD display and angled corner with an anti-glare coating. Furthermore, the bezel around the top and sides are slim, but there is a thick chin. The size of 16.10 inches makes it perfect for gaming and designing. Moreover, the resolution of 1920×1080 pixels does not allow the pictures or graphics to tear. Along with this, the refresh rate of the display is 60Hz. As this is a gaming laptop, so it also provides you 100% screen coverage of sRGB colour space and 81% screen to body ratio, moreover with 300 nits of peak brightness and a 1000:1 contrast ratio with support for DC dimming.
Graphics and Storage
Redmi G is rocking the market with its 10th Generation Intel Core i7-10750H CPU. Moreover, the graphics of Nvidia GeForce GTX 1650 Ti GPU, which gives an entirely fantastic experience of gaming. Furthermore, Redmi G comes with 16GB RAM and 512 GB PCle x4 NVMe SSD for storage, but there is no space for a hard disk.
Redmi G Pricing
Redmi G comes into three ranges:
The base variant: Intel Core i5-10200H: CPU (60Hz display) Price: Rs 57,100
Mid-Tier variant: Intel Core i5-10300H: CPU (144H display) Price: Rs 68,000
Top-end Core Variant: Intel Core i7-10750H: CPU (144 Hz display) Price: Rs 75,000
Performance
Redmi G is a gaming laptop, so to prevent heating, it has Hurricane Cooling 2.0 copper cooling system with dual fans. Moreover, it also has vents on both sides. Furthermore, if the number of tabs is also open at the same time and the game is also going on the other tab, then also it does not lag. Altogether due to its storage and graphics, it gives a smooth experience to its users. Last but not least, it has a fantastic battery capacity of 55Whr, which lets you use your laptop without worries.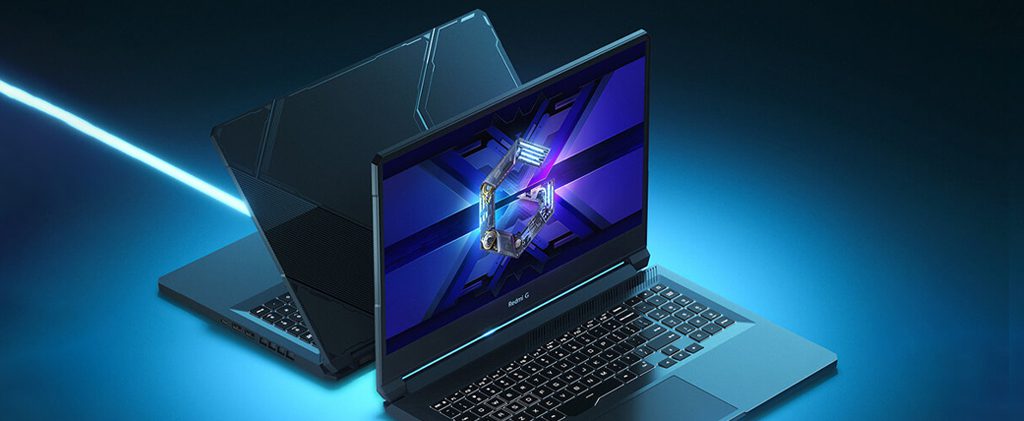 Ports and Connectivity
Redmi G offers you Connectivity options of Wi-Fi 6, Bluetooth 5.1, Gigabit Ethernet port. Moreover, it has 4 USB ports, 1x USB 2.0, 2x USB 3.0, 1x USB Type-C, 1x Mini DP 1.4, 1Xhdmi 2.0, up to 3.5mm headphone jack.
Warranty
If a user faces any problems regarding the Redmi G, then customer care is just a call away. Moreover, they provide services 24×7. Furthermore, they fix the problem as soon as they can.
Cons:
No space for Hard Disk
Power backup can be enhanced a little bit
Specifications
General
Brand: Xiaomi
Model: Redmi G
Dimension: 264.47×373.44×24.35
Weight: 2.5kg
Colors: Shadow Black
OS: Windows 10 Home
Battery Capacity: 55
Display
Size: 16.10-inch
Resolution: 1920×1080 pixels
Refresh Rate: 60Hz
Processor: Intel Core i7 10th Gen-10750H
RAM and Graphics
The Redmi G Notebook has a powerful RAM of 16 GB for all the endless and smooth Gaming Experience. Also, it is powered by Nvidia GeForce GTX 1650.
Storage
Inputs
Web Camera: Yes
Backlit Keyboard: Yes
Touchpad: Yes
Internal Mic: Yes
Speakers: 2
Ports and Slots
Number of USB Ports: 4
USB Ports: 1×2.0
HDMI Port: Yes
Headphone and Mic Combo Jack: Yes
RJ45(LAN): Yes
Bluetooth Version: 5.1
Comparison with other laptops of the same range
There are many laptops in this range, but Dell Inspiron and Dell Latitude 3580 provide only 4GB of RAM whereas, Redmi G provides 16GB RAM. Moreover, at the same time, Xiaomi Mi Notebook 14 and HP Pavilion X360 14-CD0080TU provide 8GB RAM, but Redmi G provides 16 GB RAM which is impressive for the game. On the other hand, games are made of high graphics, so they need more RAM. That is why, undoubtedly, Redmi G provides amazing Storage and RAM for the users. There is no SSD in HP pavilion X360 and Dell Latitude 3580, whereas in contrary to that, Redmi G has 512GB SSD.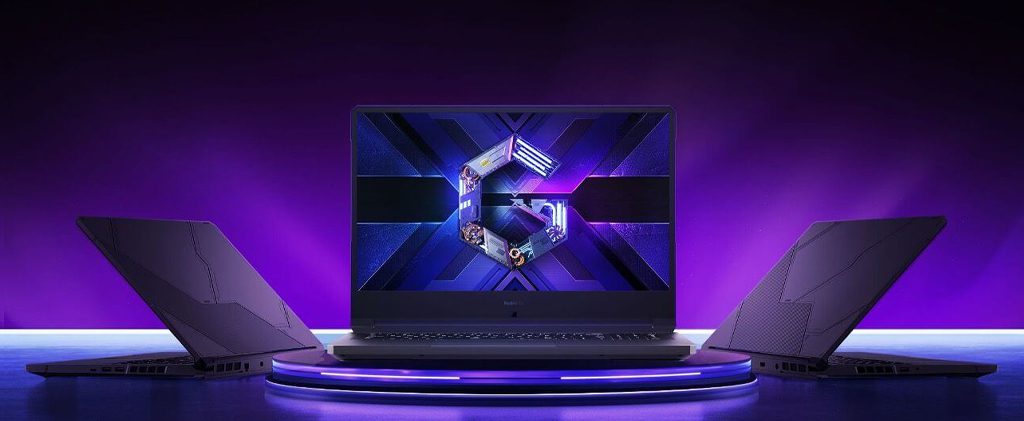 Conclusion
After untold hours of research on the specification of the Redmi G and other laptops in the market, I would like to sum up that Redmi G is a power booster for users who love to play games and design. After seeing the comparison, the result is that Redmi G is the best laptop under this range. Moreover, it gives a fantastic output as well as input. The sleek design is bringing a shine to it. Additionally, the gaming laptop is not a laptop we use in our day-to-day life; that is why it needs better graphics and storage. Redmi G provides unique and fantastic graphics and storage that gamers need to play high HD games. Moreover, the laptop needs to be more capable of the everyday laptop, so Redmi G is perfect and stands to everyone's expectations.
Redmi G is impressive in every way which we have ever tested. Thus, it is a must-try gaming laptop for every game lover who loves to work with high-end speed without lagging. Wrapping things up, everyone has a minor concern about every specification, but hope so that you will love this laptop in every way. Redmi G offers pure performance at a great price. If you are looking for a perfect notebook or a gaming laptop, then I would not hesitate to recommend this Redmi G gaming notebook.