Apple is now out with the latest Apple Airpods Max. The users of Apple have had an amazing run this year. We had a bunch of events and technologies which are rocking on the internet.
Recently in the month of October apple was out with its amazing iPhone 12 and iPhone 12 pro. Then we came across the apple watch series 6. And who can miss out on the explicit m1 chip launched by apple? It Is still a mystery to some of the users as this chip is designed by combining multiple chips for providing the best experience to users
As we all know Apple is capturing a wide market range. But now under the family of wireless AirPods, a new pair of headphones is also added. With the launch of the latest Apple Airpods max, Apple has made its entry in the world of headphones. These headphones are priced at 59,900. Many other companies with the same range are already present in the market serving the premium users. So, let's see how Apple will build its Customer base and capture the market.
Apple Airpods Max
Once again Apple surprises its users with stunning headphones. Under the umbrella of wireless audio products, apple AirPods max is the new addition. These headphones come with a very stylish look, which has left the audience drooling. Apple's latest headphones offer high-quality audio, noise-canceling technology, Adaptive EQ, transparency mode, and much more.
Design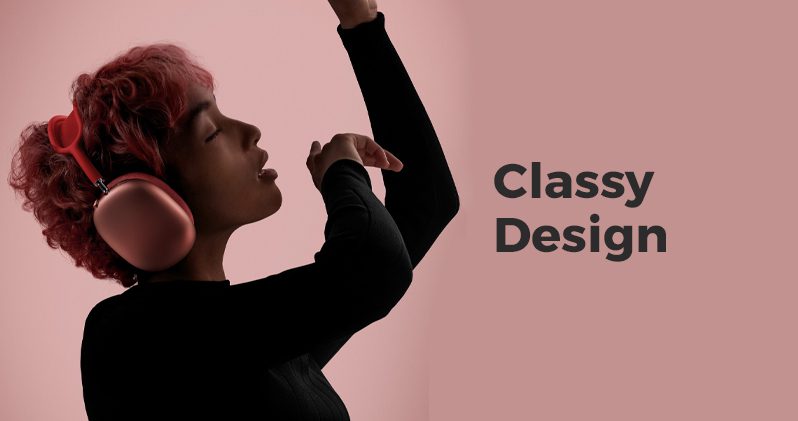 These headphones have an amazing design with exceptional fit. Apple AirPods max is made with acoustic seals that can fit different heads. From canopy to cushion, everything is modified for comfort. Stainless steel frame with soft-touch material over it, which provides strength and flexibility.
It comes with telescoping arms which can easily extend according to your fit. Also, it features beautiful aluminum cups that can rotate independently.
Easy control
Grey Joswaiak, Apple's senior vice president of worldwide marketing, says that these new Apple Airpods Max take inspiration from the apple watch. As Apple watches have a digital crown for controlling the watch, similarly these headphones have a digital crown that provides all controls. Adjusting volume, skipping tracks, answering phone calls. Also, it has smart voice control technology which activates virtual assistants.
These headphones are extremely simple. The one-touch setup makes it easy to connect. Just place your headphones near your phone and tap connect and you are good to go. Now switching between apps is effortless. It also comes with the feature of audio sharing, so that you can stream between two sets of AirPods.
Battery Life of Apple Airpods Max
Charge for 5 minutes and stream your music for 1.5 hours. Now watching videos, doing work, listening to songs can be done for endless 20 hours.
Power backup in any gadget is the most important feature. Thus, Apple is no less in the competition for providing amazing battery life to the headphones. Moreover, It also features fast charging.
Performance
There is no comparison when it comes to performance. With the power of the M1 chip in each cup and advanced software, it provides an amazing listening experience. It comes with 10 audio cores, which block the outside noise.
With the adaptive EQ feature, it delivers a rich voice. Ear cushions provide All the comfort you need. Active noise cancellation technology can take you to the world of what you are listening to. Additionally, it comes with an extremely amazing feature of transparency mode. It allows you to listen to outside sounds clearly so that you can interact with your surroundings. Lastly, the head tracking special audio enables you to watch the movie as if you are in a theater
Colors
Apple Airpods Max launches with 5 color variants. The variants are space grey, silver, green, sky blue, and pink. It has magnetically attachable ear cushions which give you a chance to make any color combination you want to. We can't deny that Apple always comes out with very soothing and different colors. This time the aesthetic colors have just redefined the looks of headphones.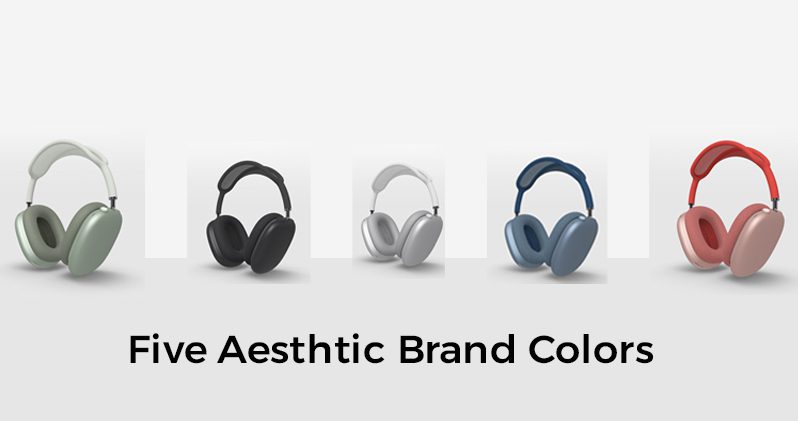 Apple Airpods Max Price
This is the question; every person is looking for an answer for. Will Apple be able to sell these latest Apple Airpods Max at Rs 59,900??. Yes, you read it right, these headphones are priced at Rs 59,990. Well, we all know Apple has its edge above all. Whether we talk about design, quality, or technology. They are working hard to provide every comfort to their users. Yet the question remains the same as Rs 59,900 is too much money for a pair of headphones. On the contrary, the brand loyalty of Apple has shown us in the previous years that no matter what the price is, their product sells well in the market. Also, there are other brands in the same range as well which capture the premium market. Let us know your thoughts in the comment section below about the price of Apple AirPods, max.
Conclusion
Apple is always ready to amaze us with its launches. However, this time it found its way in a completely different market. We will find out the response pretty soon and will be able to see if the audience accepts this latest product or not. Additionally, there has been a lot of curiosity around the price tag on this. Apple loyal fans are there to help the brand whenever in need. Let us know in the comment section if you would try on this latest plug of 2020.