Bored of eating the regular food and you cannot order from outside as you are health conscious. Moreover, you want to try something new so shuffle your menu and try something new. So, without a doubt, you should try something from the bakery and keep your family's tummy happy.
Oh! But you do not have a Microwave to bake, so this is the time to bring happiness to your family. So what things you need to keep in, mind before buying a microwave.
When you are a new user of Microwave, you are unsure how to start, and it is as complicated as choosing dresses for girls. Despite we are here to help you which will not explode your head in choosing the perfect Microwave for you.
How to buy Microwave
Brannd or the OEM (Original Equipment Manufacturer)
The most popular brands like Samsung, L.G. Toshiba, IFB are leading brands that work in manufacturing Microwave. On the contrary to this, IFB and Godrej offer a three-year warranty on overheating element and body, but other companies offer one year warranty only.
So, it would be best if you took consideration of which brand you want to buy.
Microwave is the most versatile appliance, so there are few things which need to be kept in mind while buying. Moreover, this is one of the essential appliances in your kitchen. Additional to this, it is perfect for quick meals and heating food.
Types of Microwave
Solo Microwave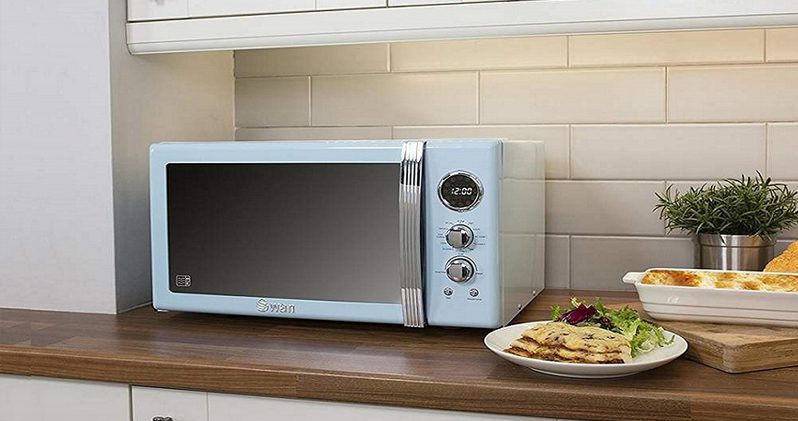 The budget microwave which comes in smaller size addition to this it is simpler to use and perfect for beginners. Moreover, it is used for basic cooking like reheating and defrosting, except baking and grill. So, if you are looking primarily for baking than this is not for you.
Price: Rs.4500-8000
Grill Microwave
To upgrade yourself we can go with grill microwave, as it will provide you with some additional features and it is perfect for bake, grill, and toasting.
Price: Rs.5000-15000
Conventional Microwave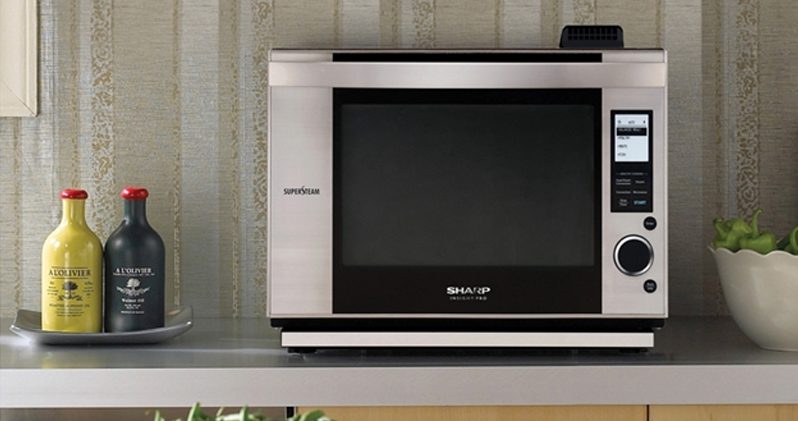 For the person who are in love with cooking food than this is the perfect type of Microwave for you. Moreover, this Microwave can do all the cooking functions. It can also be used for a barbeque. Additional to this it provides uniform heat to the food which will cook the food uniformly secondly it will make it crispier. On the contrary to others, this is a bit expensive.
Price: Rs. 9000-25000
Size of the Microwave
To select a size of Microwave, you need to see the family members, and according to that, you can buy a microwave. Moreover, according to a family member, you must decide that under which range of size you have to buy a microwave. When you need for a small family (18-20lt.) is best, and if you want for a large family, then you should go for larger Microwave with high voltage. But on the contrary to this mid-sized (20-30 lt.) is the perfect one for every family.
Automatic sensor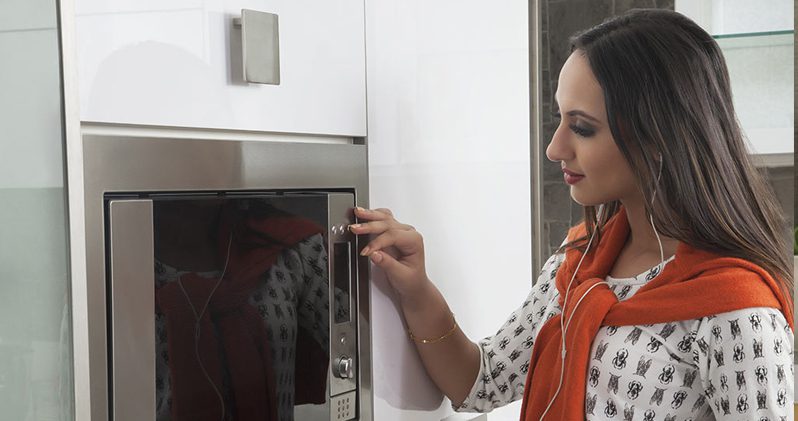 If you are a working person and you want something to be cooked for your family, and you want to leave for your office, then this is the perfect helping hand for you. Moreover, an automatic sensor automatically turns off when the sensor feels that the food is perfectly cooked additional to this; it also prevents overheating.
Power Rating
The most important thing is to see Microwave's power voltage. Beside this higher, the power lesser will be the cooking time, and this will save your time too. Moreover, small-sized (800-1000watt) ones generally consume less power than the larger ones (1000-1600watt).
Control Panel
Whether to buy mechanical or touchpad, but best Microwave to buy is a combination of both mechanical and touchpad. Moreover, touch panels need more careful handling and are also prone to failures. On the contrary to this, sometimes touchpad are damaged, so at this time mechanical control will help. It should be noted that most companies are providing mechanical control panels for their high-end products.
Child Safety Lock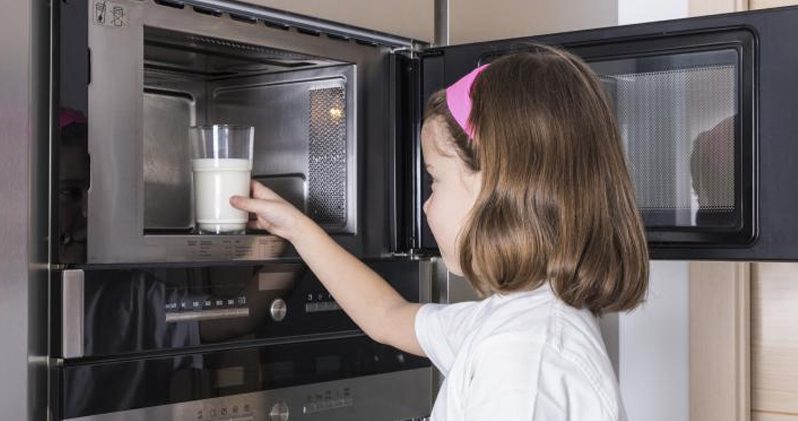 We all have naughty kids, so this is an incredibly important feature which we all need in our Microwave. Undoubtedly this will prevent misuse and accidents. Moreover, this electric lock will prevent your children from facing any mishappening.
Power Saving Mode
Before buying a microwave, you need to see whether your Microwave provides stars or not for saving power. More the star more the power saving. Additional to this, your Microwave needs to be power-friendly, or else it will add up to 20% of your electric bill, which will be harsh on your pocket.
Multistage Cooking
Sometimes you need to cook your meal at different stages. Hence, this is a handy feature. Subsequently, you can programme Microwave according to you. On the contrary, you must not interrupt the process of cooking and change the power level. Moreover, you can start the cooking cycle, and it will automatically change the cooking mode after specified time intervals.
Short-Cut Keys
Most of the microwaves have automatic settings for cooking specific food items, like popcorn, soups, etc. Moreover, these are useful as they prompt you automatic cooking level. Additional to this, they have 1-minute or 30 seconds button, which is undoubtedly a fantastic feature as it can be used multiple times to set the cooking timings.
Speed cook mode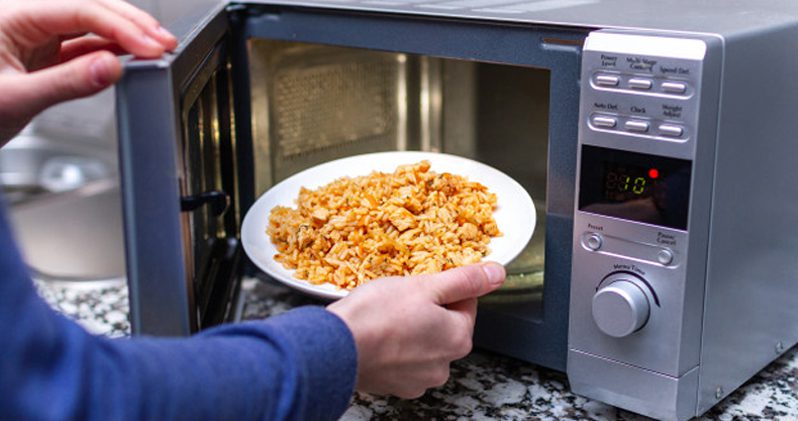 When you are in a hurry, and you do not have time to cook food, so this feature is a lifesaver. Moreover, this mode cooks food faster by producing more heat in concentrated places. Additional to this it provides convention or halogen bulbs for proper heating.
Conclusion
We all know cooking food for a big family is a big task moreover regularly, for everyone whether a working woman or a housewife. Additional to this everybody needs a helper so why to depend on others when you have microwaves with so many unique features. So, why not bring a new guest to your home.
To summarise, I do not know which Microwave you are going to buy and what are your requirements. But I am sure this time you are more confident before buying a helping hand for your home. Moreover, to this, if you found the right Microwave for you, it does not matter of the price, because it will also provide a warranty which will always be there to replace your damaged products.