Realme Smart TV X 43-inch
The Realme Smart TV X was announced earlier this year, and now I have the opportunity to test out the 43-inch model. It's priced very competitively at Rs 24,999 and has capable hardware on paper. A slew of new players have emerged in the race for smart TVs, including Xiaomi, OnePlus, and others. In this review, we'll see if the Realme Smart TV X is a viable option in the highly competitive TV market.
Design
Realme's Smart TV X design is nothing out of the ordinary. In my opinion, the standard black colour scheme and plastic design will not win any style points. However, because this is a low-cost smart TV, premium looks may be unrealistic. In terms of build quality, the TV is quite sturdy, and the frame does not creak when moved around. The back has a bulge in the middle to accommodate the ports, and the bottom houses the 24W quad-speaker setup.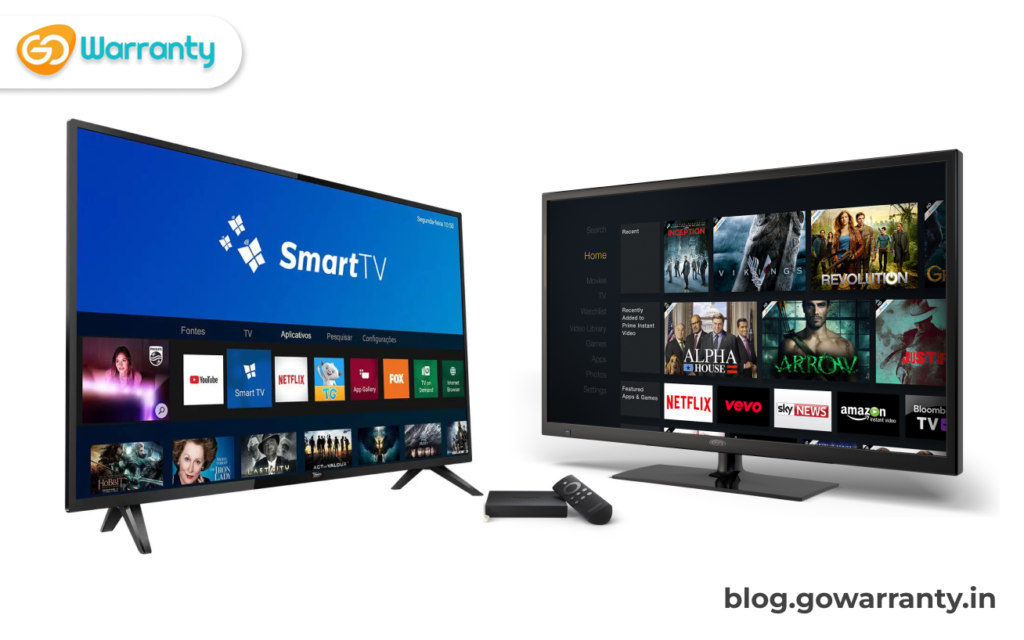 Ports
There are three HDMI ports, two USB Type-A ports, an ethernet port, an AV connector, and a 3.5mm headphone jack. The ports are easily accessible, though a wall mount may make access to two HDMI and one USB Type-A port difficult. In terms of wireless connectivity, the device supports Bluetooth 5.0 and dual-band Wi-Fi.
Software and Features
The performance is handled by MediaTek's quad-core SoC, which includes Cortex A55 CPUs and a Mali G31 MP2 GPU. In addition, you get 1GB of RAM and 8GB of internal storage. To make a long story short, I was underwhelmed by the Smart TV X's processing power. The UI felt slightly sluggish and would occasionally freeze for a few seconds while switching between apps. The apps, on the other hand, ran smoothly and showed no signs of buffering. The device runs Android TV 11. The remote is designed and has the same button layout as previous Realme TV remotes. It's sleek, made of a composite polymer, and has a matte finish all over.
Display
In terms of display quality, I was pleased with the viewing experience provided by the Realme Smart TV X. The screen supports HDR10 and HLG, enhancing the dynamic range of supporting media content on platforms such as Netflix and Amazon Prime. I also like how the bezels around the panel are quite thin. The TV also has a Chroma Boost Picture Engine running in the background to boost colour saturation and brightness, but you can disable it in the settings menu. The TV X has a peak brightness of 400 nits, which I believe is more than adequate for any indoor use. Since there is no anti-glare coating on the panel, any light source shining directly behind you will be visible.
One Plus Y1S Pro
OnePlus entered the television market in 2019 with the Q1 series of quantum-dot LED TVs, but has since shifted its focus to creating TVs with a variety of screen sizes and price points for a price-conscious India. This includes the Y1S Pro television series, which offers larger Ultra-HD screens at affordable prices, familiar software experiences, and some integrations and ecosystem benefits if you own other OnePlus hardware. While the 43-inch and 50-inch variants of the Y1S Pro were released earlier in 2022, the largest 55-inch variant was only recently released.
Price
The OnePlus TV 55 Y1S Pro Ultra-HD LED TV, priced at Rs. 39,999, was designed with value in mind, and competes with brands such as Xiaomi and Redmi, TCL, and Hisense.
Design
In terms of design, this isn't a particularly fancy television, but it ticks all the boxes for a competitively priced television of this size. The OnePlus TV 55 Y1S Pro comes in a single black colour, with slim borders on all sides surrounding the screen and a good screen-to-body ratio. The bottom strip has a small OnePlus logo and a fairly prominent module, but the TV has a design that is largely distraction-free as well as keeps the focus on what's on the screen.
Ports
The OnePlus TV 55 Y1S Pro has three HDMI 2.1 ports (one of which supports ARC/eARC), two USB ports, a digital optical (Toslink) port, an Ethernet port, and a single AV input socket (to be used with a 3-in-1 adapter). The television also has Bluetooth 5 and dual-band Wi-Fi connectivity.
Display
The 55-inch Ultra-HD (3840×2160-pixel) LED screen on the OnePlus TV 55 Y1S Pro supports high dynamic range content in the HDR10+, HDR10, and HLG formats. The speaker system has two drivers, a total rated output of 24W, and Dolby Audio support. The OnePlus TV Y1S Pro has 2GB of RAM and 8GB of internal storage for apps and app data.
Software
The OnePlus TV 55 Y1S Pro, like Xiaomi's dual-UI approach, runs on Android TV 10 with the refreshed stock Android TV user interface as the primary UI, however with the addition of the company's Oxygen Play launcher. You can also download the OnePlus Connect app (available for Android and iOS), which allows you to use your smartphone or tablet as a remote control for your TV when connected to the same Wi-Fi network.
Verdict
Despite its low price, the Realme Smart TV X exudes a sense of quality. Although it may not be obvious from the outside, the TV X is a worthwhile choice when compared to its competitors in metrics such as display quality and user-friendliness. One point of concern is the TV X's processing power. However, in terms of overall value, the Realme Smart TV X is the smart TV to beat under Rs 25,000.
The Y1S Pro series from OnePlus has established the company in a significant price range, and the most recent 55-inch size option gives the company a big-screen Ultra-HD option at a reasonable cost to compete with options from brands like Xiaomi and Vu. The 55 Y1S Pro is a respectably capable television that competes with the competition in most regards, despite the fact that it does not support Dolby Vision and has a limited feature set.
GoWarranty's Extended Warranty Plan
When buying a television, always get a reliable extended warranty. Avoid inexpensive extended warranties with subpar service. Go Warranty's extended warranty plans are the best and most strongly advised for these. It is also recommended by well-known YouTubers like UdRawat. For your television to run without a hitch, GoWarranty offers the best extended warranty services. You will be given a 5-year warranty overall if you buy it for these televisions, with an additional 4-year warranty.