Extended warranties are quickly becoming one of the most important factors to consider when it comes to protecting household appliances. Today, extended warranties are one of the most popular enterprises all over the world. An extended warranty has several advantages, and everyone should use it without hesitation. Everyone should have an extended warranty policy.
You may have observed that sellers work hard to convince you to purchase an extended warranty when you purchase appliances or equipment from a retail shop. Have you ever considered its importance, even if you may have bought it based on the asset's value?
Say you need repairs because your refrigerator isn't working correctly. The technician finds that the compressor has to be repaired when he checks for faults. You discover that the manufacturer's warranty has already expired a few months after examining the user handbook and warranty card. A refrigerator is now one of the essential household appliances, therefore you should fix it as soon as you can, but it will cost a lot of money.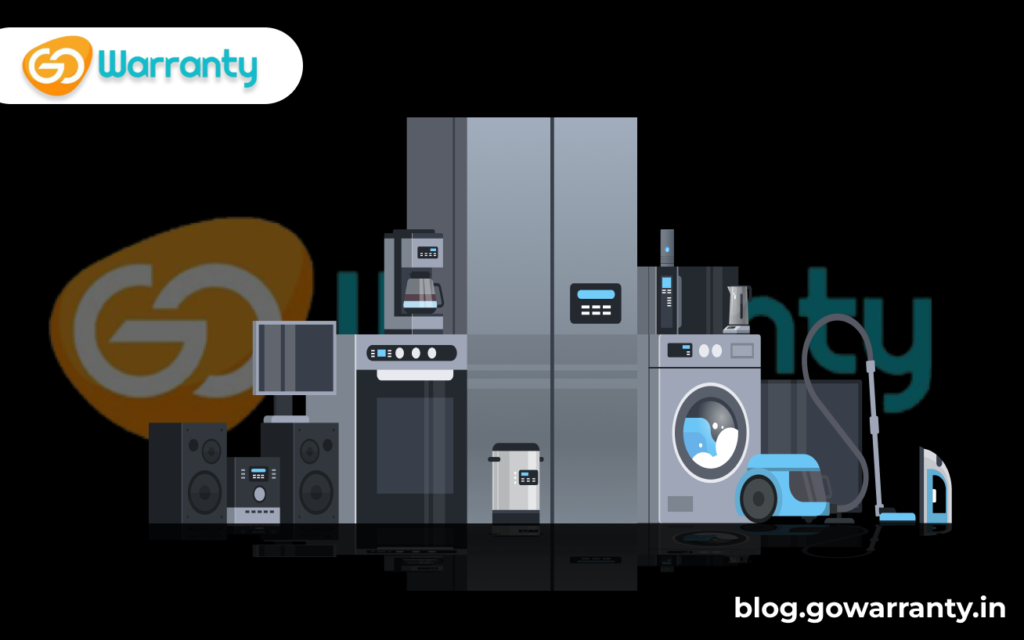 According to reports, billions of dollars have been invested on consumer protection plans for appliances, electronics such as washing machines, and air conditioners. One of the most important industries is extended warranty services. An extended warranty allows you to keep your appliance for a longer amount of time by offering warranty coverage that extends beyond the warranty period.
What exactly is an extended warranty?
Manufacturers typically provide a standard warranty on their products, which is essentially a commitment to fix or replace a product within a certain time frame in the case of a manufacturing problem. A service agreement that helps to expand or prolong this amount of time is known as an extended warranty. Simply said, if the manufacturer's normal warranty on your new air conditioner is one year, you may extend it to three years by purchasing an extended warranty for two extra years. Extended warranties are provided by service providers other than the manufacturer, and customers are frequently given the choice to include the additional coverage at the time of purchase or after the regular warranty expires.
What is the difference between a standard warranty and an extended warranty?
The primary difference between the standard warranty and the extended warranty is the duration of the warranty. Standard manufacturer warranties typically last one or two years, however an extended warranty lasts three to five years.
Why should you get extended warranty insurance?
When purchasing any electronic item, you spend a significant amount of time comparing the various models and their characteristics. Why? The product's longevity as well as its usage. However, you may observe that manufacturers give limited warranties on spare parts and components to reduce risk. An extended warranty insurance policy allows you to extend the manufacturer's benefits for longer periods of time. You may keep using your electronics and appliances without worrying about repairs or replacement.
Repair and replacement
All consumer items come with a manufacturer's warranty. This warranty is normally good for 6 to 12 months depending on the product. Extended warranty benefits include the ability to fix the asset even after the manufacturer's warranty has expired. Furthermore, if repair is not possible, replacement is available, according to the terms and conditions of your insurance.
Affordability
When purchasing an asset, consider not just the purchase price but also the operating costs and maintenance. Home appliances do require routine maintenance in order to function properly. The cost of maintaining your item is covered by extended warranty insurance. You may hire a professional without having to worry about the costs, reducing the likelihood of a breakdown.
Flexible options
Extended warranty plans give the ability to customise insurance coverage to meet your specific needs. For example, you may wish to select a policy that provides only three years of coverage. This may be customised to your requirements and the repairs that the item requires.
Free house visit for claim
Purchasing extended warranty insurance removes any expenses for inspection at the time of claim. You may be confident that your insurer will pay these costs, and all you need to do is file a repair claim.
Coverage up to invoice value
Extended warranty benefits provide insurance coverage up to the invoice value of your goods. This way, you can assure that the goods will survive for a long time. So, don't be concerned about malfunctions and repairs, but be sure to operate the asset in agreement with the manufacturer guidelines.
Purchase later
An extended warranty cover has the advantage of not having to be purchased at the time of the first purchase. Some extended warranty insurance firms additionally allow you to acquire it at a later period within six to nine months of the invoice date.
Benefits of Purchasing an Extended Warranty from GoWarranty
GoWarranty Extended warranties provide both peace of mind and customer satisfaction.
You can select it if you want to maintain your Extended Warranty for electronic appliances safe and functional for a longer period of time.
A GoWarranty extended warranty allows you to keep the equipment running smoothly and without problems.
Extended warranties for electronic appliances are available at very reasonable and low cost that are far less expensive than repairs to the device after the warranty period has expired.
Everyone has faced high repair bills on appliances, and service appointments for repairs are inconvenient and irritating.
Given the current situation, GoWarranty is gracious in providing the greatest range of extended warranty services for electronic products. Our services are customised to the specific requirements of the unique name. We provide extended warranties for washing machines, televisions, air conditioners, and mobile phones etc. because manufacturer warranties for all devices are extremely limited.