Panasonic Lumix DC-S5 II is the latest version of the company's mid-range full-frame stills and video mirrorless camera. It has a 24MP CMOS sensor with phase detection autofocus and uses the same L mount as Leica and Sigma. Panasonic also announced the DC-S5 IIX, a variant with a broader video feature set that will be available later this year.
What's New?
Phase detection AF
The biggest news is the inclusion of on-sensor phase detection, which Panasonic has never used before. Phase detection works by generating and comparing two views of the scene from slightly different viewpoints (typically by forming separate images that 'look' through the left and right sides of the lens). This allows the camera to establish an understanding of distance and depth in the scene, much like human vision, which uses two eyes separated from one another.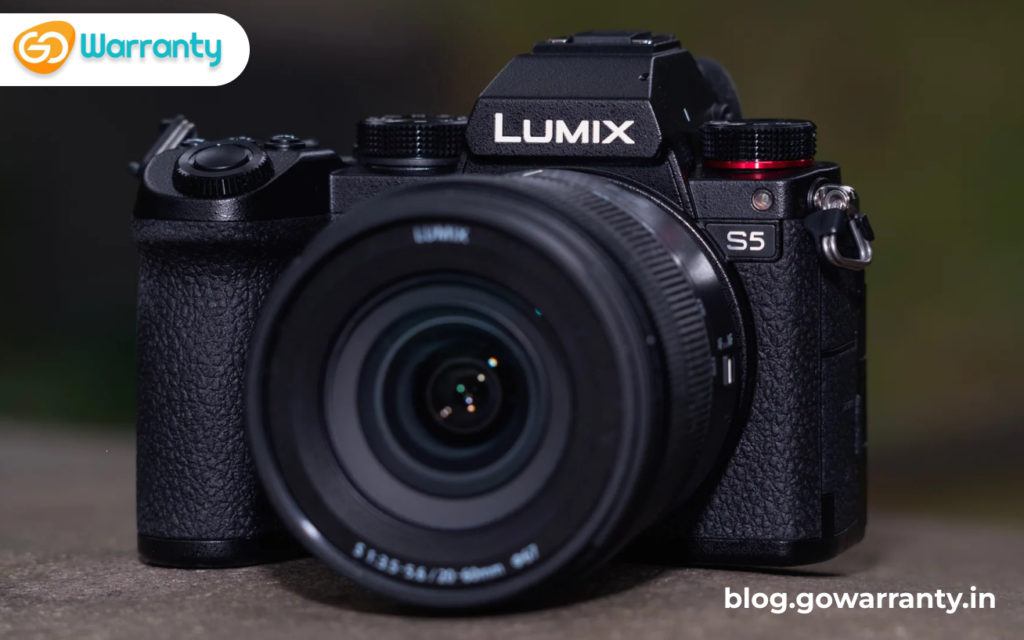 By comparing the two images, the camera can calculate how far it needs to drive focus to align the two perspectives, at which point the aligned subject is in focus. This is especially useful in video mode because it allows the camera to refocus to a different distance without overshooting and, more importantly, allows the camera to check for focus without having to move the lens. This means that phase detection can be decisive in situations where it must maintain focus because it can confidently do so.
Subject Recognition AF
Panasonic has combined its newly discovered depth awareness with an improved version of its current subject recognition tracking system, which has been trained to recognise both humans and animals, in the S5 II.
To maximise your success rate, there are three distinct recognition modes that narrow it down to your intended subject type. Human + Animal tracking mode is the most general, tracking any of the subjects it's been trained to recognise and, according to reports, prioritising animals. Human mode detects subjects in a hierarchy, with eyes being the most important, followed by faces, heads, and bodies; it will focus on the most important of these it can find. Finally, Face/Eye detection focuses solely on the eyes and faces in the scene.
In-body image stabilisation has been improved
Panasonic has also improved its image stabilisation system, promising twice the performance of the S5. It has adopted the branding 'Active IS' for its revised system, though it has not been very specific about how these improvements have been achieved. According to the company, its algorithms have been reworked, and the camera now assesses camera motion more precisely.
Upgraded Processor
The Panasonic Lumix DC-S5 IIX is powered by a new processing engine, the first product of Panasonic's L2 co-development project with Leica. The two companies collaborated to develop the new processor, which we can expect to see in future Leica models.
Video
Despite using a chip with similar 21ms readout times for its 16:9 footage, the Panasonic Lumix DC-S5 IIX improves on the S5. The ability to shoot full sensor height 3:2 'open gate' video is the most obvious addition to the camera's capabilities. This is available in resolutions up to 30p and allows you to crop into different aspect ratios or pan around the frame in post. There are also 6K options, in either the UHD-style 16:9 aspect ratio or the DCI-like 18.9:1 format.
Panasonic's competitors have increasingly added 10-bit capture ability in this class, but the S5 II goes above and beyond with a suite of support tools and features that aren't as common among the competition.
Anamorphic assistance
A good selection of tools to support shooting with anamorphic lenses complements the S5 II's ability to capture open-gate and 4:3 APS-C footage. The S5 II, like previous Panasonic models, can stretch the footage horizontally to provide a real-time 'desqueezed' preview for a wide range of squeeze factors. The camera can however plot safe-zone markers for various output aspect ratios over the top of this view, ensuring that you're capturing action in a portion of the frame that will be used in your video.
Body and Handling
The Panasonic Lumix DC-S5 IIX retains the original model's styling: it's a mid-sized, fairly squared-off design that has a very distinct SLR-like shape (when compared, say, to Nikon's Z-series cameras). Despite being the smallest model in the company's L-mount lineup, it has a plethora of external controls, including details like a dedicated AF mode switch that are uncommon at this level.
Despite its familiar appearance, the interior has been extensively redesigned or reworked. The addition of the fan to the camera's viewfinder hump is the most noticeable change. This is critical to the camera's claims of video endurance, but it is not intended to jeopardise the body's weather sealing. Aside from that, the Panasonic Lumix DC-S5 IIX gets a higher-resolution 3.68M-dot OLED viewfinder, an eight-way AF joystick (rather than the original S5's four-directional one), and a full-sized HDMI port.
Battery
The S5 II retains the previous version's DMW-BLK22 battery, which means it's also fully compatible with the same AC adaptor, DC coupler, and dedicated battery chargers as the Mark I. The S5 II does not include a charger and instead relies on the USB-PD standard to enable in-camera charging, operation, or operation and charging when connected to high-current power sources.
According to CIPA standard testing methods, the camera's battery life is a rather disappointing 370 shots per charge. As is customary, these figures vastly understate the number of shots you can usually expect (unless your shooting style is very energy-intensive). A 370 shot-per-charge rating should provide enough charge for a full day of shooting, but for longer shoots, keep a USB power source nearby. For viewfinder shooting, a power-saving mode provides a rating of 1,250 shots per charge.