Canon's mirrorless camera lineup for beginners and enthusiasts just got a little more crowded with the announcement of the Canon EOS R8. Despite its low price, the full-frame R8 borrows technology from its larger siblings, such as the R6 Mark II. It gets a lot of cutting-edge technology, such as uncropped 4K video and advanced autofocus. On a recent press trip to Charleston, South Carolina, we had the opportunity to test a retail-ready model. We were also able to test the new RF24-50mm F4.5-6.3 IS STM lens, which will be the R8's kit lens.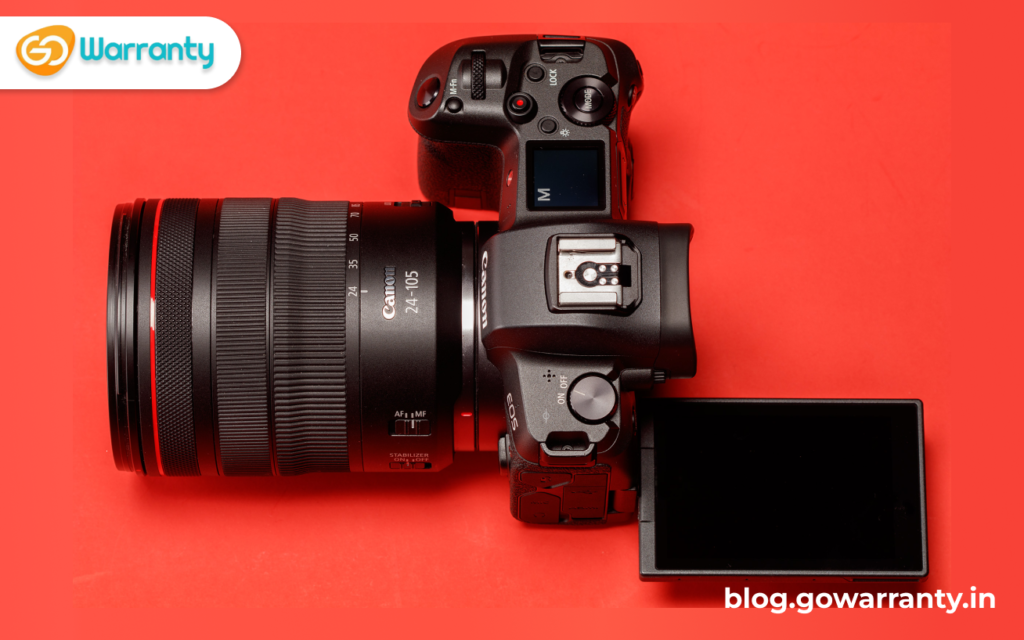 Overview
The R8 is priced at $1,499 (body only) in Canon's entry-level lineup, right between the EOS RP and the EOS R. And it costs the same as the R7, an APS-C camera. It has the same sensor as the more expensive R6 Mark II, which Canon designed specifically for that camera. This means that the advantages of the R6 Mark II sensor filter down to this more affordable body. It is worth noting, however, that it is not a stacked or backside-illuminated (BSI) sensor.
The R8 will benefit from Canon's higher-end models' autofocus advancements for both still photos and video applications. For example, you'll get Canon's impressive Dual Pixel CMOS AF for smooth video autofocus. And the R8 acquires the new autofocus features introduced in the R6 Mark II, such as Detect Only AF, which prevents the focus from shifting when your subject leaves the frame. When it comes to video recording, it's no slouch either, with uncropped 4K60p recording that's oversampled from 6K.
Design
The R8's body design is fairly standard for Canon. It will feel very familiar if you've previously shot with a Canon camera. The hand grip is nice and deep, making it easy to hold even for extended periods of time. Despite this, the camera is small. It weighs one pound, which is nearly half a pound less than the RP. It feels ridiculously light without a lens attached. When travelling, you won't mind keeping this in a bag or even around your neck as long as you use a compact lens.
Canon EOS R8 is the first in the R line to do away with the mechanical shutter. Instead, an electronic first curtain shutter as well as an electronic shutter are used. This results in six frames per second (fps) and up to 40 fps. Since there is no in-body stabilisation, you'll need to use a lens with stabilisation or a different camera. The R8 does have a self-cleaning sensor, which is useful for removing dust spots from images.
Autofocus
Canon has truly stepped up its autofocus game, with outstanding performance across the board. Many of the advanced autofocus features found in the company's professional-grade cameras have made their way down to the company's entry-level models. This has resulted in excellent value, even when they do not perform as well. And, indeed, that is the case with the Canon EOS R8.
Canon's AI autofocus is standard on the R8. It can detect subjects such as horses and other animals, humans, aircraft, and others automatically. The camera can also detect eyes automatically. You can even tell it whether to lock on and track the right or left eye. Canon has also introduced a new "Tap to select subject" mode. As there is no joystick, this essentially serves as a replacement method of changing subjects on the touchscreen.
Image Quality
So far, I've only examined jpeg files because none of our preferred editing software can open raw files from these new bodies. A more in-depth examination of image quality will follow. However, the overall image quality impressed me. I photographed almost entirely with the RF24-50mm F4.5-6.3, a low-cost kit lens. Even so, the images contained a lot of detail.
The dynamic range of the jpeg files also impressed me. Even at higher ISOs like 8,000, I was able to significantly increase exposure and shadows without seeing excessive noise. Shadows were much easier to restore than highlights, as is usually the case. However, I was able to recover the detail in slightly blown-out highlights perfectly.
Shooting Experience
Even for someone who does not frequently shoot Canon cameras, the EOS R8 is simple and easy to use. You can spend time exploring menus and fine-tuning settings, but you don't have to in order to get good results from the camera. The menus adhere to Canon's traditionally logical and straightforward organisation, and it comes pre-configured to meet the needs of the majority of users.
With 40 frames per second from the electronic shutter, burst shooting is nothing to sneeze at. I didn't photograph any action that required rapid bursts, so I didn't get to put this to the test on the trip. We hope to be able to do so in the future.
Video Features
Due to the fact that we only had two days to work with two different cameras (and two lenses), I concentrated entirely on still photography during the press trip. However, video is a highlight of this camera, and as a result, it has some impressive specs and features.
Despite its low price, the R8 is capable of 4K60p uncropped video that has been oversampled from 6K. If the quality is reduced to full HD, it can also handle 120p. It can record continuously for two hours if you have enough battery life and memory card space. Due to overheating concerns, shooting 4K60p will be limited to 30 minutes at normal room temperature. But at 4K30p, that limit vanishes.
Verdict
The EOS R8 occupies an intriguing position in Canon's R lineup. The company's entry-level segment, which sits between the RP and R and is priced the same as the R7, is quite crowded right now. However, Canon EOS R8 hits a sweet spot of affordable full-frame with enough advanced features to keep you satisfied for a while. Its 4K60p video, bursts at 40fps, advanced autofocus, and wide dynamic range make it an appealing option.
The R8 is a true hybrid camera due to its combination of stills and video features. Canon designed it for casual content creators, but it has plenty of room to grow for those who want to do more.