A good amount of money to protect your new air purifier may seem like a good deal, but what happens if it suddenly stops working due to an unknown reason? Will the damage be covered by the extended warranty? The truth is that it is conditional. Continue reading to find out the truth about extended warranty for air purifiers and whether they're worth thinking about the next time you "add to cart" or swipe your credit card.
What exactly is an extended warranty plan?
An extended warranty is a service agreement that includes the repair or replacement costs of a qualifying air purifier when something goes wrong. They can be found in a variety of products. They are most common associate with large air purifiers (think refrigerators, stoves, and washing machines).
The terms and conditions of numerous extended warranties can vary significantly. Some may only be valid for one year, whilst others may cover your air purifier for five years or more. Some will only pay for the expense of repairs, while others will provide a full refund. There's also the question of what types of repairs have been cover and whether you have to pay additional costs such as deductibles or shipping costs, to use that coverage.
GoWarranty's Extended Warranty for Air Purifiers
GoWarranty's Extended Warranty provides a comprehensive, trouble-free service extended warranty for air purifiers that serves as a one-stop shop for all post-purchase concerns. In a nutshell, the services plan includes the following:
End-to-end support for all customer needs, including maintenance, hardware and software troubleshooting. Coordinating warranty requests, as well as carrying out complete repairs (such as service costs and spare parts, among other things) of gadgets and air purifiers. Which is not typically provided in a typical Air Purifier insurance plan.
With a "No Questions Asked" policy regarding how the device failed, or the requirement to produce the original Invoice.
Other unique service features include free pick-up and drop-off services, device tracking, and so on.
Advantages of an Extended Warranty for Air Purifiers
Extended warranties provide numerous advantages, such as ongoing protection for that "problematic" air purifier. Here are some for extended warranty for air purifiers.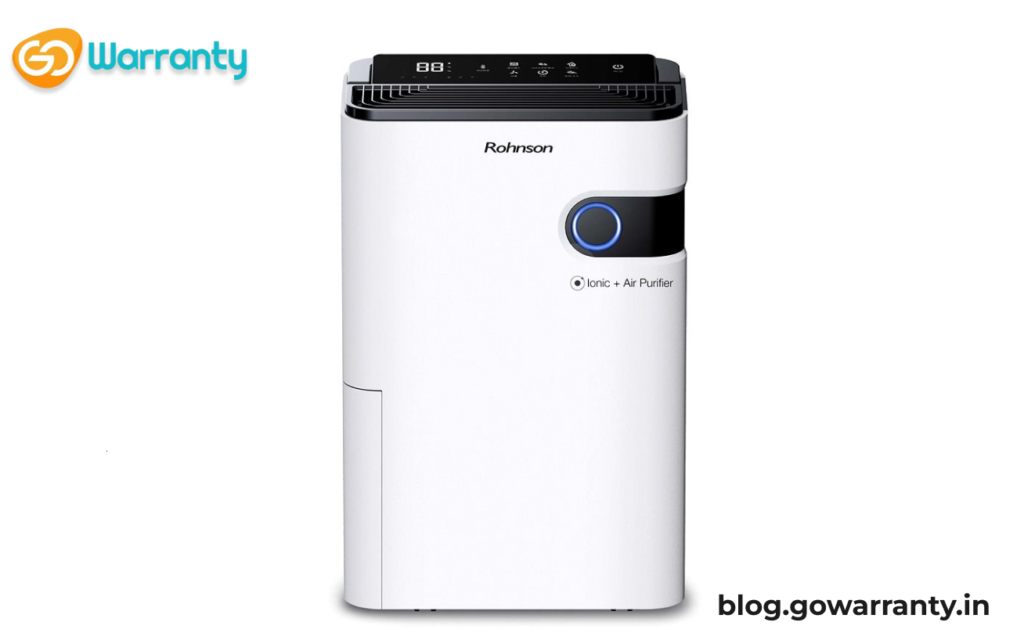 Peace of Mind
If your air purifier breaks and the problem is cover by your warranty, you may only be require to pay a small deductible, the insurer will cover all other repair costs, regardless of how large they may be. The manufacturer is unable to repair your air purifier, you will be reimbursed for the purchase price so that you can purchase a replacement.
Customizable Protection
While the underlying terms and conditions (what is and is not covered) of an extended warranty are fixed, you do have a choice in programme length. Depending on the air purifier and the price. You may choose an extended warranty that lasts one year, three years, five years, or longer.
Pricing Up Front
When you choose the warranty, you'll know exactly how much you'll pay for it from the start. Most warranties require you to pay the entire amount at the time of purchase, so you'll pay one fee and be covered for the duration of the warranty. There are no hidden fees or maintenance fees.
Professional Repair
Whether you purchase an extended warranty from the manufacturer or a third party. You can be confident that any repairs will be performed by a qualified technician. Third-party insurers frequently work with local air purifier repair specialists who will come to your home to perform the service.
Valid for the duration of the warranty period
While it is true that many air purifiers can last the entire expected lifespan, there are always exceptions. A significant advantage of an extended warranty is that it protects you from repeated repair bills if you purchase a problematic air purifier. Even if the machine malfunctions several times during the warranty period. Your insurer will cover all of your claims (or possibly get a refund of the purchase price of the appliance so you can buy a new one).
Possibility of Transfer of Plan
Depending on the terms and conditions of the warranty, you may be able to transfer it when you sell or give away your appliance. This added benefit will allow you to achieve a higher price on the secondary market and provide potential buyers with the peace of mind you once had.