Every brand creates amazing appliances and gadgets, which are then sold very effectively and profitably by retailers, but what about you? Are you making the most of your money as a buyer? You need to be concerned about extended warranty.
Nowadays, whether it is an electronic device in a home appliance or a gadget, all of these have become absolute necessities and play a vital role in our daily lives. Furthermore, when one of our devices stops working, it disrupts our entire day until it is repaired or, worst case scenario, you end up purchasing a new one. This will cost you a lot of money or will put a burden on your finances. It is also inconvenient to look for a genuine or authentic service engineer. It is not an easy process to obtain assistance from a specific brand or service engineer.
Nonetheless, you do not need to be concerned because GoWarranty is on your side. GoWarranty's extended warrantyfor the televisions and repair services for all your television. You can also concentrate on your important work because GoWarranty will make things easier for you.
How does it work?
GoWarranty will replicate and extend the manufacturer's warranty on electronic devices, which means that if your device stops working due to a malfunction, GoWarranty will repair or replace it for you if it is not repaired within the specified time frame. They will cover all of the costs associated with repairing your appliances.
GoWarranty's extended warranty plan is for a wide range of electronic devices such as smartphones, laptops, tablets (Android or iOS), air conditioners, digital cameras or DSLRs, washing machines, televisions, and kitchen appliances. You must choose an extended warranty from GoWarranty's website within 9 months of purchasing the appliance or gadget. It is a digital process that does not require any paperwork.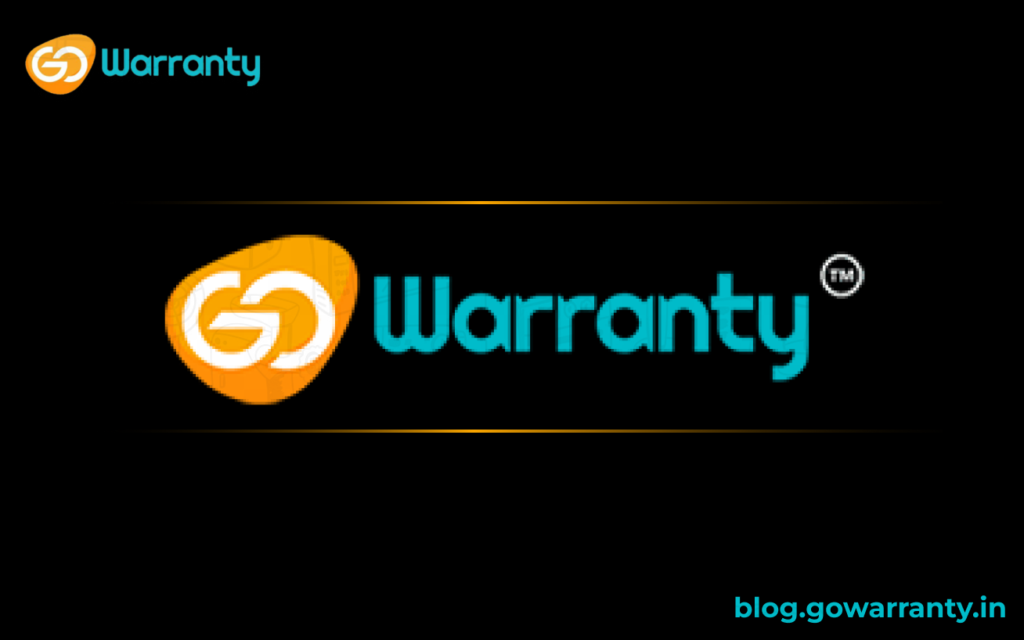 GoWarranty provides a completely cash-free experience with no hidden fees or charges. The brand offers free pick-up and drop-off service. When your valuable device stops working during the extended warranty period, the GoWarranty team will come to your home, repair or service it, and return it to you at no additional cost. They want to be India's most recognisable and valuable service brand. Furthermore, the most important aspect is that no extensive paperwork is required because this is not general insurance, GoWarranty provides a simple process for filing a service request, eliminating the need for the lengthy verification process.
Simply provide them with a copy of the purchase invoice that includes the IMEI/Serial number. Trained professionals service or repair the devices with brand-authorised mechanical and spare parts. This ensures the devices' long-term performance, allowing you to focus on what is important to you. Your ownership experience is completely guaranteed because the full value of the device is covered until the end of the plan. They cover all costs and do all of the legwork required to repair your device.
Why isn't the manufacturer's warranty sufficient?
Consider this. You've had a fantastic two years with your new television. Your television's motherboard is having many problems at the start of the third year. Unfortunately, the company warranty card states that the warranty period was for two years total. You now have no choice but to pay a hefty repair bill. Not to mention the hassles of contacting the company's authorised service centre until your machine is repaired. There will be no such issues if you have an extended warranty. You can rest easy with GoWarranty's extended warranty for the television.
Advantages of Extended Warrantyfor the television
Lowest possible cost
Repairs and damage to your television cause hardship and inconvenience. While these are not do-it-yourself repairs, they do require the services of trained professionals. These devices ensure that you can enjoy your chores while keeping them simple to use. Insurance coverage is available for a low monthly fee. In other cases, any repairs will drain your bank account. GoWarranty's extended warrantyfor the television ensures that genuine spares are used and that repairs are performed at authorised service centres. This reduces the likelihood of further breakdowns.
Complete protection
You can get insurance at your fingertips by using an online extended warranty service. This facility offers comprehensive coverage for repairing your appliances. It includes the cost of spare parts as well as labour charges, which would otherwise cover the high cost of your device. So, in order to have a trouble-free usage experience, purchasing extended warranty insurance will save you money in the long run.
Protection up to the invoice value
Using extended warranty insurance ensures that you have an adequate amount of insurance cover, i.e. up to the invoice value, when your device requires repairs. Adequate coverage that extends until the purchase price of your device ensures that you make the most of its useful life.
Duration as per usage
The flexibility of your insurance coverage is one of the GoWarranty's extended warranty for the television plan's benefits. These policies can be purchased for up to four years. If you decide to keep the appliance for another two years, you can purchase a two-year extended warranty. The duration is solely determined by the usability of your products.