GoWarranty takes pride in providing excellent service and is willing to put our money where their mouth is. They guarantee that your gadget will be repaired as well as returned to you within the time frame you have specified. If unable to repair the device within the time frames specified, they will replace it with a new or refurbished device that has equal or equivalent features.
Our appliances breaking down disrupts our daily lives and throws us off budget and schedule. When something goes wrong with your device, it is a time-consuming process to contact the manufacturer or a service engineer. Don't worry GoWarranty offers extended warranties and repair services for your electronics and appliances. As a result, you will be able to focus on what is most important to you.
What Is GoWarranty's Extended Warranty Service Agreement?
The manufacturer's warranty is replicated and extended by GoWarranty's Extended Warranty Service Agreement. This means that if your electronic appliance or gadget malfunctions or breaks, they will repair or replace it for you while covering all costs. They handle all follow-ups, transportation, and part procurement, as well as the legwork required to repair it.
GoWarranty covers all of your home appliances, kitchen appliances, and gadgets, including the following: Air Conditioner, Air Purifier, Audio System, Electric Fan, Geyser, Home Theater & Soundbar, Electric Iron, Room Cooler, Room Heater, Television, Vacuum Cleaner, Washing Machine, Blender, Coffee maker & Grinder, Dishwasher, Electric Kettle, Food Processor, Juicer Mixer Grinder, Microwave oven & OTGs, Refrigerator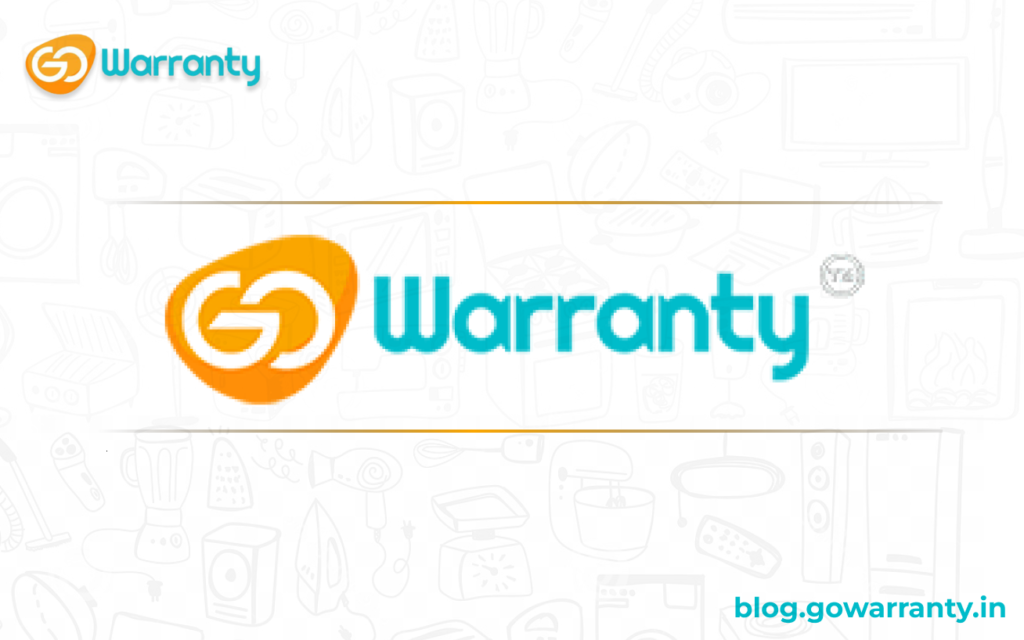 You have the option of protecting your device for an additional four years. The length of the available extended warranty is determined by the device's normal life cycle. Please keep in mind that the total term of the manufacturer's warranty and Extended Warranty does not exceed 5 years when purchasing Extended Warranty for your device.
What Service do they provide?
GoWarranty provides an entirely cash-free experience. There are no additional costs or fees.
Their free Pick-up as well as Drop service is the best in GoWarranty. 
If your device fails during the extended warranty period, it will be picked up, repaired, and returned to you.
GoWarranty provides a simple and straightforward claims process.
Only authorised Service Centers will be able to repair all devices. Certified technicians will work on your devices, and genuine spare parts will be used for repairs.
Things to keep in mind before purchasing GoWarranty's Extended Warranty
1. They will gladly assist you as long as your plan is active and has not expired. Furthermore, the malfunction must have occurred during the Extended Warranty period and not prior to it.
2. Faulty accessories or consumable items are not covered. Their website contains a complete list of these items.
3. The device must have a manufacturer's warranty of at least 12 months in India.
4. Before purchasing the extended warranty, please ensure that you do not modify it, perform repairs or replacements in any form (authorised or unauthorised), or use it commercially. All of these actions void the manufacturer's warranty and, as a result, the extended warranty. The extended warranty is non-refundable in such cases.
5. They will not be able to cover devices purchased outside of India. However, if the device you purchased in India breaks down while you are travelling abroad, they will cover it.
6. Malfunction must not be due to normal wear and tear.
7. Ensure that your device invoice is electronically generated (printed) and includes a complete tax breakdown. In the case of manual or fraudulent invoices, GoWarranty & Services LLP reserves the right to reject requests.
8. Go Extended Warranty covers any issue in the device that occurs organically, or "on its own" and without the interference of any external source.
This means that issues such as physical damage, liquid damage, power surges, rusting and corrosion, and so on are not covered by the programme, even if they are covered by the manufacturer's warranty.
9. International Coverage – If the device fails while travelling, they will still cover it. You can have it repaired at a service centre in another country; they will reimburse the invoice costs. Alternatively, you can ship it back to India, and they will pick it up, repair it, and return it to you.
10. The extended warranty plan can only be obtained for appliances or gadgets purchased within the last 9 months. The customer must activate the warranty within 90 days of purchasing it. If the extended warranty plan is not activated within 90 days of purchase, the warranty stands void.
Cancellation Policy
GoWarranty's Extended Warranty purchased from GoWarranty website can be cancelled without any reason within 30 days of purchase. When the extended warranty service is cancelled, no charge will be deducted from the amount paid for it, and the entire amount will be refunded.The Customer can't cancel the service after 30 days from the date of purchase.
If the Customer makes a request knowing it to be false and/or dishonest in terms of the value or amount of work or otherwise, this Service Agreement is deemed to be cancelled from the start without a refund, and the Customer must return all request payments received up to the point of cancellation, including any shipping or other ancillary charges incurred by the Company. Cancelling or refunding a plan with a special discounted premium is entirely up to the discretion of GoWarranty. The extended warranty and Damage Protection plans are non-transferable. Please make sure that the owner's information is correct and up to date.