PC gaming can be expensive, and even entry-level hardware can be extremely costly. The HP Victus 15 is a low-cost ($799 as configured) gaming laptop with serviceable but limited specs like an Nvidia GeForce GTX 1650 GPU and an Intel Core i5-12450H CPU. It also has a 15.6-inch display with a refresh rate of 144 Hz and a resolution of 1920 x 1080, as well as a clean design that can blend into any environment. According to the tests, the Victus 15 can handle most modern tiles in 1080p at high or medium settings. Other, more expensive HP configurations than the one we tested have better GPUs but cost more.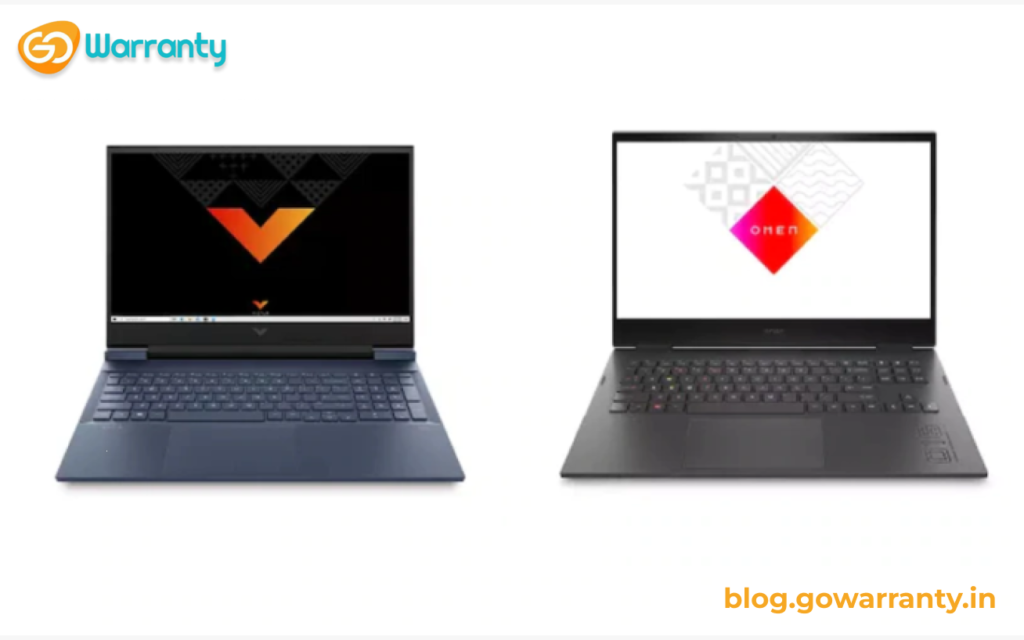 Design
The HP Victus 15 was reviewed in dark silver, but it is also available in white and blue. The chassis is smooth, with a large, prominent, reflective V in the centre. Victus is written beneath it, between the hinges, in case the V didn't give it away. The vents are located in a large cutout on the back of the Victus. There are grated vents under the laptop, near one of its feet. There are two speaker cutouts on either side near the feet.
The design is subtle enough to work in an office or gaming environment. It's a little more mature than the edgy, red and black design that was popular just a few years ago. The Victus has a power adapter port, a USB Type-A port, an SD card slot, as well as a 3.5 mm headphone jack on the left side. An HDMI 2.1 port, another USB Type-A port, Ethernet, and a USB Type-C port are located on the right side.
Gaming and Graphics
Our HP Victus 15 configuration included an Intel Core i5-12450H processor and an Nvidia GeForce GTX 1650 with 4GB of GDDR6 RAM. Despite having a GTX graphics card, the Victus can play less-demanding modern titles at high settings. Most games, however, will require you to reduce the settings to medium.
Control (medium settings) at 1080p impressed me with its relative smoothness. The game averaged 42 frames per second, only dropping to 30 during intense action. I couldn't use DLSS, which would reduce the GPU's workload, with a GTX 1650 because it's only available on higher-end GPUs.
Performance
We put the HP Victus 15 through its paces with an Intel Core i5-12450H processor, 8GB of DDR4 RAM, and 512GB of SSD storage. Although the Victus 15 underperformed in most gaming benchmarks on high settings, it performed better in some of our productivity tests. In Handbrake, the Victus took 8 minutes and 9 seconds to transcode a 4K video to 1080p. In the meantime, the Acer Nitro was the fastest with a time of 5:59, just beating the HP Omen's time of 6:01. At 10:36, the Asus TUF Gaming 17 took the longest. The HP Victus 15 copied 25GB of test files at a rate of 741.24 MBps on average.
Display
Our HP Victus 15 configuration included a 15.6-inch display with a refresh rate of 144 Hz and a resolution of 1920 x 1080. One of the first things I did was start Doctor Strange and the Multiverse of Madness to see how the bright, colourful film performed on the Victus. The image quality was adequate for a 1080p display, but I've seen better. Although the brightness was sufficient, some of the film's whites and shimmering colours were occasionally overexposed.
The display, on the other hand, is ideal for 1080p gaming. When I played Control on medium settings, I didn't have access to ray tracing, but the game still looked stunning. As Jesse exited a dark elevator, I could appreciate the brightness of each light fixture hanging above him. The display's anti-glare effect also worked much better when gaming than when watching content, as there were no reflections to distract me from my experience.
Keyboard and Touchpad
The keyboard on the HP Victus 15 was adequate. It has some feedback, which makes typing easier for me. I scored 65 words per minute with 95.86% accuracy when I tested my typing skills on 10fastfingers. Despite including a number pad and slightly skewing the letter keys, I scored in the ballpark.
The touchpad was also quite large at 4.9 x 3.1 inches, but I wish it felt a little more comfortable. Although the touchpad doesn't feel harsh and has a responsive clicking mechanism, I'd like to see more differentiation between the palm rest and the touchpad.
Audio
Apart from the audible kicks from the Bang & Olufsen speakers, the HP Victus 15's volume will not rock your world. When I played Mndsgn "Use Your Mind," I could hear every synth, thump, and lyric. There's a speaker above the keyboard as well as two speaker cutouts on the bottom, which could explain why the instrumentation was so clear. However, I prefer my music loud, as well as I wish the Victus' speakers could accommodate this. Those looking for volume may want to consider one of the best gaming headsets.
Battery Life and Webcam
The HP Victus 15 lasted 4 hours and 47 minutes on our battery test, which included streaming video, browsing the web, as well as running OpenGL tests over Wi-Fi with the display at 150 nits of brightness, so, like most gaming laptops, you would like to keep the power brick nearby even when you're not gaming.
The HP Victus 15's 720p webcam is incapable of capturing any details. I took a picture of myself in my room, and the poor quality reminded me of MySpace days, when photos like these were the norm. My braids resemble dreadlocks, and the Neil Adams Batman poster in the background is so pixelated that no one's faces can be seen.
Verdict
Given its $799 price tag, the HP Victus 15 has a lot going for it. One of the best gaming laptops under $1,500 (if you want to go even lower), it has an i5-12450H CPU that keeps it competitive in terms of productivity performance. Moreover, despite having an older GTX 1650 GPU, it can handle most modern 1080p titles at high or medium settings, though you may need to reduce to low on occasion. However, in order to get a gaming laptop this cheap, you must make sacrifices. The display is also a little underwhelming, and components such as the webcam and speakers could be improved.