Folding smartphones are very popular right now, and Honor's 2023 Magic Vs sets the standard with this Samsung killer. The Honor Magic Vs was also introduced at MWC 2023, and it is a truly exceptional device for a variety of reasons, not just the incredible engineering that has gone into the design. Keep reading to find out what we think of Honor's new foldable phone and whether it's a Samsung slayer, leaving the Z Fold 4 in the dust.
Display
Both displays perform admirably. This is most likely due to the high refresh rates and impressive OLED displays. Touch input was responsive, and haptic feedback was intuitive without being intrusive or annoying.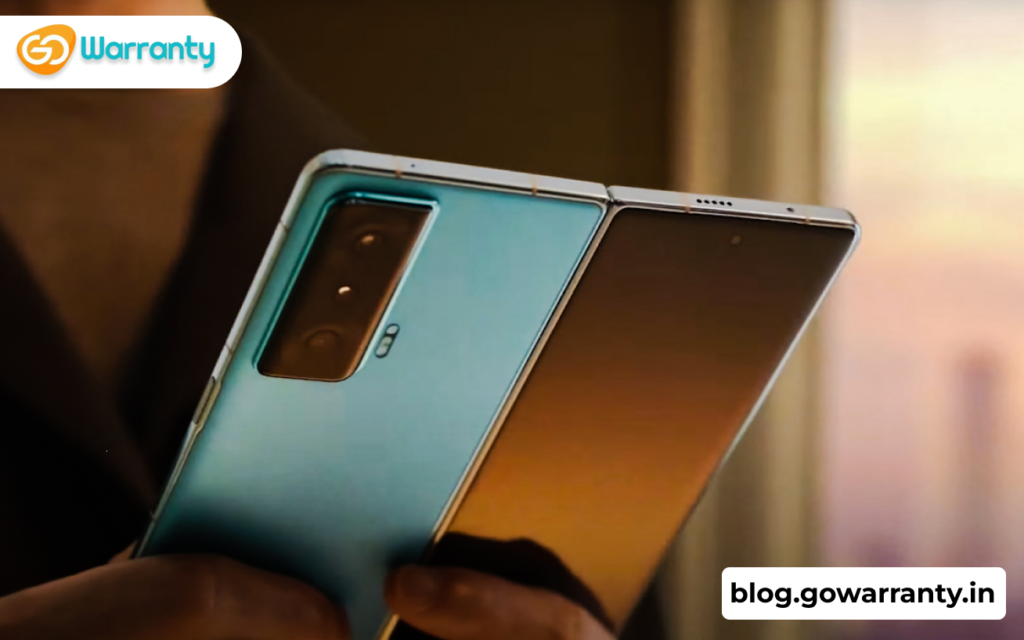 Due to the large interior screen, this phone excels at absorbing media. I mean, movies and TV shows look great on the outside screen as well, but there's no reason to use that for movies when there's so much internal OLED real estate waiting to be unfurled. My typical Amazon Prime test resulted in a 45-minute rabbit hole of watching various movie snippets, all of which were superbly reproduced.
Colours are vibrant, and dark tones are handled well by OLED displays, which an IPS display will never achieve. I enjoyed reading graphic novels on the Kindle app's large internal screen. They appear luxurious without being oversaturated. I prefer reading websites on the interior screen to reading them on a standard smartphone screen. It provides almost tablet-like screen space, making things appear less cluttered. It's a pleasant experience.
Software
I've been using Honor devices for a while now, both before and after the Huawei split, so I'm familiar with the nuances of the Magic software. We're up to date in this regard because the Vs runs Magic OS 7.1, which is based on Android 13.
New Honor users may notice some minor differences between stock Android and Honor. Honor, for example, relocates the Network symbol in the status bar to the left side of the screen, which may confuse some users at first. You only need to shift your gaze to the left an inch or so, but it's important to recognise that these changes exist.
Another software feature that Android lacks, but Magic OS does, is the lock screen lock toolbar, which can be access by swiping up from the lock screen. This is present on other Honor smartphones besides the Vs, and I find it just as inconvenient. In my opinion, the software is adequate, with some excellent new software features, though newcomers to Magic OS may notice the odd difference here and there.
Battery
Honor has made certain that you have enough power to keep your phone running all day. In theory, and depending on your usage, the 5000mAh battery should last between one and one-and-a-half days. Remember that the more powerful your phone, the less time you'll get out of the battery.
The OLED screen, on the other hand, almost certainly helps with battery life because it does not use power to display black tones, whereas an LCD screen will power all pixels on the screen regardless of whether they are needed. If you use your phone in dark mode with dark themes, as I do, you should notice a slight improvement in battery life with any OLED handset.
Overall, with regular use of a variety of daily tasks such as email, messaging, taking photos as well as recording video, playing word games, streaming some music, and using social media, the battery lasted about one and a quarter days before needing to be charged. The 66W charge takes care of that quickly (and beats the Z Fold 4's hilariously slow 25W charge). So, in my experience, the battery holds up well for a phone where you're switching between screens frequently and with regular use.
Camera
I'm happy to share that the Honor Magic Vs takes excellent photos and records video. The camera makes use of Sony's IMX800 sensor, which was first seen in the Honor 70 last year. I'm glad it's still there, because the main camera produces some beautiful image. Similarly, the UltraWide/macro sensor works flawlessly. Due to the level of detail retained in the resulting image, I was very impressed with the macro.
Honor's AI camera technology allows the camera to perform well in low-light situations. Night mode is excellent, but zooming in causes a slight smoothing of the image. The 3x optical zoom works well as well. Even the selfie sensors are impressive.
Video is also excellent, and electronic image stabilisation can keep video steady even with shaky hands. My hands are trembling, but I managed to get some nice smooth video while holding the camera still. Similarly, walking around filming is smooth and steady.
Audio
Generally, smartphone external audio is sloppy, with shrieky, tinny treble dominating, while the mids are drown out by the shrillness and the bass is completely absent. The Honor Magic Vs, on the other hand, has the best external speakers I've heard on a smartphone.
Yes, this is a bold statement, but the sound effects in the 3DMark Wild Life testing blew me away. I was sitting mouth agape, blown away by the benchmarking taking place before my eyes and ears before I even listened to any music or watched any movies. If I could insert a laughing emoji here, I would, but I'm not Bing's AI, and we can't. Aside from the frivolity, the IMAX certification is well deserved, as the dual stereo speakers provide excellent sound across all frequency ranges. I must admit that I was genuinely surprised by how good the speakers are.
Verdict
Do you want a smartphone that folds? Look at Samsung's Z Fold attempt, laugh at how it resembles a wedge of cheese, and then do yourself a favour and buy a Magic Vs instead. It looks fantastic, has incredible engineering on the foldable aspects and the innovative hinge, two stunning screens, plenty of processing power, and a brilliant camera. If you don't like it, I'll eat my entire hat collection.
Honor once again demonstrates that it is a tenacious brand, not afraid to take risks as well as kick sand in the faces of big smartphone brands like Samsung, and for that, you have to love 'em.