Does the name "Acer" bring back thoughts of powerful yet reasonably priced gaming laptops? If not, it should be. Especially given that Acer has been manufacturing competitive gaming laptops for well over a decade. But we're not discussing old news. Even today, Acer lives up to its reputation. Since its introduction a few years ago, the Acer Swift X Intel has been a competitive laptop in the mid-size gaming laptop space.
However, with the company's announcement at CES in 2023, the laptop's name will no longer include the word "Intel." Why? This model of the laptop features an AMD Ryzen processor. Don't be fooled by the low price; the Acer Swift X delivers exceptional speed and performance without breaking the bank. With the next generation on the way, we'll go over all the important details about this laptop, including the current generation's specs and features, as well as what to expect from the upcoming release.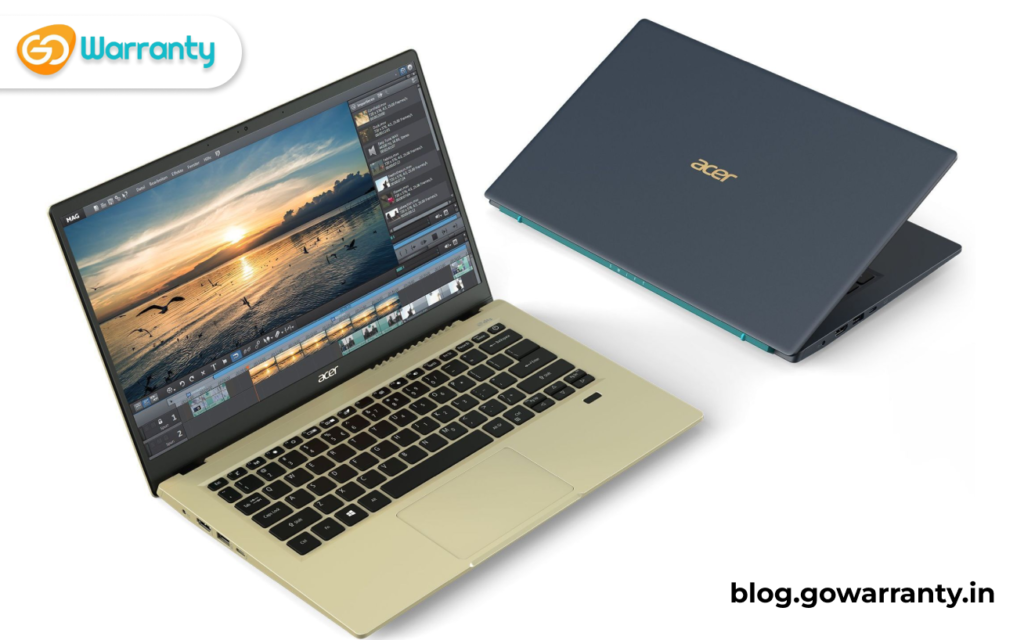 Release Date and Price
This incredible laptop has top-tier specifications, including a stunning WQXGA display and powerful Nvidia graphics. What's more, the best part? It will be available in stores near you in April 2023. This laptop, which was originally priced at $1,099.99, continues to provide unbeatable value for its high-end features.
If you look hard enough, you should be able to find this laptop for much less than the MSRP. But be cautious! The version announced at CES 2023 will not be available until later this year. For the time being, the Ryzen edition is the most recent.
Design
This laptop's unique foldable design is one of its most notable features. The Swift X, unlike many other laptops, lifts the main chassis off the desk to boost airflow and keep the system cool even when performing demanding tasks. Due to this design, the exhaust is located beneath the screen, which can get hot at times, but it's a small price to pay for the performance on offer. The hinges are sturdy and secure to the screen, so it can be adjusted according to you.
Acer has created this laptop with precision and innovation, delivering an incredible computing experience that is sure to impress every user, particularly students. The slim and lightweight design is both fashionable and practical, making it ideal for those on the go. The all-metal exterior exudes luxury and sophistication, while the slim bezels provide a visually stunning experience that will leave you speechless.
Display
The 14-inch display offers a vibrant and stunning viewing experience, which makes it perfect for gaming, watching movies, or simply browsing the web. This laptop stands out from the crowd thanks to its powerful performance, sleek design, and excellent portability. You'll be astounded by its capabilities and experience unprecedented levels of efficiency and productivity.
Furthermore, this laptop is intended to impress with its unique combination of performance, portability, and style. With a weight of only 3.1 lbs, this is an excellent choice for anyone looking for a powerful machine that is easy to transport. The laptop is built to last, with a solid screen and a keyboard deck that is both flexible and responsive, and it has a full-aluminium construction that is both durable and eye-catching.
Keyboard
The keyboard on the laptop now has an air inlet to allow for even more airflow. This, combined with the larger screen, results in a laptop that is wider and taller rather than thicker. It is also intended to be user-friendly.
Performance
This laptop provides lightning-fast performance and stunning visuals, allowing you to immerse yourself in your favourite games like never before. The Swift X also has a quick refresh rate and response time, which reduces input lag and ensures that every movement is captured precisely. Furthermore, with a long battery life and an efficient cooling system, you can game for hours without fear of overheating or losing power.
Connectivity
This laptop's input/output (IO) is excellent, with a variety of ports including USB, USB-C, HDMI, an audio jack, as well as a lock. The laptop also includes a barrel-plug charger, but it can also be charged such as through USB-C, which supports video. There isn't a card reader or an infrared camera, but there is a standard webcam at the top of the screen and a finger sensor beneath the arrow keys.
Audio
Acer Purified Voice with AI Noise Reduction is also available on the Acer Swift X 2023. During video calls, this technology uses artificial intelligence to remove background noise and deliver clear, crisp audio. This technology ensures that your voice is heard loud and clear, whether you're in a noisy coffee shop or at home with family.
Video
The Swift X 2023 has a 1080 FHD camera that is ideal for video calling. The camera delivers high-quality imagery even in low-light conditions thanks to Acer's TNR (Temporal Noise Reduction) technology. This makes it ideal for video calls in any lighting condition, whether in a well-lit room or a dimly lit area. Furthermore, you should have a laptop to keep up with your creativity and ambition.
Battery
Acer has ensured that the increased power consumption has no effect on battery life by increasing the battery size by an impressive 29%, allowing you to work and play for hours on end.
The icing on the cake? The ability to upgrade to an Nvidia GeForce RTX 4050 GPU elevates your gaming and graphic design experience. The performance improvements with the Nvidia RTX 40 series laptop GPUs will astound you, making this laptop an excellent choice for children.
Verdict
Buy it if
You need a powerful laptop, this is the one to get. This laptop has powerful AMD Ryzen processors and NVIDIA GeForce graphics, making it an excellent choice for demanding tasks like video editing, gaming, and more. If you need a laptop for work or play, this is an excellent choice.
Don't buy it if
You're looking for a low-cost laptop because this is a premium laptop with a premium price tag. There are cheaper laptops available that may better suit your needs if you're looking for a more cost-effective option. The 14-inch display on this laptop is a good size. However, if you need a laptop with a larger display, this may not be the best option.