Have you ever considered living without technology, even for a day? We live in an innovative and technological age. In one way or another, technology is used in daily operations. These technologies have permeated every aspect of your everyday life, from your smartphone to the washing machine you use. Your efforts and time are both reduced by these technological advancements. But you know what we've got the solution through GoWarranty Extended Warranty Plan. But what if you have to chase down the repair shops every time it breaks down? Because you did not choose to prolong the device's protection, you wind up wasting both valuable time and money.
GoWarranty is a service provider that serves as a one-stop shop for damage protection, warranty options, and post-sale services for significant appliances and technology. With little paperwork and for a reasonable cost, the organisation can renew the protection on your electronic gadgets and repair them. GoWarranty Extended Warranty has introduced an innovative product line, including:
How GoWarranty Works?
The manufacturer's guarantee on electrical products will be replicated and extended by GoWarranty. If your gadget breaks down and stops operating, GoWarranty will either fix it for you or replace it if it can't be fixed within the specified time frame. They will pay for every cost associated with repairing your appliances.
For a wide range of electronic products, including mobile phones, laptops, tablets (Android or iOS), air conditioners, digital cameras especially DSLRs, washing machines, TVs, and kitchen appliances, GoWarranty offers extended warranty coverage. Within nine months after buying the appliance or gadget, you must choose an extended warranty on the GoWarranty website. It is a computerised process, so there is no hassle with paperwork.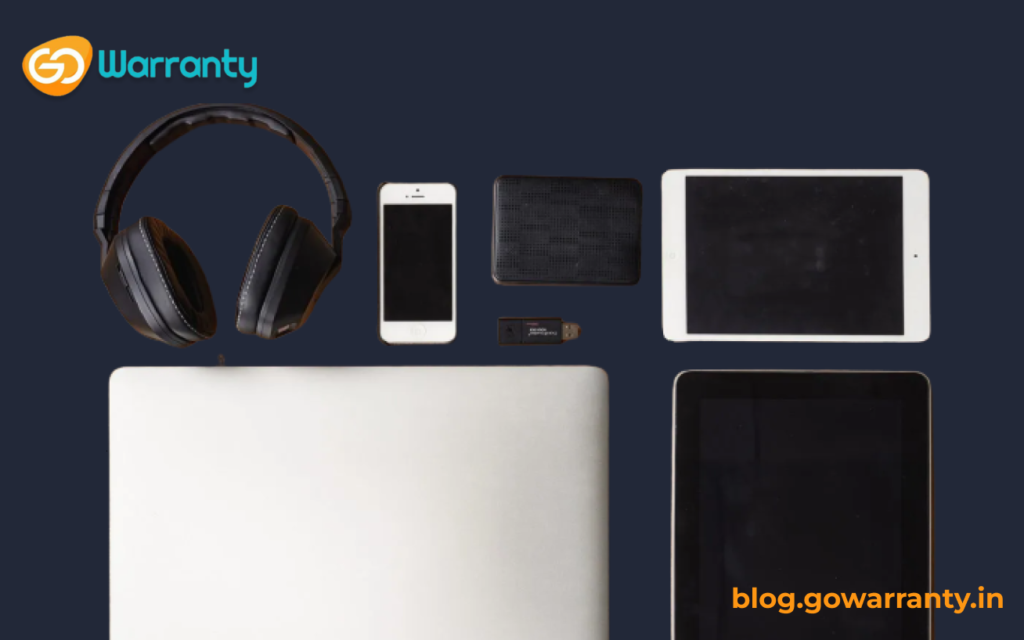 GoWarranty provides a completely cashless service with no additional costs or fees. The company offers a free pick-up and delivery service. When your priceless equipment breaks down while it is covered by the extended warranty, the GoWarranty staff will come to your door, repair or service it, and then deliver it back to you at no additional cost.
Advantages of having GoWarranty's Extended Warranty
Authentic Repairs: You will have the advantage of tracking the entire process as your gadget is serviced at approved service locations.
Hassle free services: GoWarranty is at your disposal; you do not need to hop from one service centre to another.
Customer Retention Rate 4.9/5.0: Due to its services and happy customers, GoWarranty is one of India's Top Rated websites.
PAN India Reach: We can be reached by calling or clicking in more than 20K Indian pin codes.
Completely Cashless: There is no need to run to the ATM because the transaction is entirely cashless.
Guarantee of repair or replacement: Because we know you can't go without your device for very long, we promise to fix it and send it back to you within a certain period of time. We will provide you with a replacement if we are unable to fix the gadget within the allotted period. Free of charge.
No Depreciation: Until the end of the plan, we'll cover the entire value of the gadget.
This basically summarises GoWarranty's fantastic value proposition.
Accidental Damages
The processing of claims involving warranties from manufacturers and merchants takes time. The user frequently has to make an official police report regarding a harm before waiting for the insurance to investigate. This is not the end of the process; the insurer will verify the chosen exclusion before designating a surveyor to visit your property and conduct an inspection. You will wind up with a tonne of documentation when the surveyor submits the report to the insurance. After all of this, there is a potential that your insurance will not be used, in which case you will have to pay a high repair cost.
Screen damage for televisions, tablets, computers, and smartphones
The organisation offers service contracts that assist you in paying for the repairs of valuable appliances and technology that have broken down due to malfunctions, manufacturing flaws, or even physical or unintentional damage. GoWarranty streamlines and simplifies the entire process of fixing your device. The majority of their services are delivered right to your home, saving you from cumbersome paperwork. With GoWarranty Extended Warranty, you may take advantage of the service while sipping coffee and do your job without having to frequent the service centre again or shell out more money.
GoWarranty's Service
For mobile, tablets, laptops, cameras, air conditioners, washing machines, televisions, and small appliances, GoWarranty provides coverage.
You can choose to purchase Go Extended Warranty for up to 9 months after purchasing your device or appliance.
The GoWarranty experience is entirely cashless. There are no additional costs or fees.
Our free Pick-up and Drop service powers GoWarranty. Your device or appliance will be picked up, fixed, and sent back to you if it breaks while the extended warranty is in effect.
GoWarranty provides a simple and quick claims process.
Only approved Service Centres are allowed to repair any devices. Genuine spare parts will be used to repair your devices, which will be handled by trained technicians.
Their Vision
They want to become the most valued and recognised service brand in India. The main benefit is that you won't have to do a tonne of paperwork. Additionally, GoWarranty offers a hassle-free service request registration method without the requirement for a laborious verification process because this is not general insurance. All you have to do is provide them a copy of the purchase invoice with the IMEI/Serial number.
Professionals with the necessary training and brand-authorised mechanical and replacement parts service or repair the devices. This guarantees the devices' long-lasting functionality, allowing you to pay attention to what matters to you. Your ownership experience is totally assured because the device's full worth has been covered until the end of the plan. They pay for all necessary expenses and put in the time and effort to fix your gadget.