Nowadays, mobile phones are becoming our best friends. We rely entirely on our smartphones to get us through the day from the moment we wake up. We rely on our mobile devices to check our work email, communicate with colleagues, or even perform mundane tasks like making lunch plans. As a result, we can't even imagine what we'd do if we couldn't access our phones for even a single day. However, if our phones are damaged or malfunction, we may be forced to go without them for an extended period of time. let's go over the basics of what an extended warranty covers from GoWarranty.
Smartphone manufacturers such as Samsung, Nokia, and Xiaomi, among others, provide warranties to ensure that any damage to our phones caused by manufacturing flaws is addressed quickly and that customers can use their services during the warranty period. To perform a mobile warranty check, enter your smartphone's serial number (IMEI number) into the brand's warranty tracker on their official website and check the warranty period.
It is also highly suggested that you purchase an extended warranty for mobile phones, which will protect your phone from any unexpected and sudden damages. Brands such as Samsung and Nokia offer Samsung mobile extended warranty as well as Nokia extended warranty plans, respectively, and you can also choose  third-party services that offer extended warranties.
GoWarranty's Extended Warranty for Mobile Phones
The purchase of a new smartphone frequently includes the option to buy an additional protection plan like an extended warranty, just like with many other high-value products. Should you buy this warranty, if you do not, how can you make sure your smartphone is safeguarded going forward from some fundamental risks?
We at GoWarranty are pleased to provide a range of phone repair services for all models of iPhone and Android phones, and we've assisted many clients in understanding and managing their phone's warranty coverage. What are some advantages and disadvantages of extended warranties for a new smartphone? How does an extended warranty for mobile phones compare to other types of phone coverage?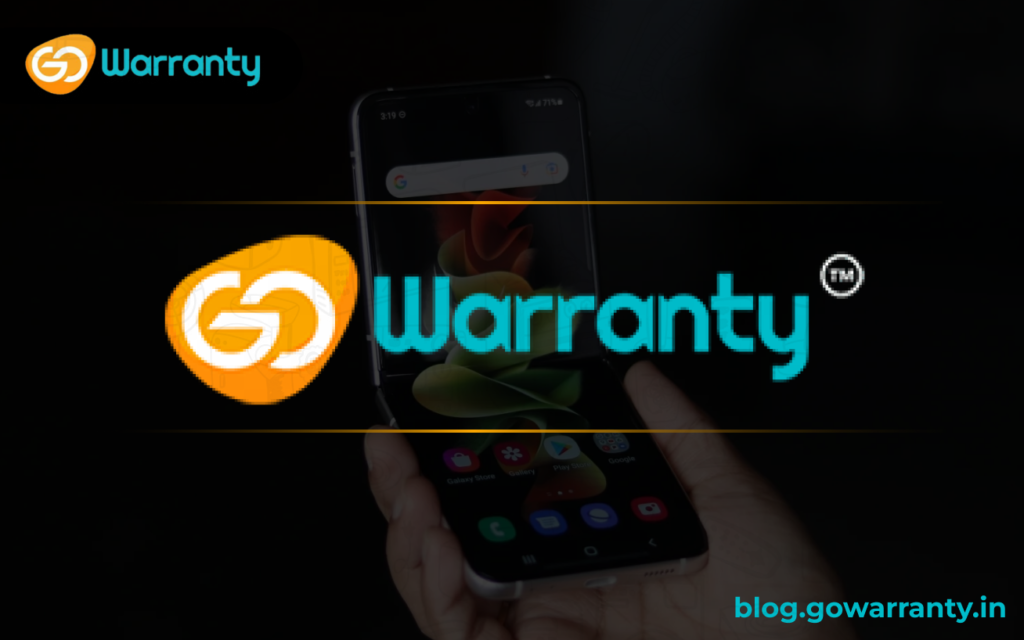 Extended Warranty for Mobile Phones V Other Coverage Options
First, let's go over the basics of what an extended warranty covers and compare it to a couple of other types of coverage:
Extended warranty
This term has no special meaning; an extended warranty extends the original manufacturer's warranty for a set period of time. Everything covered by the original warranty will be covered by the new one. In most cases, this refers only to defects as well as device malfunctions, not issues such as cracked screens, water damage, or client-caused damage.
Phone insurance
For those who want extra protection against accidental damage, handling, and other issues, phone insurance is the way to go.
Device protection plan
For those who truly want to go all-in, a device protection plan goes beyond phone insurance. It covers all types of accidents and damage, and it usually includes extras like tech support, additional cloud storage, and more. It is typically provided by mobile carriers.
The primary purpose of an extended warranty, as previously stated, is to cover manufacturer defects as well as device malfunctions. And, while you might not expect it, it's important to know that such flaws do occur and, in fact, seem to be probably more common than you realise. Covering yourself in case of this type of problem is generally not expensive, and it will be well worth it if this type of problem arises.
Similarly, some of these manufacturer issues will not be apparent right away. There are instances where the phone may function normally for a period of time before exhibiting defects. In these cases, it is advantageous to have an extended warranty that extends far beyond the original.
What does Extended Warranty for Mobile Phones Cover?
Extended warranties provided by mobile brands cover a wide range of hardware issues that may have arisen as a result of manufacturing flaws. Extended warranties typically cover the following issues:
A smartphone battery which fails due to a manufacturing flaw.
Repairing any issues with the home button, liquid damage, or issues with an accessory such as the power adapter caused by manufacturing defects.
However, extended warranties don't really cover the following:
Any physical damage to the smartphone, including paintwork damage, or any scratches as well as dents made on the body.
Any loss or damage to electronic data caused by a virus or other software-based malfunction.
Extended warranties do not cover problems caused by unauthorised repairs.