The first premium bezel-less smart TVs and full-HD from Daiwa with an integrated voice assistant have been released in India.
The LED-backlit (DLED Panel) and Android 9.0 operating systems are both features of the 32-inch and 43-inch TVs, while the 43-inch variant has a metallic design. The voice assistance feature on the TVs makes using them easy and seamless.
The main goal of Daiwa is to eliminate the misconception that the greatest items are always expensive. The business takes pride in providing cutting-edge technologies at competitive prices. Daiwa's TVs may be in high demand because they are 50% less expensive than other manufacturers while providing the same technology. For instance, whilst other firms only provide 512 MB RAM, Daiwa offers 1 GB RAM and 8 GB internal capacity on TVs. Parent firm and manufacturer Videotex, which is currently worth Rs 200 crore, supports Daiwa. However, the brand could surpass the manufacturing business in scale in a few years.
Price and Availability
The smart TVs are already on sale at renowned retail outlets in India for Rs 12,990 (D32HCVA1) as well as Rs 22,990 (D43FCVA1), respectively. They come with a 12-month full guarantee and an extra 12-month panel warranty.
Specifications
The smart TVs exude premium picture quality and looks thanks to their ultra-slim bezel-less design, 1366*768 pixel resolution for the 80cm (32) as well as 1920*1080 for the 109cm (43), A+ Grade DLED Panel, Quantum Luminit Technology, 16.7 million colours in the 80cm (32) and 1.07 billion colours in the 109cm (43), and other features. ADS display (Advanced Super Dimension switch), a professional display technology that delivers greater transmittance, brightness, and contrast, is supported by smart TVs. This improves the picture quality by providing a broader field of view. Smart TVs that support Cinema Mode as well as Cricket Mode enhance each image by replicating colours to provide a stadium-like experience.
Smart TVs become the bezel-less smart TVs finest TV option for serious home cinema enthusiasts thanks to 20W Surround Sound Stereo speakers for 80cm (32) as well as Full HD stereo surround sound box speakers for 109cm (43) with 5 sound modes. The TVs have two HDMI connectors, two USB ports, Bluetooth, WiFi, Ethernet, an optical output, and a cast capability for screen mirroring.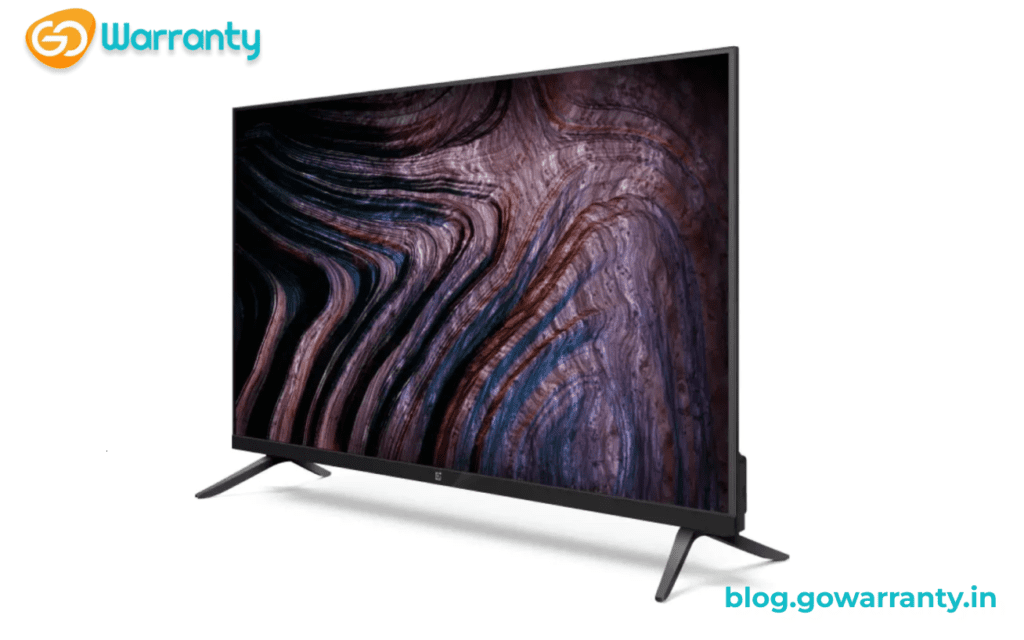 The Cloud TV OS is used by the Smart TVs to improve the user experience. The TVs have their own intuitive user interface (UI) called "The BIGWALL," which provides a variety of TV apps, international content, and more. The user interface offers endless free movies with movie boxes in a variety of special genres and languages, along with more than 25,00,000 hours of material that is customised to each user. The content discovery engine for the UI streamlines content searches and shows popular content on the home screen. Among the approved applications are Prime Video, Disney+ Hotstar, Sony Liv, Zee5, Voot, Sun Nxt, Jio Pages, Eros Now, Alt Balaji, Shemaroo Me, Epic on, Docubay, Yupp TV, Gemplex, Flickstree, Watcho, Chaupal, Adda Times, and many others. The Smart TVs also allow OTA and AI upgrades.
The A-53 Quad Core Processor as well as Android 9.0 operating system power the Cloud TV powered Smart TVs, which also have 1 GB RAM and 8 GB ROM of internal storage for a fluid user experience. To fulfil the growing demand for smart, inexpensive TVs, Daiwa launched two new models of non-voice assistant Smart TVs, the bezel-less smart TVs D32HCA1 (32) and the D43FCA1 (43), in addition to the voice aid and Bluetooth connectivity range of Smart TVs.
The voice remote for the Smart TVs is svelte and of superior design, and it reacts to voice instructions. Uncomplicated voice controllers are a nice replacement for annoying TV remotes. Additional hotkeys on the remote control are designated for Disney+ Hotstar as well as Prime Video.
CEO Arjun Bajaj's Words
The CEO of Daiwa TV, Arjun Bajaj, stated, "We are happy about the launch of our new Smart TVs in India. The latest models from Daiwa provide premium features like bezel-less design, voice recognition, Cloud TV OS, and more for an affordable price. We are happy to report that India provided the country's R&D and technology for the new gadget.
He continues, "Despite the fact that the Indian market faces significant inflationary issues, Daiwa is committed to bringing out the best for our consumers, tailored to their needs at the correct pricing points.
Birth of Daiwa Brand
Arjun Bajaj, the son of one of India's major TV manufacturing firms, was considering how he could improve the 34-year-old electronics company owned by his family. E-commerce websites like Amazon, Flipkart, and Snapdeal had established a foothold in the Indian retail sector while he was overseas. They had provided an opportunity for conventional business owners to learn about internet sales channels.
Arjun presented his father with a business concept in 2016. He informed him that with an investment plan of less than Rs 5 lakh for an online sales play. They could introduce three sizes of flat-screen smart TVs and the Daiwa brand was introduced.
Dad is an engineer and is familiar with all the current specifications needed for a TV; I took care of the e-commerce relationships, adds Arjun. He went calling on a few e-commerce firms with a handful of ideas in hand. At that point, he understood that the price was everything while conducting business in India. Within a month, Arjun had an inventory of 50 TVs and started corresponding with Shopclues, Flipkart, and Amazon buy managers.
The Realisation
He had to attend a few meetings before he realised that some of them were uninterested in the benefits he was providing the sector. While meeting with business leaders and promoting a superior make-in-India smart TV, Arjun claims that their only concern was lowering prices. He remained firm, though, maintaining control over price.
The Greater Noida facility has the capacity to produce 2,000 televisions every day. The production of TVs on demand is boosted up by the use of Surface Mounting Technology. Which involves physically mounting television components on the motherboard.