Sonos is unquestionably the king of multiroom audio. But astute music fans will tell you, it's not the only game in town. Bluesound, based in Canada, has been quietly competing with Sonos for years, primarily on the promise of better sound quality. Its most recent product, the $449 Pulse M, is a small speaker that can perform a variety of functions. You can use it alone, as a stereo pair, or as the surround channels of a much larger Bluesound home theatre system. But, when you consider the Bluesound Pulse M's strengths and weaknesses, is it truly a Sonos competitor? Let's take a look.
Design
The Pulse M's design is similar to the portable $399 Sonos Move (though shorter because it lacks the Move's massive battery), and its oval size and shape are also similar to the $379 Bose Smart Speaker 500. (previously known as the Home Speaker 500). The Pulse M, like those products, is available in two colours: black or white. With its gentle curves, satin-finish plastic, and fabric grille, it will fit into almost any room or decor, but you may want to avoid putting it on a shelf.
The Pulse M has an internal woofer and two tweeters that are angled outward at 45 degrees, allowing it to reproduce stereo, but placing barriers next to the speaker may prevent it from sounding its best. When you move the Sonos Move, it will automatically re-tune; the Pulse M will not.
The top panel features touch controls for playback, volume, and five favourite presets. This is a fun trick in which they remain dark until they detect your hand approaching. However, you should avoid using those controls because the surface has a glossy finish that quickly becomes a smear of oily fingerprints, especially if you get it in black.
Hardware
The Pulse M's impressive support for accessories is what sets it apart on the hardware front (aside from its driver setup, which I'll discuss shortly). A gigabit Ethernet jack, a USB-A port, a 3.5mm headphone jack, as well as a combo 3.5mm analog/digital optical input (with an adapter included) are all located on the back panel, just above the power input. When you factor in the speaker's ability to accept dual Bluetooth connections for audio input and output (along with aptX HD as a bonus), it completely outperforms any other multiroom speaker at this price. I'm not sure how often people will want or need to use these connections.
But if they're important to you, they're a big deal — you won't find this level of customization on any Sonos or Bose product. Even better, anything connected to these inputs can be shared with other Bluesound products in your home. The entire Bluesound connected speaker family is known for its extensive support for a wide range of lossy and lossless audio formats. FLAC, WAV, AIFF, and MQA are among them, with Tidal using MQA for its highest-resolution Masters tracks.
BluOS app
You'll need to stream from a music source supported by the BluOS app to get that 24/192 support. It's a sizable list, second only to Sonos in size, and includes some of the best hi-res and lossless services, such as Tidal, Amazon Music, and Qobuz. However, it is still missing some major players, including Apple Music, YouTube Music, Pandora, and Soundcloud, to name a few. The only way to stream these services is to download their native apps on your phone and afterwards connect to the Pulse M via AirPlay if you have an Apple device or Bluetooth if you have an Android device (Bluesound speakers do not have built-in Chromecast support). Neither of these streaming protocols supports high-resolution lossless audio, though AirPlay certainly can.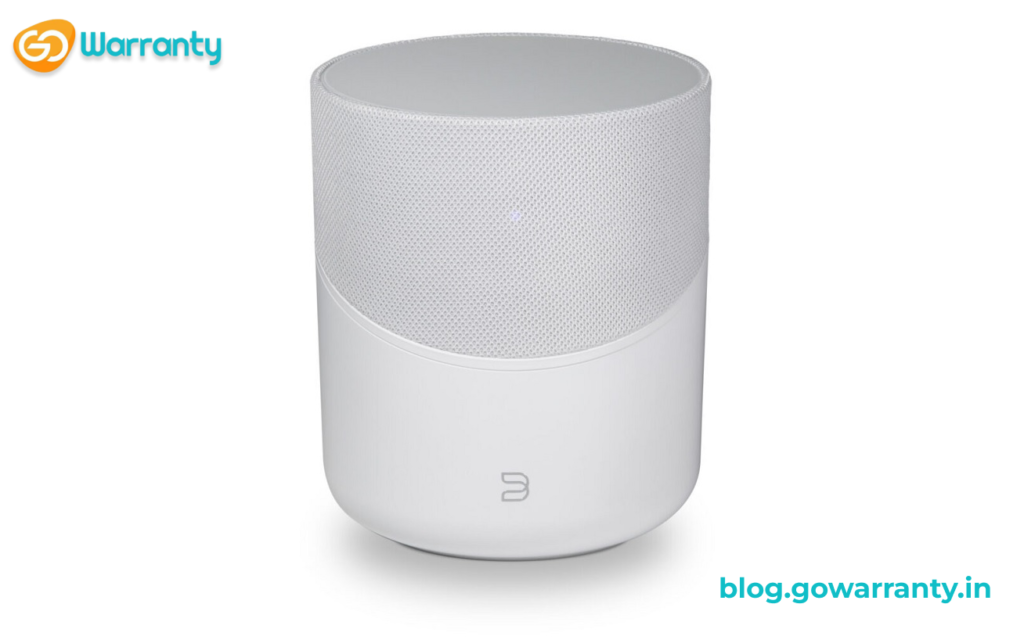 Other Features
Still, once you get used to where everything is, you feel like there's nothing you can't do with it, and it was very fast and responsive on my iPhone 14, even when cruising through hundreds of albums on my NAS drive. If I had one complaint, it would be that there is no universal search. To find the music you want, you must first select the source. Once you've done that, you can use the built-in search feature to find what you're looking for quickly, but if it's not there, you'll have to repeat the process within each source. Sonos' universal search is far superior for those of us with scattered minds and limited attention.
Speaker Sound
Enough with the technology. What does this speaker sound like? Impressive. Bluesound, which has its roots in the audiophile worlds of PSB and NAD (two of its sister brands), is known for delivering flat (or neutral) EQ and power that can be cranked to its limits without causing distortion. The Pulse M continues in that tradition, with an absolutely razor-sharp, incredibly clear high end and a surprisingly beefy bass for its size.
You should listen to this speaker at 50% or higher volume to fully appreciate its capabilities. Bass tends to be suppressed at lower volumes, leaving you wanting more. Turn it up, and you'll be rewarded with amazing details.
However, the Bluesound Pulse M's emphasis on higher frequencies can be too much for me at times. Listening to bbno$'s edamame was unsettling because the crystalline highs became piercing rather than pleasing. The tone controls on the Pulse M can help with this to some extent, but I still found myself kinda hoping for a bit more midtone presence to balance it all out.
Verdict
$449 may seem like a lot to pay for a smallish speaker, especially when compared to other options, but those who are extremely critical of their listening experiences (you know who you are) will enjoy the Pulse M's sound far more than comparable offerings from Sonos and Bose. The Bluesound Pulse M should fit the bill nicely if you're looking for a compact speaker which delivers reference-quality sound and the ability to work with a large number of lossless, hi-res audio sources, either on its own or as part of a larger, multiroom setup.