If you wanted a lot of bass with your Sonos system, you had two options: take what the soundbar or speaker delivered on its own, or add the massive and massively expensive  Sonos Sub. The $429 Sonos Sub Mini is now a reasonably sized (and priced) alternative. The sleek-looking wireless subwoofer is a great addition to your existing Sonos system, but it's not required. However, if you miss a tactile rumble while watching things explode in action movies as well as feeling the low end of music in your bones, the Sub Mini should satisfy your craving.
The Sub Mini isn't as "mini" as its name suggests, standing 12 inches tall and weighing 14 pounds. However, a subwoofer can only get so small before losing its punch. The Sub Mini is significantly larger than the Sonos Move, which is also a fairly large "portable" speaker, and finding a place for it near your TV may require some creative abilities.
What we liked about it
It improves the bass of your Sonos sound
Sonos speakers have excellent bass on their own, which is one of the reasons we frequently recommend its soundbars and speakers. However, there is usually the caveat that "good bass without a subwoofer" is not the same as "great bass." The Sonos Sub certainly packs a punch, but at $749, it's only for those with a large budget and plenty of space. More people will be able to hear what a Sonos system sounds like with a subwoofer now that the Sub Mini is more affordable, and I can truthfully say that the Sub Mini improves the sound of every Sonos speaker you pair it with.
It is compatible with the majority of Sonos speakers
It was entertaining to play "Which speaker benefits the most from the addition of the Sub Mini?" A subwoofer is a natural complement to a soundbar like the Beam. However, it is also compatible with the majority of other Sonos speakers. The two portable models, the Move and the Roam are the exceptions.
The Beam benefited the most from the soundbars. While the Beam has good bass for a small soundbar, I wouldn't say it has enough bass. The Sub Mini took care of that. When Mount Doom erupts in "The Lord of the Rings: The Rings of Power," the Sub Mini supplies the missing tactile push and rumble. The subwoofer also adds gravitas to dialogue and voices, such as Peter Coyote's narration in Ken Burns' "The United States and the Holocaust," as well as less weighty discussions like Joe Buck and Troy Aikman's Monday Night Football commentary.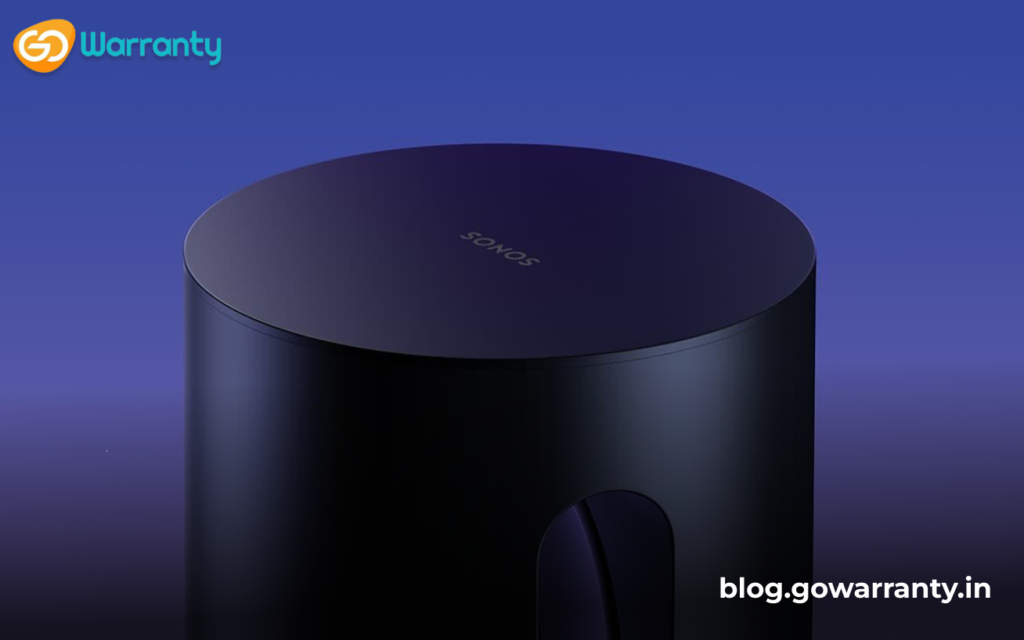 The Arc
The Arc, Sonos' premium soundbar, has better bass, so while the Sub Mini improved on the low end, it wasn't as noticeable. The Sub Mini certainly improved the bass when paired with the low-cost Ray, but adding a $429 subwoofer to a $279 soundbar is a waste of money; instead, upgrade to a Beam. The Sub Mini performed admirably when combined with two Sonos One speakers. A pair of Ones configured as left-right stereo speakers already has an impressively wide sound; the Sub Mini adds more detail to the vocals and instruments, and Drake and 21 Savage's "On BS" radiated throughout the room.
Easy to Set Up
Setting up the Sub Mini, like all Sonos speakers, is a breeze, especially since you'll be adding it to an existing system. When I plugged in the Sub Mini, the app quickly recognised it and guided me through the rest. To pair the Sub Mini with another speaker, go to Settings, then System, and select a room or speaker. It is also simple to change the speaker with which it is paired (though it can only be paired with one room or speaker at a time).
What we didn't like about it
Much Expensive
While it is less expensive than the $749 Sonos Sub, the Sub Mini is still quite expensive at $429. If you want more bass for your Sonos system, you don't have any other options. You might want to spend those funds elsewhere. If you have a Beam or Arc, for example, you might want to add two Sonos Ones as surround speakers; the encompassing effects may enhance your experience more than the subwoofer. However, if you already have a full surround sound system or simply want more bass, the Sub Mini will be a welcome addition to your Sonos family.
It isn't that 'mini'
Despite its name, the Sub Mini is not a small device. The 12-inch-by-9.1-inch Sub Mini is smaller than the 15.8-inch-by-15.3-inch-by-6.2-inch Sonos Sub, but it's about the same size as most wireless subwoofers that come with a soundbar. It does, however, look better than most subwoofers. The cylindrical unit has a "tunnel" in the side that not only looks cool but also serves a purpose: instead of a woofer firing down or out, the Sub Mini does have two 6-inch woofers that face inward, pointing at each other. According to Sonos, this design maximises bass output.
Verdict
The Sonos Sub Mini isn't required for your Sonos system, but it will improve it. When you watch things explode, the effect can be quite dramatic. It's more subtle at other times, such as when listening to dialogue. However, you will always hear an improvement.
Whether that upgrade is worth $429 depends on how much you like bass — and how much you've invested in your Sonos system. It's worth noting that the Sub Mini is only compatible with Sonos speakers. However, if you have another type of soundbar or speaker, you have other options. The $180 Roku Wireless Bass Pro, for example, pairs with a Streamer Pro, and Polk's $170 React Sub pairs with its React soundbar. Both are significantly less expensive, but the low end they provide is less detailed. For me, the Sub Mini was the missing piece that extra oomph may be what allows me to finally replace my home theatre system.