During the old times, people lived in houses made of clay and mud to keep the interior cool. But, as the modernization came, people start moving to fans, then colder, now the most prominent one is Air Conditioners. Air conditioners can adjust the temperature according to the people. There are many Air Conditioners in the market. Different companies are offering different ranges with different specifications.
So, let us make the search easy for you, and let's discuss the best air conditioners to buy this season for your family and your loved ones.
LG 3 Star Inverter Split Air Conditioner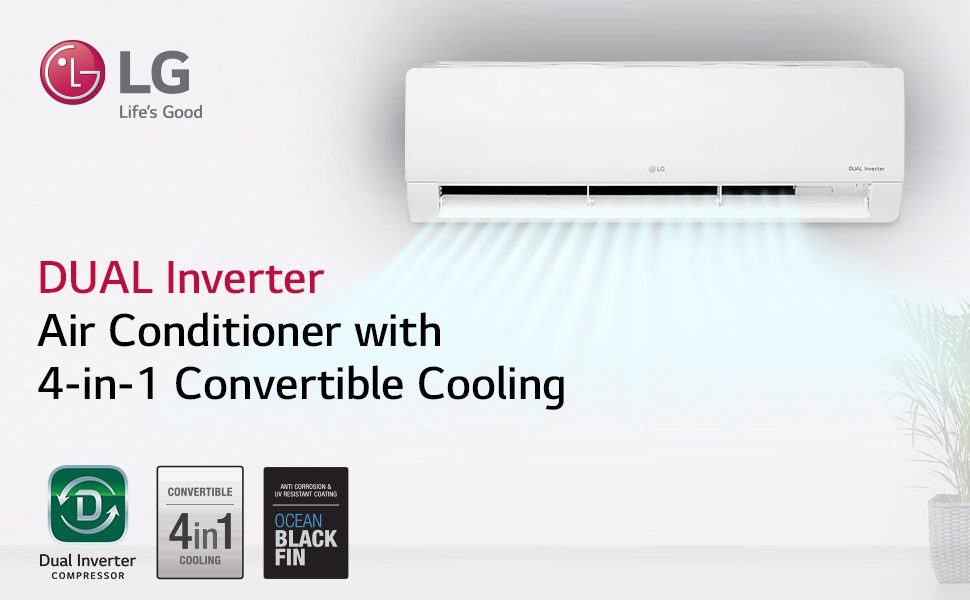 LG gives you a new experience of cooling. This gives a complete, efficient experience by saving your power bills. LG is a 3-star inverter, so it will not lead you inexpensive bills, so you can relax back at your home and feel the cooling. Furthermore, it is durable and easy to maintain. AC has the sleep mode feature, which will not allow the excess cooling, and you can sleep calmly at night. Not only this, but it is an all-season air conditioner, so it will help you maintain the temperature throughout the year. Moreover, the AC has a Dust filter and a humidifier, which will never let you feel dry, and you can breathe in clean air.
In today's scenario, which is full of pollution, your family needs to live in clean air for healthy living. So, this AC is perfect for your family. Without a doubt, it comes in a beautiful color, which enhances the beauty of your house. Last but not least, AC has the power consumption of 1050.84W.
Specifications
Type: Split
Capacity: 1.5 Ton
Star Rating: 3
Model: LG 1.5 Ton 3 Star Inverter Split AC (Copper, KS-Q18SNXD, White, Ocean Black Protection)
Colour: White
Sleep Mode: Yes
Brand: LG
Warranty: 1-Year Standard Manufacturer Warranty
Hitachi 1.5 Ton 5 Star Inverter Split Air Conditioner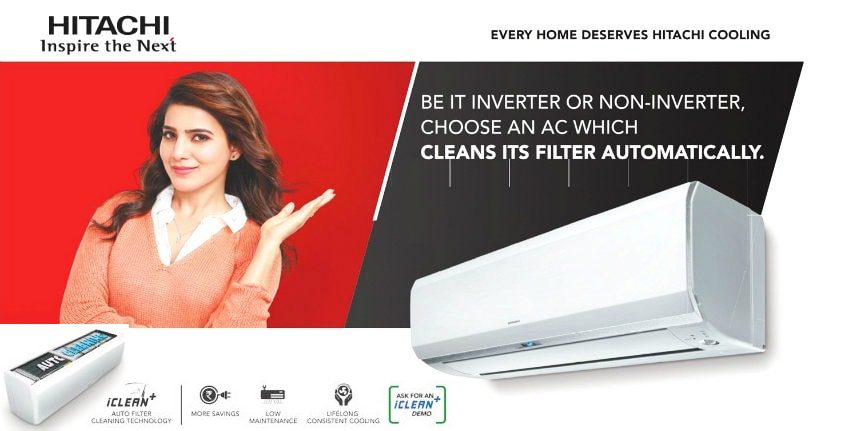 Hitachi comes with a unique design with an extended wide-angle deflector. Indeed, this unique design ensures maximum cooling effect. Moreover, to this, a wide-angle deflector wave is designed in this way, which will remove bad odor from the air. Along with this, the copper condenser coil will provide better cooling, and it is easy to maintain for years because it will not accumulate rust.
Hitachi will make you experience new powerful technology. Moreover, it is 43 Quality test technology, Refringent Technology, and Tropical inverter Technology.
The best thing is this; you do not need to spend money on the stabilizer, as the AC provides a built-in stabilizer that will handle the voltage fluctuations. Moreover, as the AC is five stars, it is a superpower saver, it only consumes up to 1449 watts.
Specifications:
Energy Rating: 5 Star
Condenser Coil: Copper coil
Refrigerant Gas: Eco-friendly R410A
Unique Feature: Wide-angle deflector, Built-in stabilizer
AC type: Split
Capacity: 1.5 Tons
Dehumidification: No
Auto Restart: Yes
Colour: White
Warranty: 1year Comprehensive OEM Warranty

Five years controller warranty
Ten years compressor warranty
Voltas 1.5 Ton 5 Star Inverter Split Air Conditioner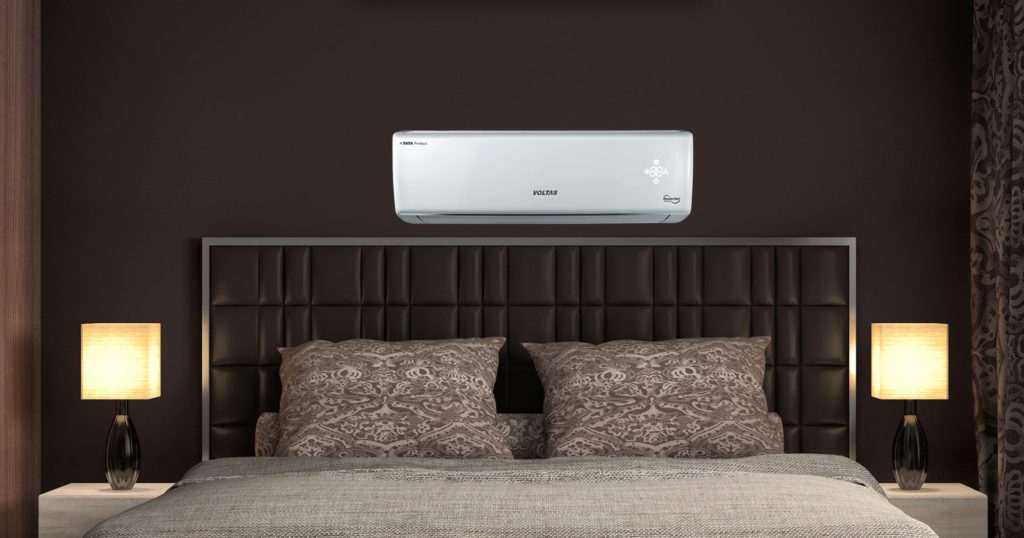 The AC offers a high-ambient cooling feature, which leads to cooling even in scorching hot conditions. Moreover, it has some unique features like dust filters, antibacterial filters, and air purifiers, which will lead to the healthy living of your family. It should be noted that to control the air conditioner, it has low-frequency torque, which helps in power saving and removing dust particles from the air.
Voltas comes with DC inverter technology, which ensures an ideal temperature, and it saves a lot of energy. Furthermore, it also has an in-built stabilizer which helps us to control voltage fluctuations. Along with this, the most important thing is that it comes with a copper coil that ensures proper cooling and maintains the temperature.
Specification:
Brand: Voltas
Model: SAC_185V_JZJ
Energy Efficiency: 5 Star
Noise: 43 dB
Colour: White
Voltage: 230 Volts
Material: Plastic
Unique Feature: Inverter, Antibacterial coating, Dust filter, Air Purifier
Battery Cell Type: Alkaline
Warranty: 1 year on Product

One year on condenser
Five years on compressor
Whirlpool 1.5 Ton 5 Star Inverter Split Air Conditioner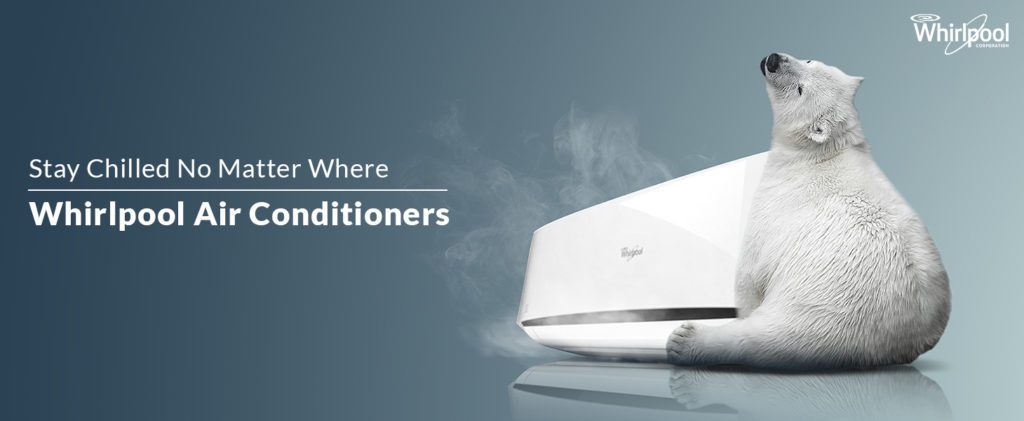 Whirlpool Magic cool Pro 5S split AC comes with 6th sense cooling technology. Moreover, it ensures cooling in 50 degree Celsius also. Furthermore, AC has sleep mode also, which allows you peaceful sleep by adjusting the temperature. In addition to this, the AC also consists of Multi-Port Fluid Injection Technology, which ensures rapid temperature exchange, which will not lead irritation to your body.
Specification
Brand: Whirlpool
Unique feature: IntelliSense inverter technology, 6th sense fast cool technology
Condenser Coil: Copper Coil
Energy Rating: 5 Star
Refringent Gas: R-32 eco
Battery Cell Type: Alkaline
Control Console: Remote Control
Colour: White
Warranty: 1 year on product

One year on condenser
Ten years on compressor
Conclusion
India's summer is a very hectic time to survive. So, we need to choose the best AC for our home and family. Moreover, to this, global warming is increasing, and that is the reason we need AC, which will lead to perfect cooling as well as air purification. In addition to this, it is essential to know the function of the Air Conditioner. To summarise, buying AC depends on the size of the room, where you live, and the number of people in the house. But these AC's will help and stand on your expectations perfectly.
Therefore, we don't know which AC you are going to buy this summer, but we hope that this information has made your choice easy and you will choose the best one for your family and loved ones.