Wow, there is some good news in 2020 in the tech industry. The festive season is around the corner and Apple has used this opportunity to launch an Exclusive Apple e-store in India.
The tech giant will launch its official e-store in India on the 23rd of September. This is the first time the company is opening a first-party retail channel in the country. So far, Apple has sold products in India through e-commerce and offline partners.
So far, the retail stores are working as a third party and the products can't be customized to your liking. Moreover, some products are often out of stock when there's a delay in shipment. So, Apple products, the online e-store, will include its local contact center. Additionally, through the e-store, a customer will get the required support and services from Apple – a service that was lacking in the country.
After the launch of the e-store, Apple lovers will be able to buy the products online and customize the products (laptops) according to their requirement. This will be a premium and elite experience for Indian Customers. There will be a choice to pay as per you wish (Netbanking, credit cards, EMI, etc) and additionally, students will benefit with the student discount.
With the launch of the e-store, Apple will now have full control over its products in the Indian market, and the company will provide a full portfolio of the products, making it easily available to the buyers. Apart from the online store, customers can now get support from Apple experts, which wasn't available until today.
The company has also announced a dedicated education store for India. Most importantly, e-stores will be offering special pricing on Mac computers, iPad tablets, their accessories, and Apple's premium support option, called AppleCare Plus.
"We know our users are relying on technology to stay connected, engage in learning, and tap into their creativity, and by bringing the Apple Store online to India, we are offering our customers the very best of Apple at this important time," said Deirdre O'Brien, Apple's senior vice president of Retail + People, in a statement.
Now let us go and depth and know-how these Apple e-stores will make our Apple experience more wonderful.
Payment Modes
Now you do not have to worry about payment mode. The company has come up with integrated UPI and cash on delivery (COD) payment options. So now, you can buy Apple products anytime and from anywhere.
Customize Your Laptops
Why not try this? Make your own Mac. Most importantly, you can flaunt your company's logo or send create a personalized gift for a loved one. Apart from customizing the product tech specs, you can also get a free laser engraving. Additionally, you can add a message to any new iPad, Air Pods, iPod touch, or Apple Pencil (2nd generation). This service is only available online and is not offered on refurbished products.
Finally, when you have selected your iPad or iPod touch on apple.com, you can enter up to two lines of text. As you type, the image will be displayed to you how your text will look like. And the best part – you may be able to make changes to the engraved text or cancel your item if online Order Status indicates that it has "Not yet shipped."
Shop with Apple Specialists
We all are confused before buying anything. Afterall this is an expensive one. So why not try specialists for your assistance?
Yes, that's right. We can shop for Apple products with the help of a Apple specialist. A specialist can help you create the energy and excitement around Apple products, providing the right solutions till the product reaches you. This will also help discovering customers' needs. Along with their support, you can match your needs with the right products. Most importantly, the specialists are helping just like a friend. And they know perfectly that what is made for you.
Receive 1:1 free session with a Specialist
When you shop with Apple, they will help you get the most out of your new device. And to know your needs better, they take a free session.
Along with this, your sessions are scheduled, and they try what you want to explore and get answers to any questions you may have. Not only this, but whatever you are interested in learning, the Apple store Specialists are there to help you.
Trade-in your old smartphone for an iPhone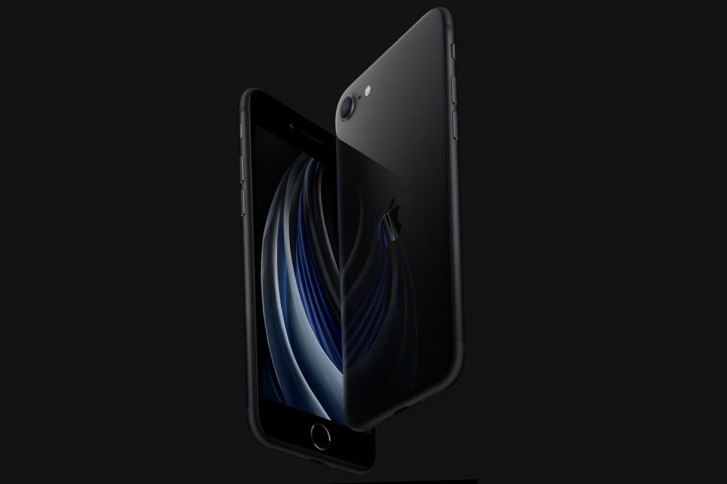 There are so many reasons to switch to the iPhone. Especially after the most awaited launch and with so many amazing features, who does not want to switch?
iPhone gives you Stunning photos along with the fastest chips. Moreover, it has unbeatable and incredible battery life. Not only this, but the iPhone is designed to last, so it holds its value longer. Subsequently, a simple app can transfer your photos, contacts, messages, and more. Now it has become easier than you think. Indeed, you can transfer many of your favorite Android apps, and some can be download automatically.
As Apple has slowly entered the Indian market, the rumor is also that Apple will launch its first Apple Store in BKC Mumbai. Construction has already started for the store and by the next year, September, India will have its own Apple Store.
I must say this is a huge success in the market of technology. Apple and its fans have been waiting for this moment for a long time, and it looks like soon we will have our first signature Apple Store.
CONCLUSION
I know all the Apple fans are waiting for the huge launch of the e-store on the 23rd of September. As we all know, Apple is a successful tech company with a strong brand name and has many competitors within the same industry. Undoubtedly, opening a new Apple e-store in India is critical, and involves proper planning, organizing, implementation, and integration. Until now, we know the buyers are loving and waiting for the Apple store to come. So, it is already a great success as Apple will burn the industry after its launch on the 23rd of September,2020.