Vlogging has become very popular in the past half-decade. The Bloggers who used to write or collect memories over the dairy now capturing the videos and getting the title of Vlogger. Additionally, Youtube has given soft access to uploading clips over the internet to make it globally visible. Now the person needs to find good content. Make that content reach out to the public is the work processed by Youtube. For all this, they need the best vlogging cameras to shoot their content.
Vlogging has become so much famous nowadays that camera companies have started adding customized features for a particular task. Whether your goal is to create a personal journey or streaming games or travelling the world, you must possess the best vlogging camera for all your needs. There are some factors when deciding on the best camera, whether you are a novice or a professional videographer. The version, vloggers, are looking for is very compact with all kinds of features starting from capturing top quality video footage & audio.
Moreover, screen, mic & wifi connectivity also plays a vital role in deciding the best camera. Any camera can capture videos and can be posted to youtube, but certain quality aspects you must keep in mind to attract viewers.
Vloggers are very particular about which camera is best for a specific kind of video. Altogether, it would help if you decided first what content you want to capture. Is it your personal documentation or it is a journey all around the places where the different setup of lights may be encountered?
So let's discuss the main topic, which is the best vlogging camera. We have prepared a list of some cameras which are exceptionally very unique for capturing moments of your journey.
1. SONY A6400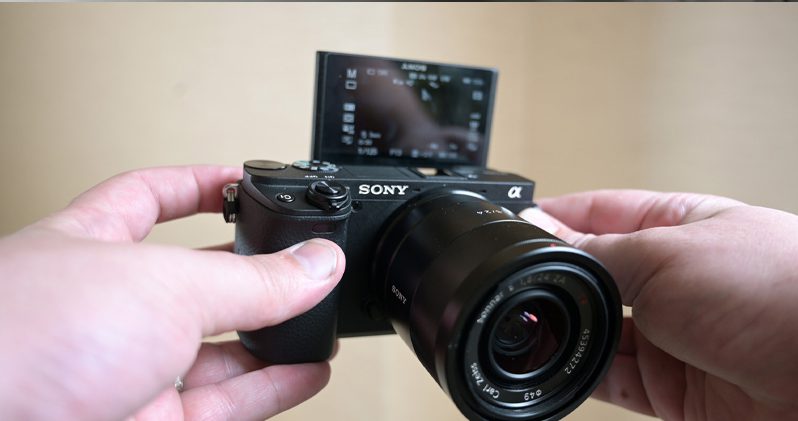 An essential aspect in terms of recording video is the resolution. And with the support of a 4K video and a front-facing screen, SONY A6400 is one of the tops on our list for vlogging. Usually, Vloggers who want to talk to the camera need to flip around the camera with no display visibility of their own, which is quite uncomfortable in the hold. However, SONY A6400 gives you front camera access with a touchscreen display of 3 inches.
At the time of the launch of the SONY A6400, it sets apart the rivals in the camera industry and makes it a powerful and desirable tool for single-handed video shooters. If we will talk about the still camera, again SONY A6400 is at its best. Mirrorless with APS-C sensor having a 24.2MP camera is collaborated to make clear footage.
An earlier model of SONY A6100 is much cheaper, and SONY A6600 is much advanced and costly. Between these two models, A6400 fits perfectly in terms of cost & convenience. SONY A6400 will cost you around Rs.75,000-80,000 without any extended lens.
2. Panasonic Lumix G100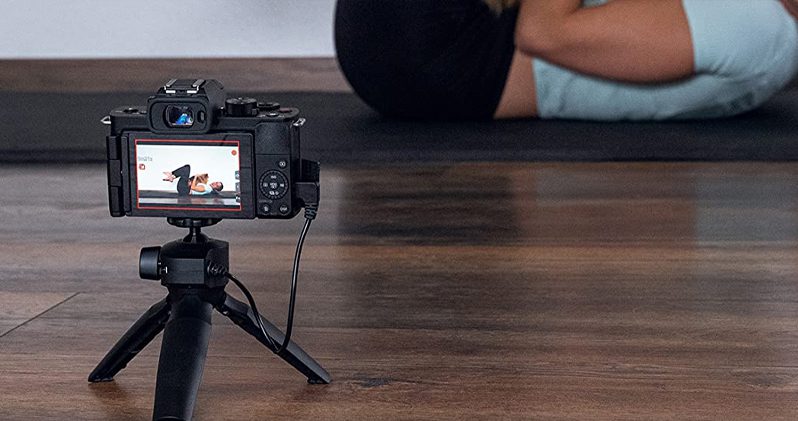 The simpler the camera, the better it is for the Vlogger. However, Panasonic Lumix G100 is a package of 20.3 MP Cameras, max video resolution at 4K Ultra High Definition, the viewfinder of EVF, 3.69 dots, and much more.
Still, it is the best choice for vloggers in terms of capturing high-quality videos and stills with the easy button layout. This camera is perfect if you have started your vlogging thing for video and stills. Built small & light for portability, this is the world's smallest camera with an articulating touchscreen. With the option of autofocus in stills and video capture, this camera is very competitive in the market.
3. Olympus OM-D E-M5 Mark III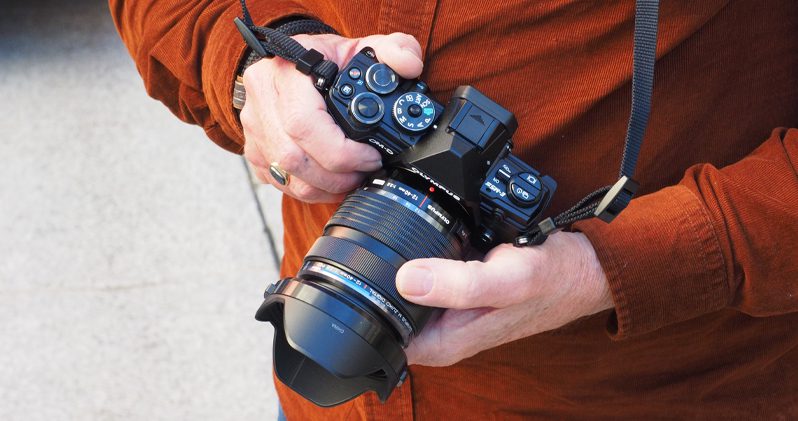 Don't get confused by the retro shell, without any doubt Olympus OM-D E-M5 Mark III is one of the top-spec cameras for vlogging. Olympus provides a combination of fantastic image quality & compact features with a 20.4MP camera & Micro Four Third Lens providing a video resolution of 4K.
While clicking stills, the stabilization is significant, and on-chip phase detection autofocus in Olympus OM-D E-M5 Mark III makes it great again. For vloggers, lightweight cameras are essential as they are always capturing something and others. Olympus OM-D E-M5 Mark III fits in hand with convenience.
4. Sony ZV-1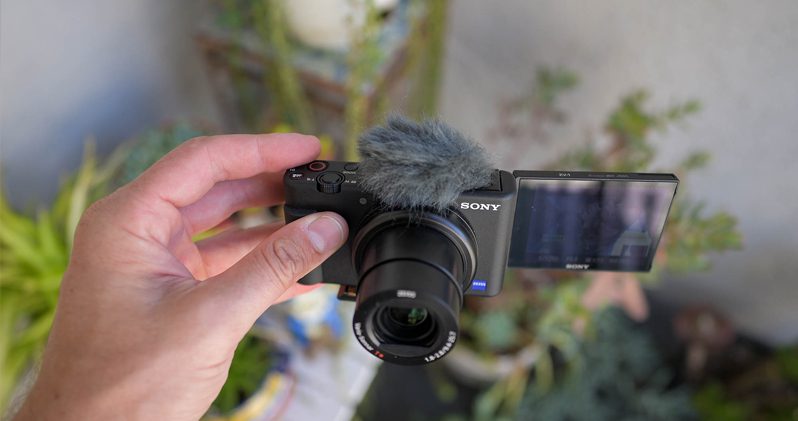 The perfect combo of lightweight & advanced features fits well in Sony ZV-1. Designwise this camera is top-rated and makes a brilliant vlogging camera. Sony usually launches a new variant almost every year. Still, this year the body, design, controls, audio, and rear screen got some alterations to make it more convenient & brilliant for vlogging.
This is one of the compact cameras for easily mobile. Sony's real-time tracking and Eye autofocus are the best in the competitive market around the globe. Sony ZV-1 is the pocket vlogging camera, and this covers an essential aspect for any vlogger.
5. Canon EOS M50
Vlogging at 1080 p.? This is the most ranked-choice in capturing videos at a high quality like 1080p. If you want to shoot videos at 4K, Canon EOS M50 gives you the power of a 24.1MP APS-C CMOS Sensor. Canon EOS M50 is the first's canon camera to have possessed with DIGIC 8 Processor. Moreover, Canon EOS M50 is the very first mirrorless camera to shoot 4K at up to 24 frames per second.
The only problem Canon EOS M50 has is that 4K shooting has a large crop and you need to make some real efforts while capturing footage at high quality.
6. Fujifilm X-T4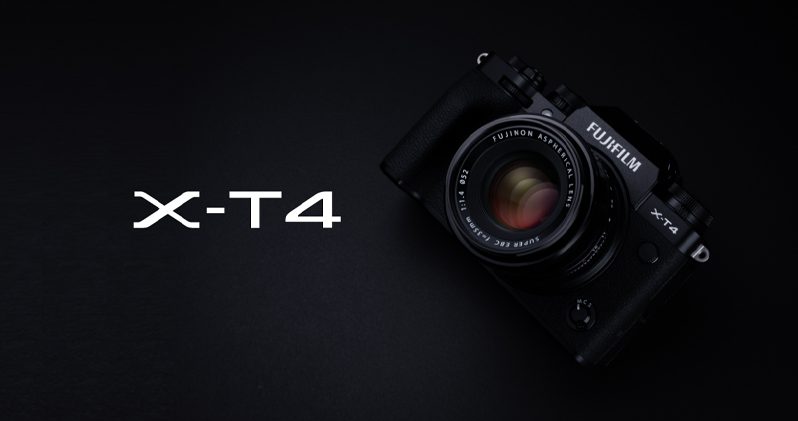 If you want to have a good quality of footage, then it isn't easy to compete with Fujifilm X-T4. A camera with 26.1MP & video shooting at 4K at 60 frames per second is all you need for the best quality.
Fujifilm X-T4 provides a compact and easy setup for vlogging. Fujifilm X-T4 has inbuild in-body image stabilization (IBIS), a bigger battery & improved autofocus, which makes it best in terms of video and image capturing. Now this Fujifilm X-T4 will cost much higher than the above-listed cameras. This is one of the best vlogging cameras of 2020.
With all the options in your mind, the Vlogger must keep video quality at the top rank while deciding on a camera. Some of the most advanced requisites are an inbuilt mic & wifi connectivity.