The positives of living in a tropical country like India are enjoying different seasons-spring, summer, monsoon, autumn and winter. However, there is a drawback, mainly if one stays in the Northern Region during the long summer months. To counter the heat from the scorching sun, people have been finding ways to keep themselves cool since ancient times. From using natural cooling techniques such as clay containers, placing damp reeds over the windows, hand fans, and installing high-tech cooling devices today.
For years the air cooler, a smart cooling gadget, has been popular and preferred by people. This cooling device regulates the indoor temperatures to comfortable levels by keeping the area cool and breezy.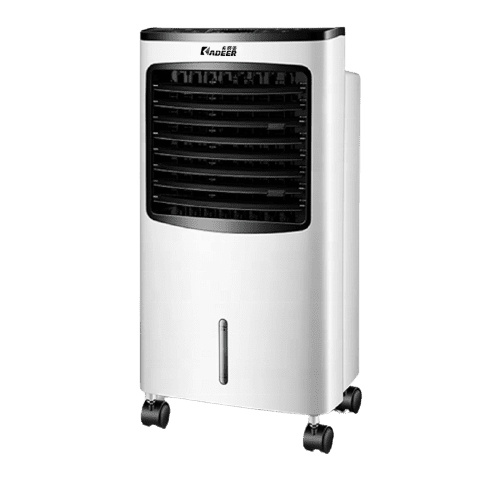 Though during the '90s, local unbranded air-coolers dominated the market. However, as demand increased and technology improved, established brands such as, but not limited to, Symphony, Bajaj, Orient, Havells and many more joined the cooling segment race. Furthermore, as the intense competition was unleashed by manufacturers to grab market share, quality products with enhanced features became the norm. Thus, as the competition for air-cooler market share heated up, consumers benefit from advanced features, thereby getting value for money.
Today, the basic air coolers start at five thousand Indian rupees and those with state-of-the-art technology, including touch feature and remote control, ranging up to thirty thousand Indian rupees. Moreover, modern-day coolers are ergonomically designed to meet the taste and space constraints of urban India.

Air-cooler solutions are not limited to domestic use. There are industrial solutions that meet the requirements of offices and manufacturing units. In this segment, Symphony leads the race with Industrial air-cooler solutions that are customizable. If you believe in the concept of "Go Green", then air-coolers certainly offer the best approach to get cool air. But, as we all know, air-conditioners use CFCs as refrigerants which are harmful to the environment. Air-coolers are better because they use plain water as refrigerant, and their evaporative cooling mechanism is absolutely natural. Moreover, air-coolers utilize 80 to 90% less electricity as compared to air-conditioners. So, in a way, they are helping in energy conservation too.
Air-coolers are easy to maintain, owing to their simple design. Generally, the water pump and the fan motor are the two major parts that might break down and require replacement in an air-cooler. However, both these parts are easily available and replaceable. Furthermore, neither these parts are costly nor complicated; you can easily fix and maintain them yourself. Apart from these parts, you need to change the cooling pads, which are also easily available and replaceable. Thus, air-coolers are actually easy to maintain, and their maintenance can be done within a short period.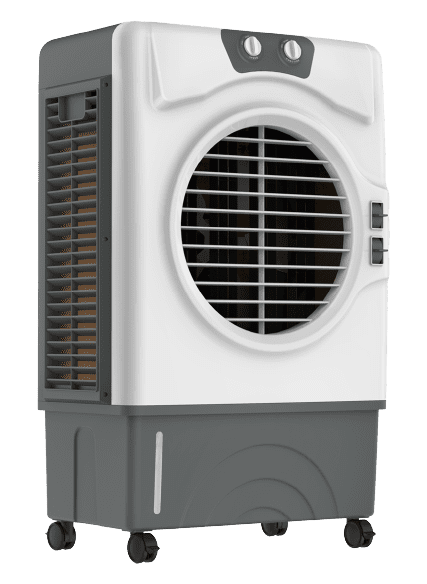 As we all know, fresh air leads to a healthier lifestyle and fewer respiratory problems. Therefore, one of the major benefits of an evaporative cooler is cleaner and fresher air. This contrasts with the air-conditioners, also popularly known as ACs, that circulate the dry air within a room.
Unlike ACs, air-coolers utilize the process of evaporative cooling, which means they exchange the stale inside air with the outside fresh air. Infused with Breathe Ezee Technology, dust filters and anti-bacterial honeycomb pads that help in removing dust particles and cleansing air thoroughly, thus, resulting in cleaner, healthier and breathable air.
This festival season, like in recent years, durable consumer companies are lining up offers, discounts, and packages to grab market share. The e-commerce platforms such as Amazon, Flipkart and others will be at the forefront of discounts through mega-festival sales. Off-season sales clubbed with mega-festival deals are the best time to buy such products for those who can spare cash.
However, since electronic goods have become complex due to advanced engineering, local workshops cannot repair many of these products. Thus, customers are better off going for an extended warranty on expensive products. As effective coverage of electronic products ensures peace of mind.
If you dwell in a hot and dry place, an air cooler makes the best cooling appliance. Air-coolers are definitely eco-friendly and affordable, considering their long-lasting performance. It will help in cutting down the electricity bills and improve the air quality of your space. As long as you have invested in a quality air-cooler, you can enjoy cooler, cleaner, healthier, and breathable air. Given its scheduled maintenance, you can undeniably reap the benefits for long.